Introduction
In this article, I will review the Vostok Komandirskie 436942, a classic model produced by the Chistopol factory in Russia. The watch is available for purchase on the Meranom.com online store, an authorized dealer of Vostok watches.
Technical specifications
The watch has a brass case with a new type of titanium oxocarbonitride coating that gives it a pleasant matte gray metallic appearance. The dial is matte black with the Cyrillic abbreviation "мчс России" which means Ministry of Emergency Situations and the English word "EMERCOM".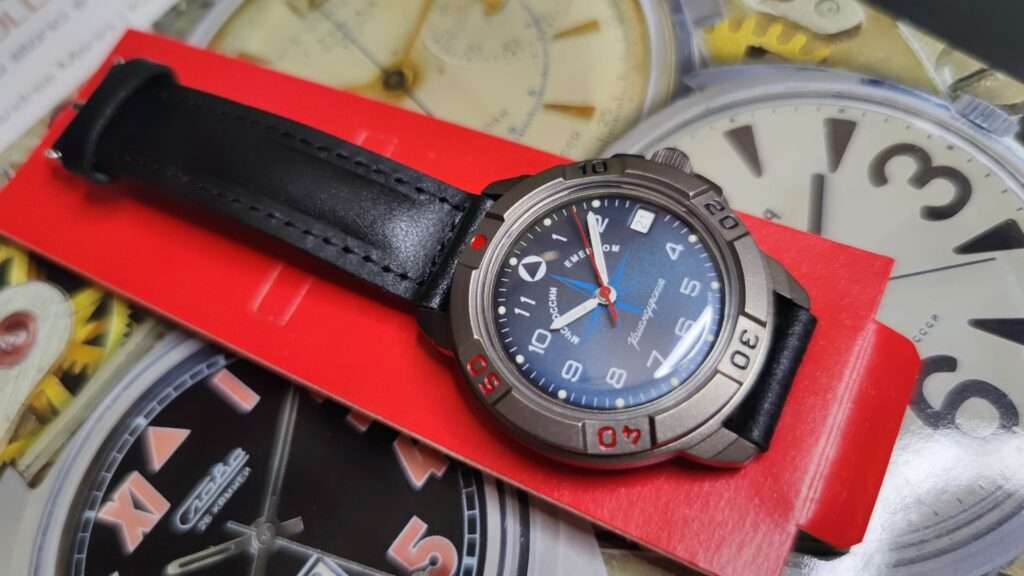 The dial also features a compass rose. The steel caseback features the double-headed eagle, the symbol of the Russian Ministry of Emergency Situations.
It is powered by a Vostok 2414 manual-winding movement with 17 jewels. The power reserve is 36 hours and the recommended service interval is every 10 years. The watch has a thermoformed acrylic crystal and a water resistance rating of 20 meters.
Relationship with the Ministry of Emergency Situations
The Russian Ministry of Emergency Situations is a government agency responsible for dealing with natural and man-made disasters. The Vostok Komandirskie 436942 is a commemorative model of the ministry.
Value for money
The Vostok Komandirskie 436942 offers excellent value for money. The watch is well-built and has a classic design. The purchase price is less than $60. The price may vary over time.
It is possible to purchase this watch by clicking on the image below to support content creation:
Conclusion
The Vostok Komandirskie 436942 is an excellent choice for anyone looking for a classic and reliable watch at an affordable price.
Follow me on TikTok
If you enjoyed this review, I invite you to follow my TikTok channel, where I talk about Soviet watches and other objects related to the history and culture of the Soviet Union.