HELLO! WELCOME TO MY WEBSITE, WHERE YOU CAN DISCOVER VINTAGE WATCHES FROM THE soviet AND RUSSIAN ERA.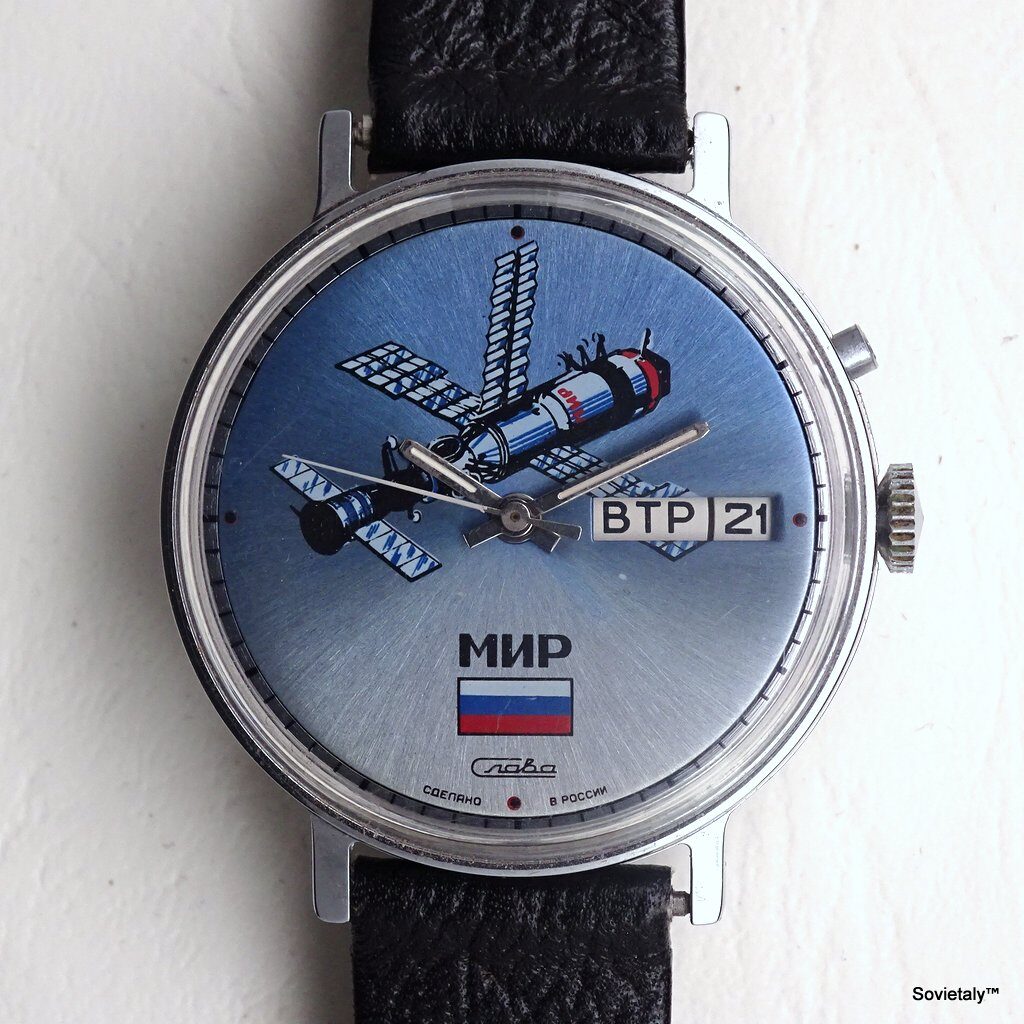 ---
I wrote a BOOK about Russian and Soviet watches!
---
This project lasted more than two years and involved four italian watch collectors. The idea was born on a December afternoon in 2019 beside a couple of beers in a pub in Milan. The initial idea was very different from the final product. Our original concept was improved and modified thanks to the useful advice of the publisher, Luigi Reverdito of Trento, and his collaborators, who helped us to better structure and articulate our ideas. After many hours of research and corrections, corrections, corrections, it is now available for sale.
Some watch from my COLLECTION.
---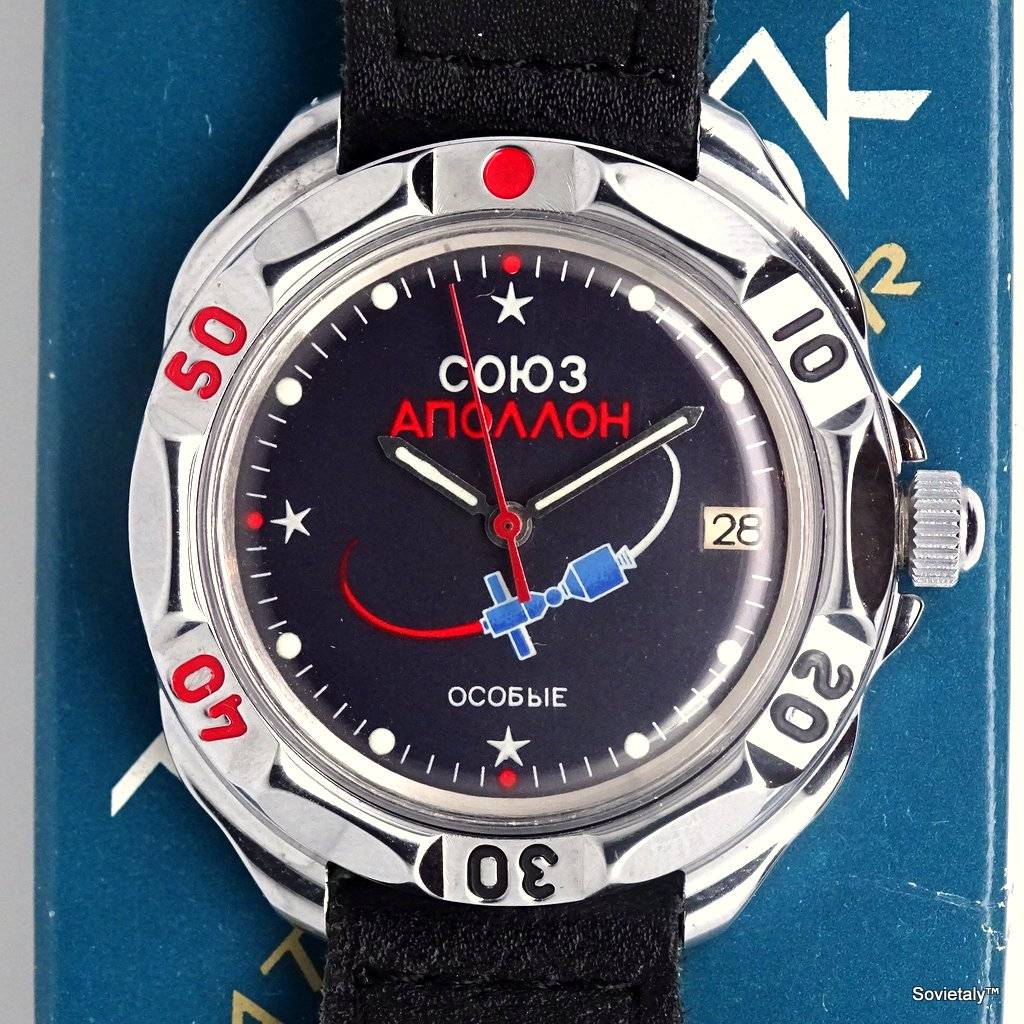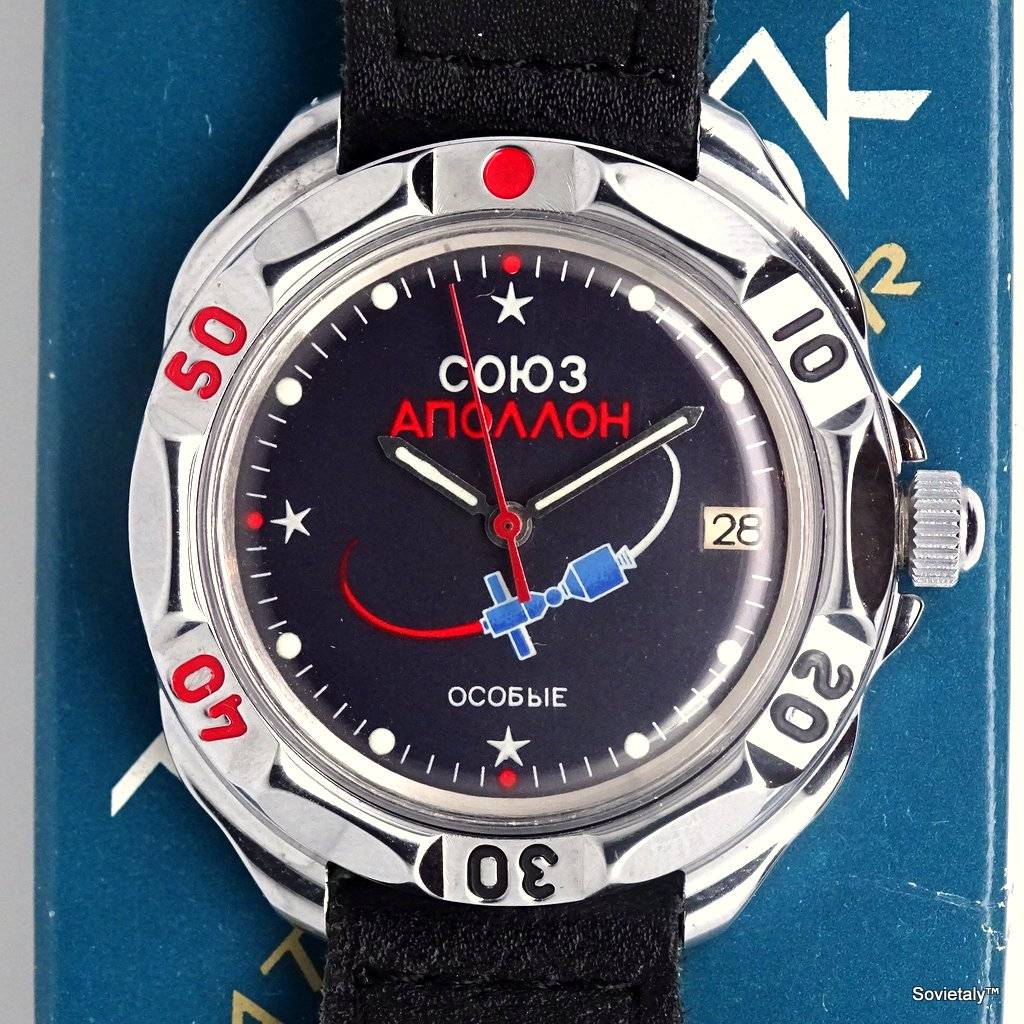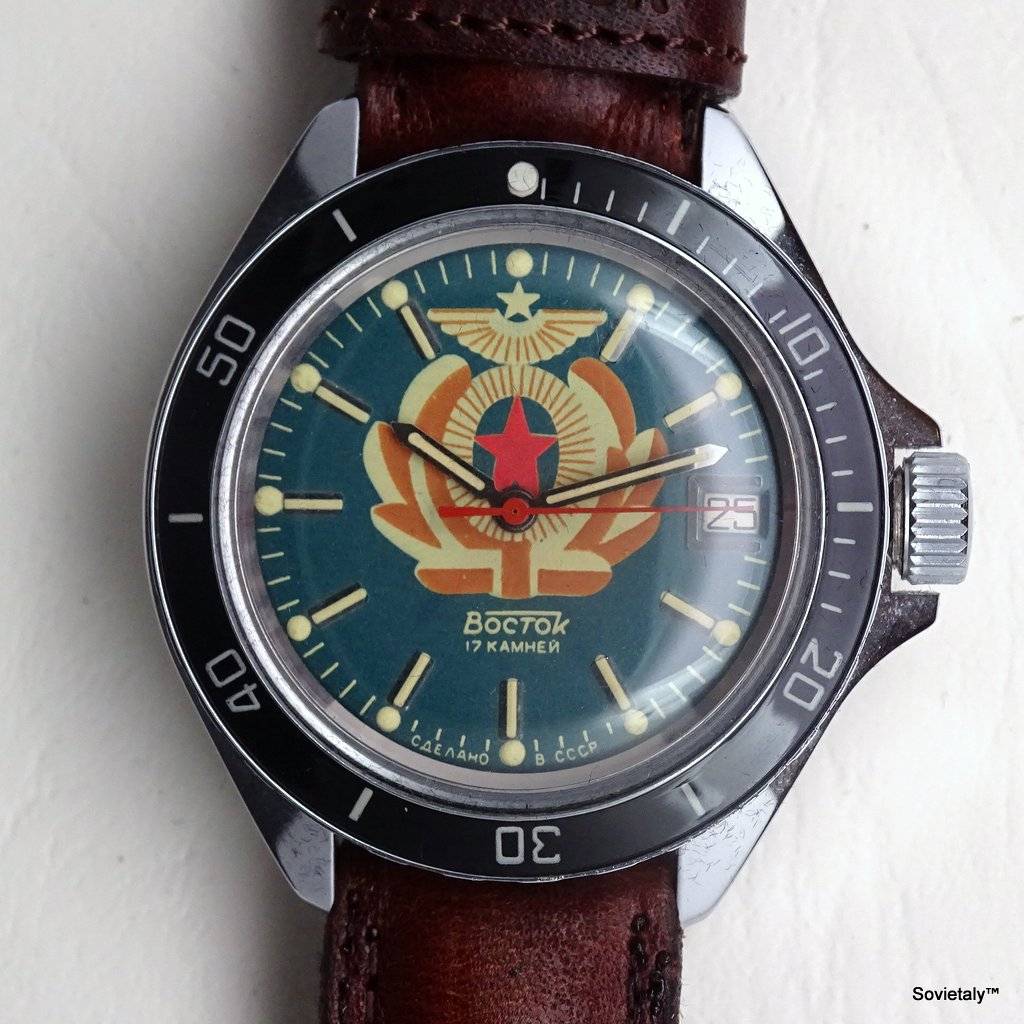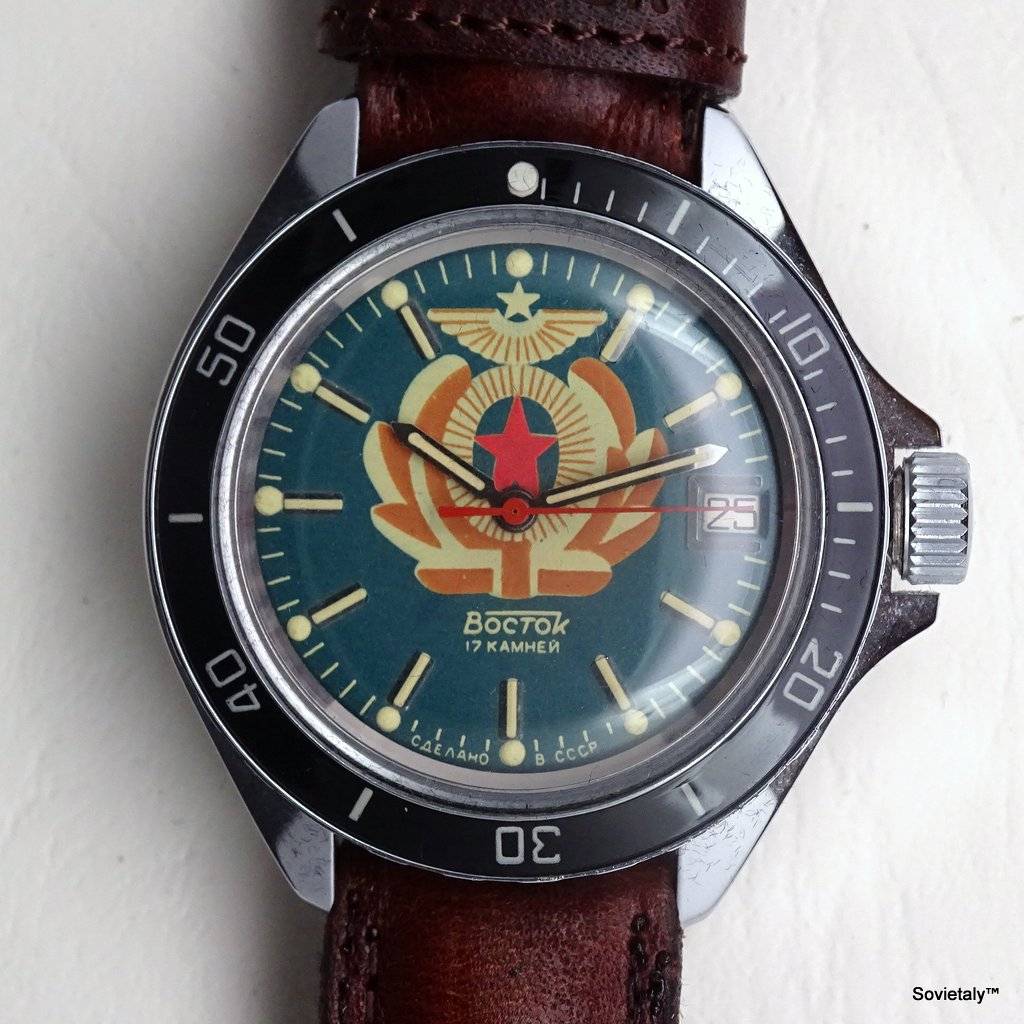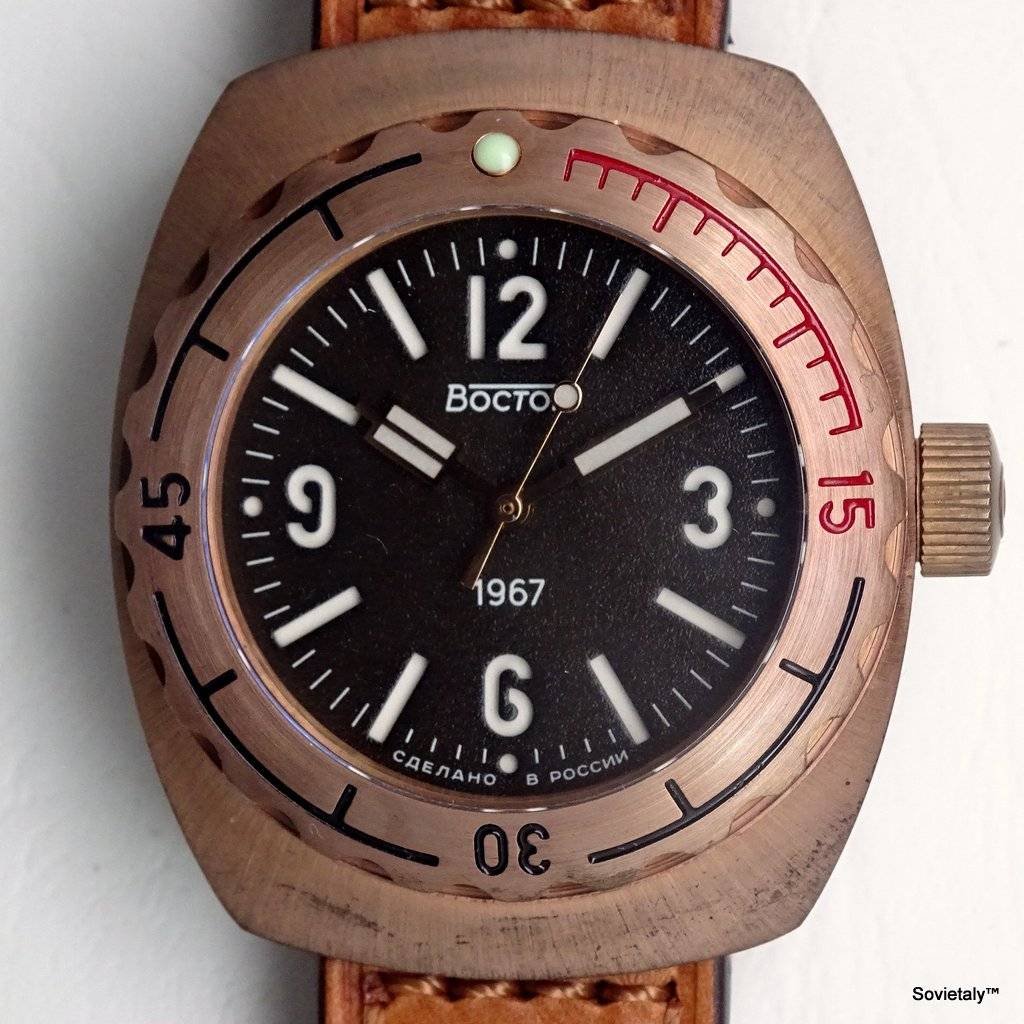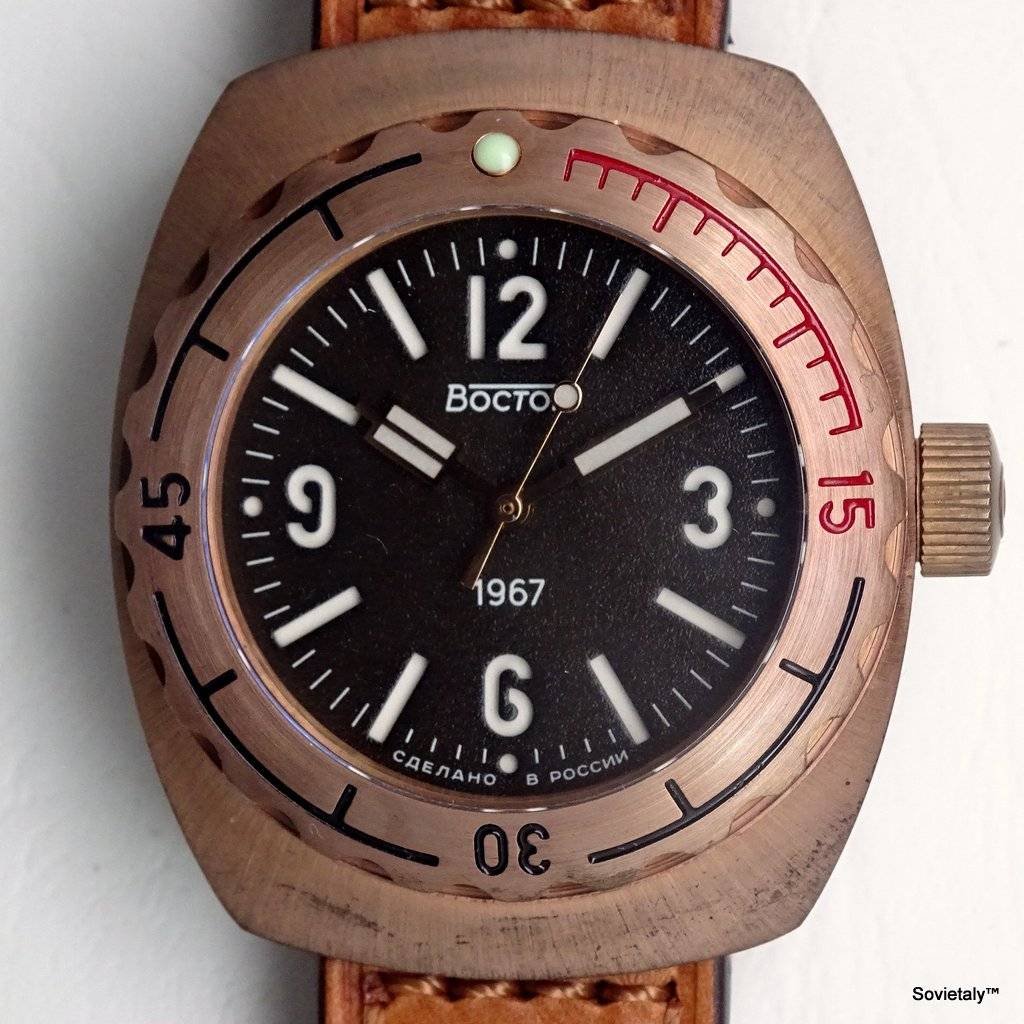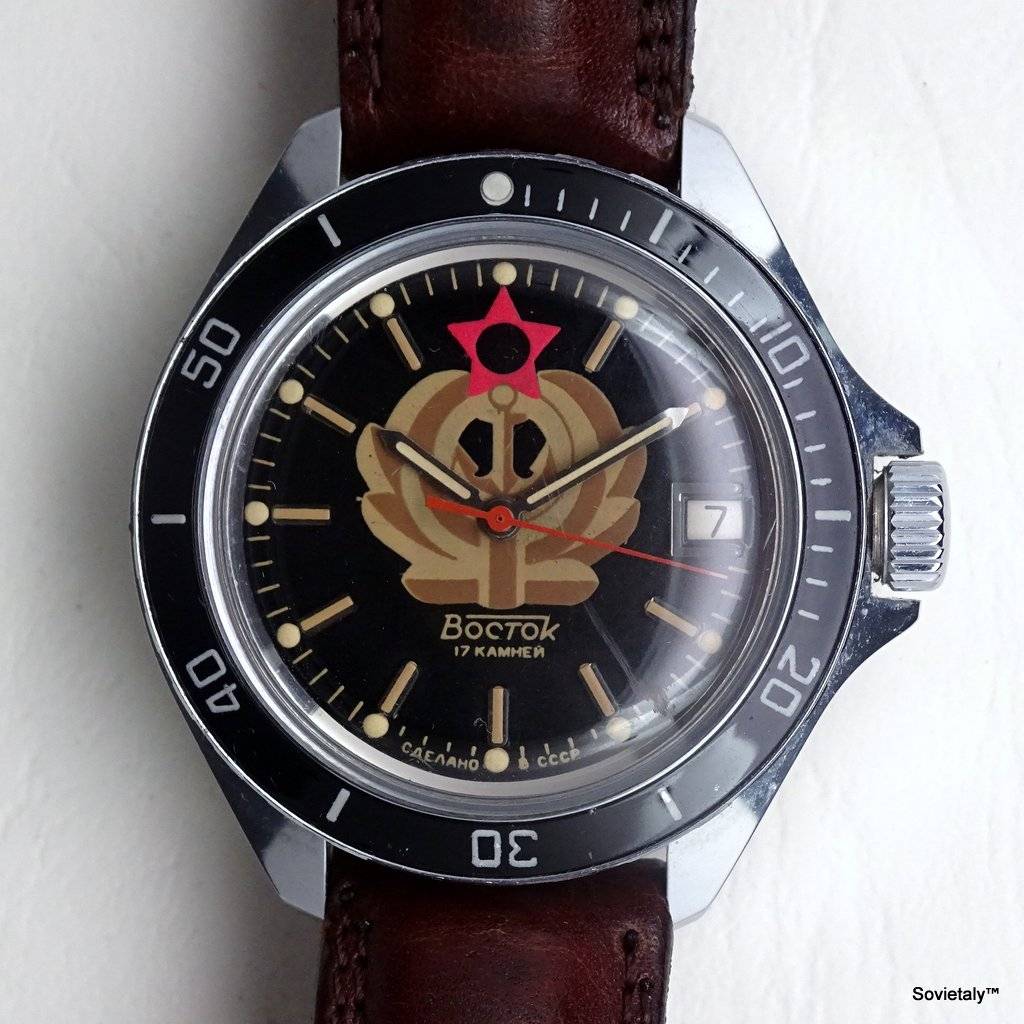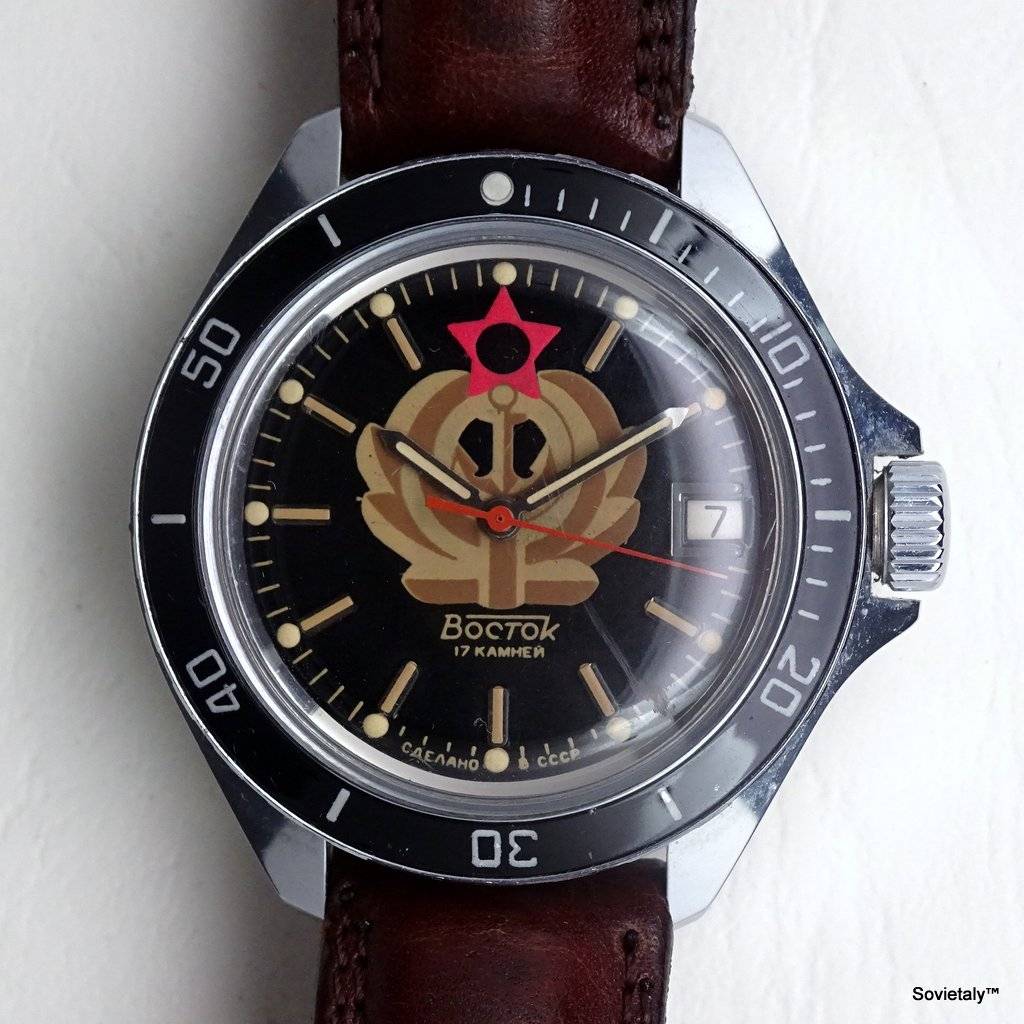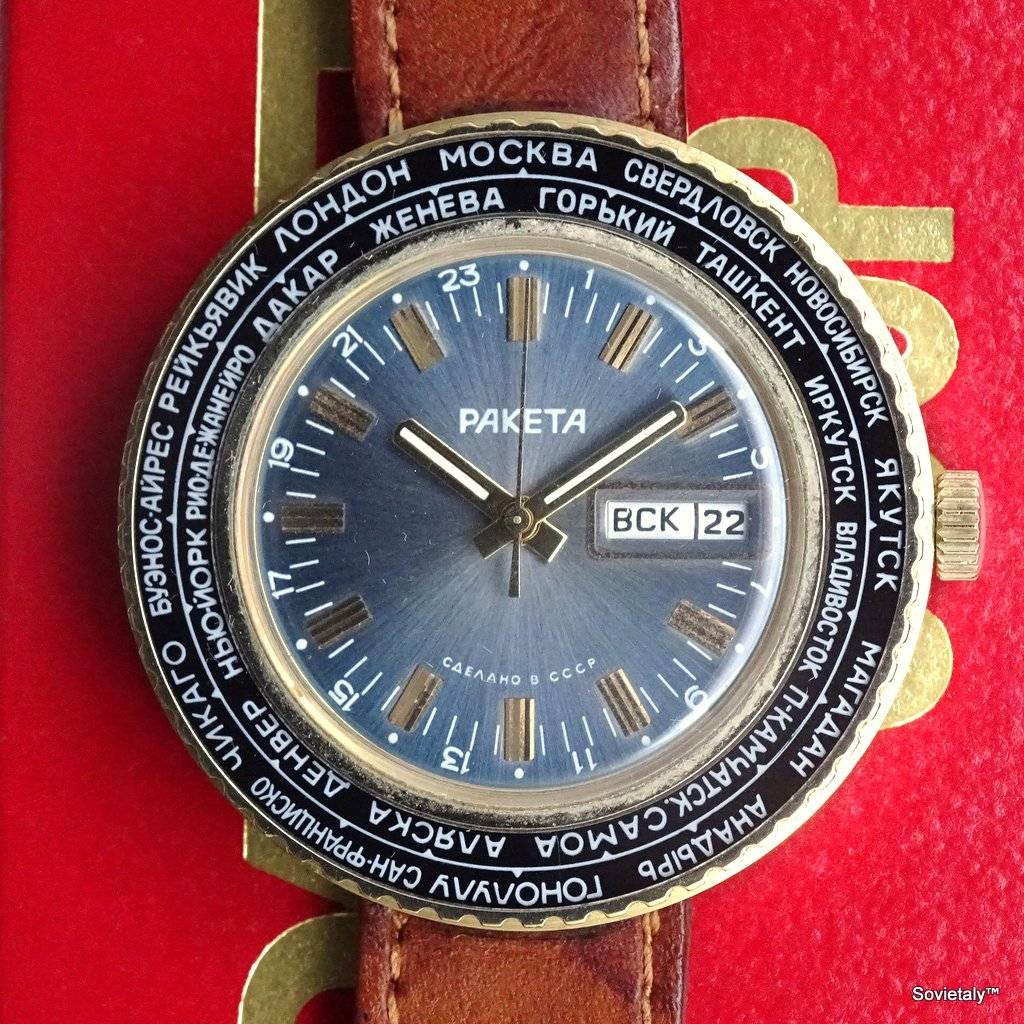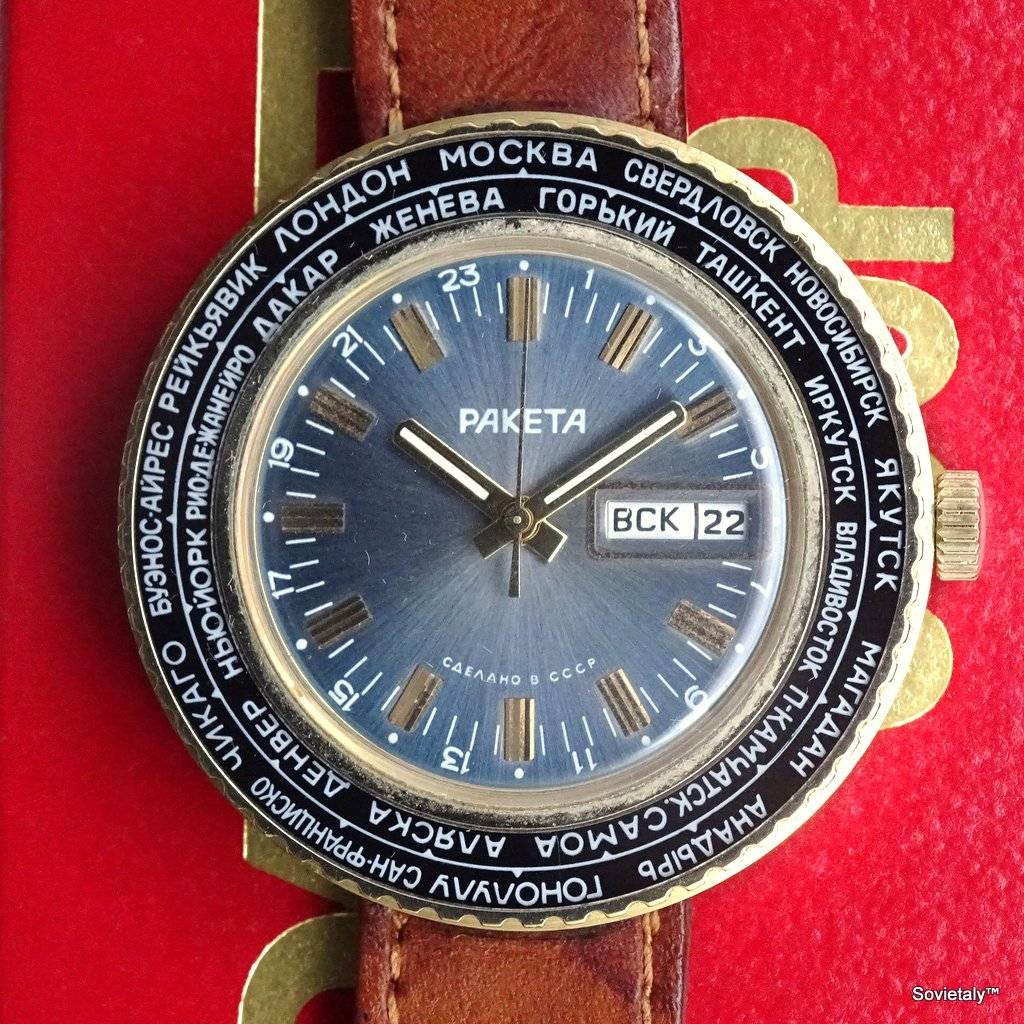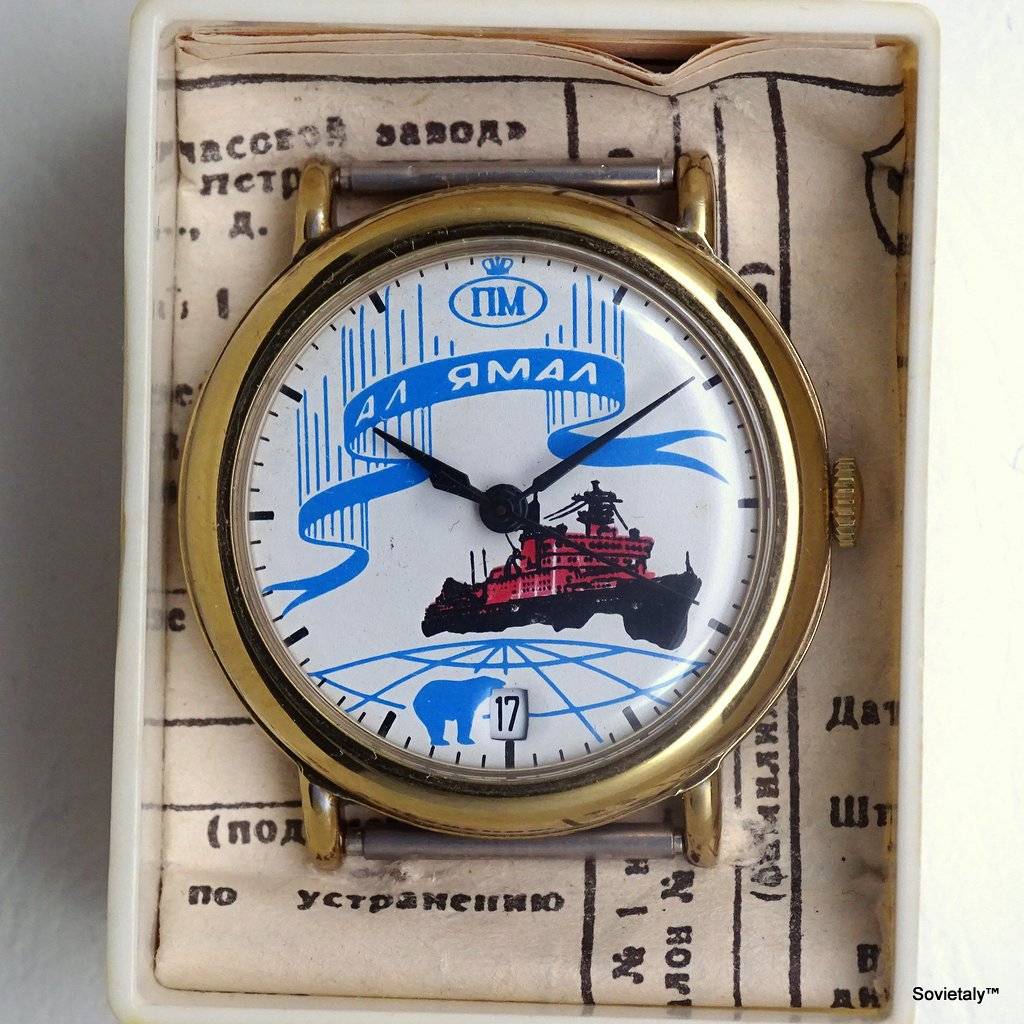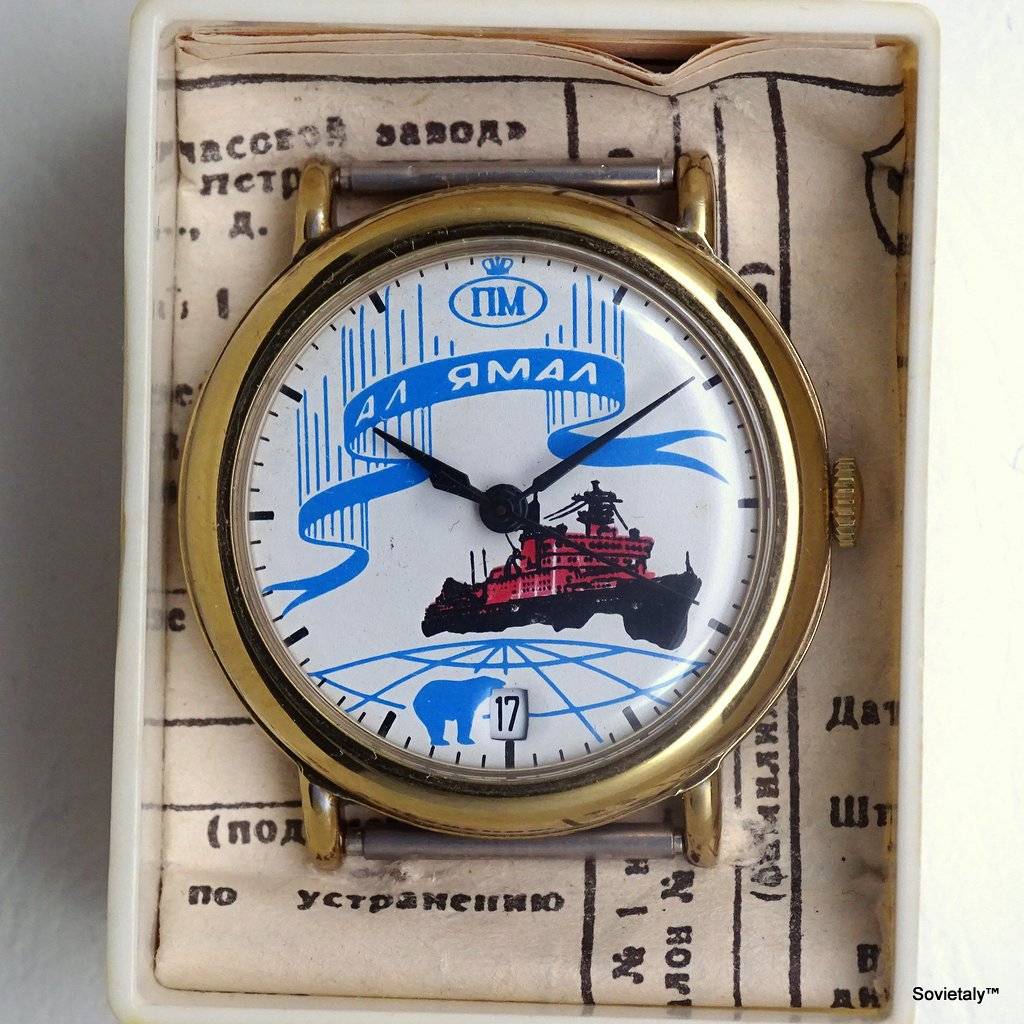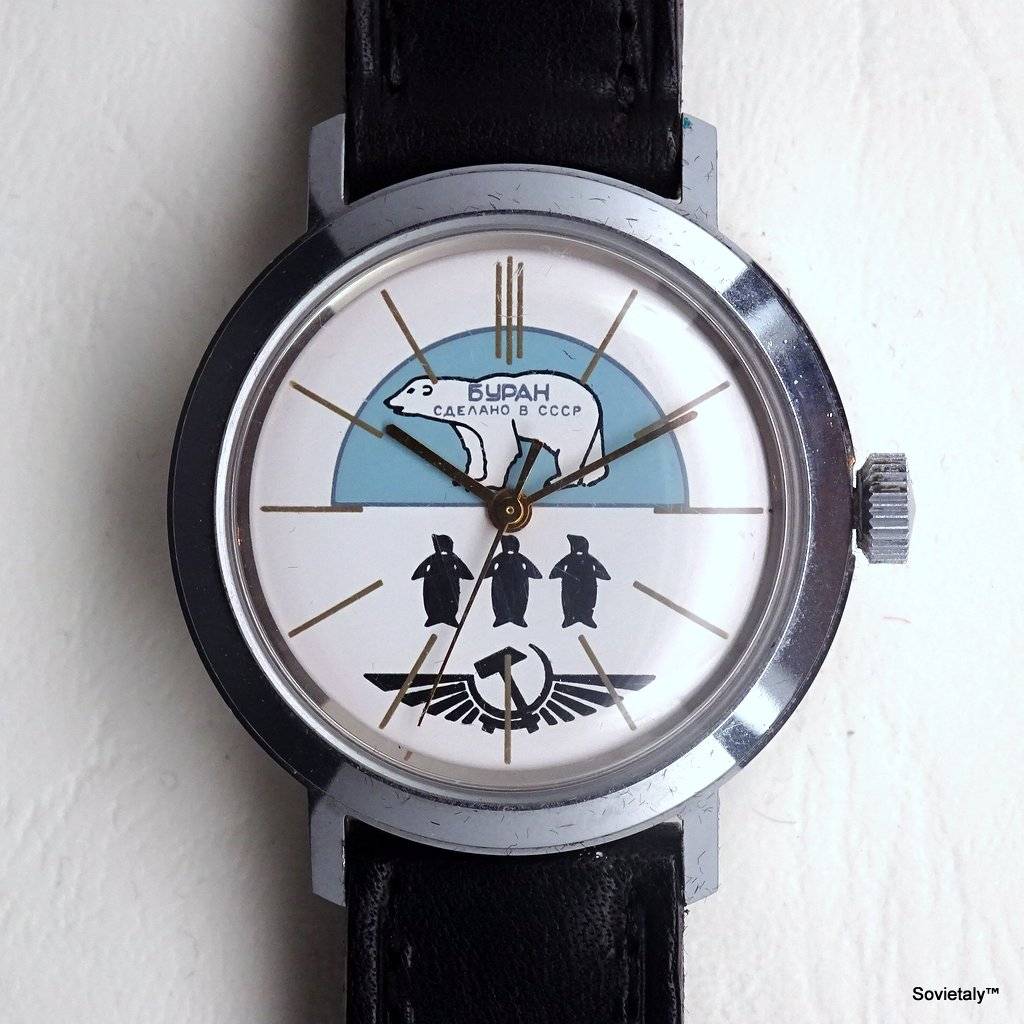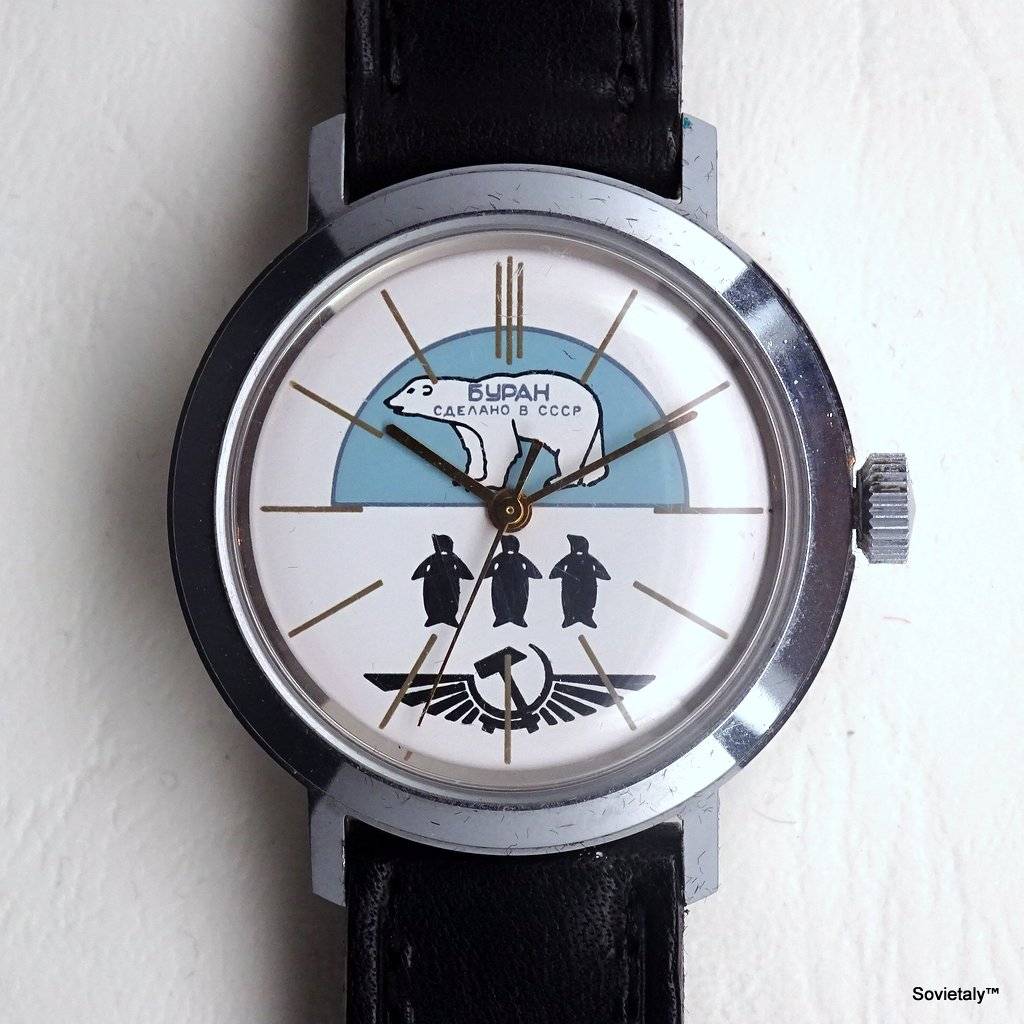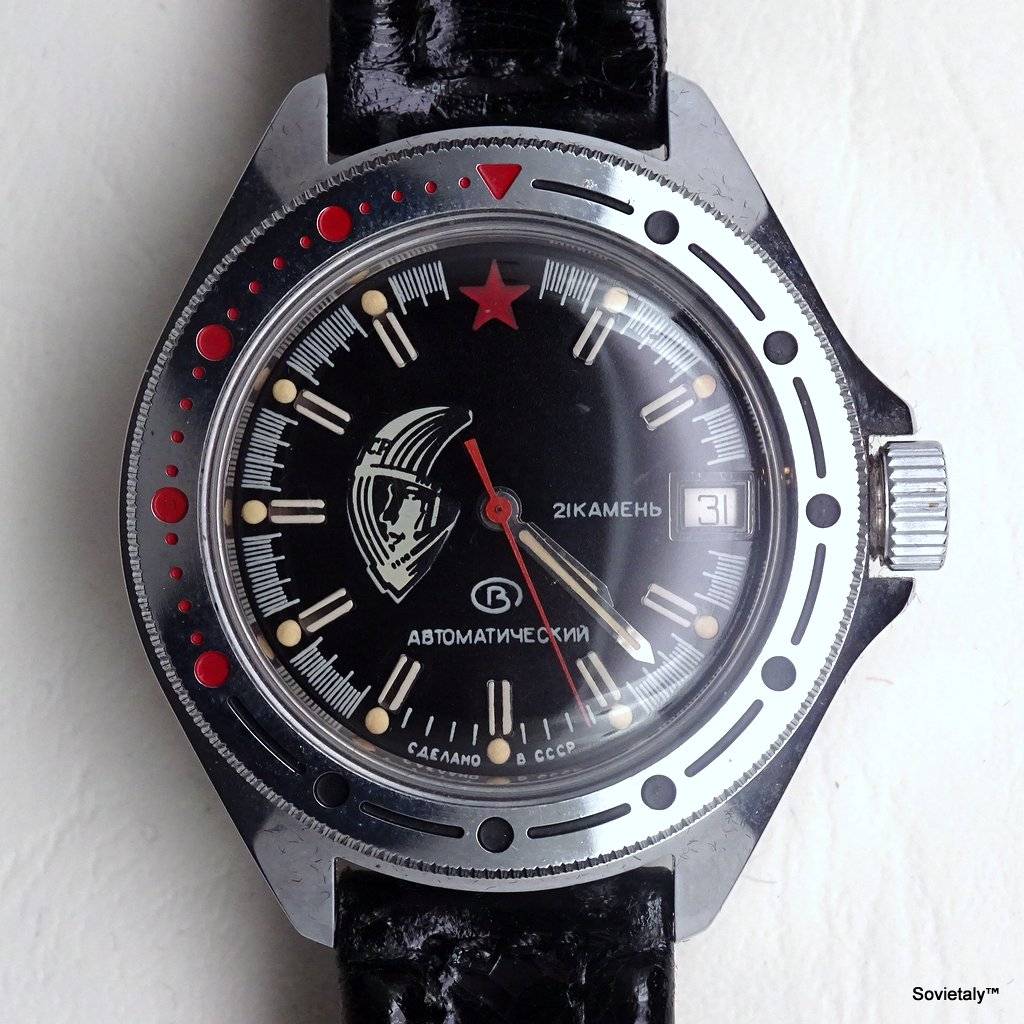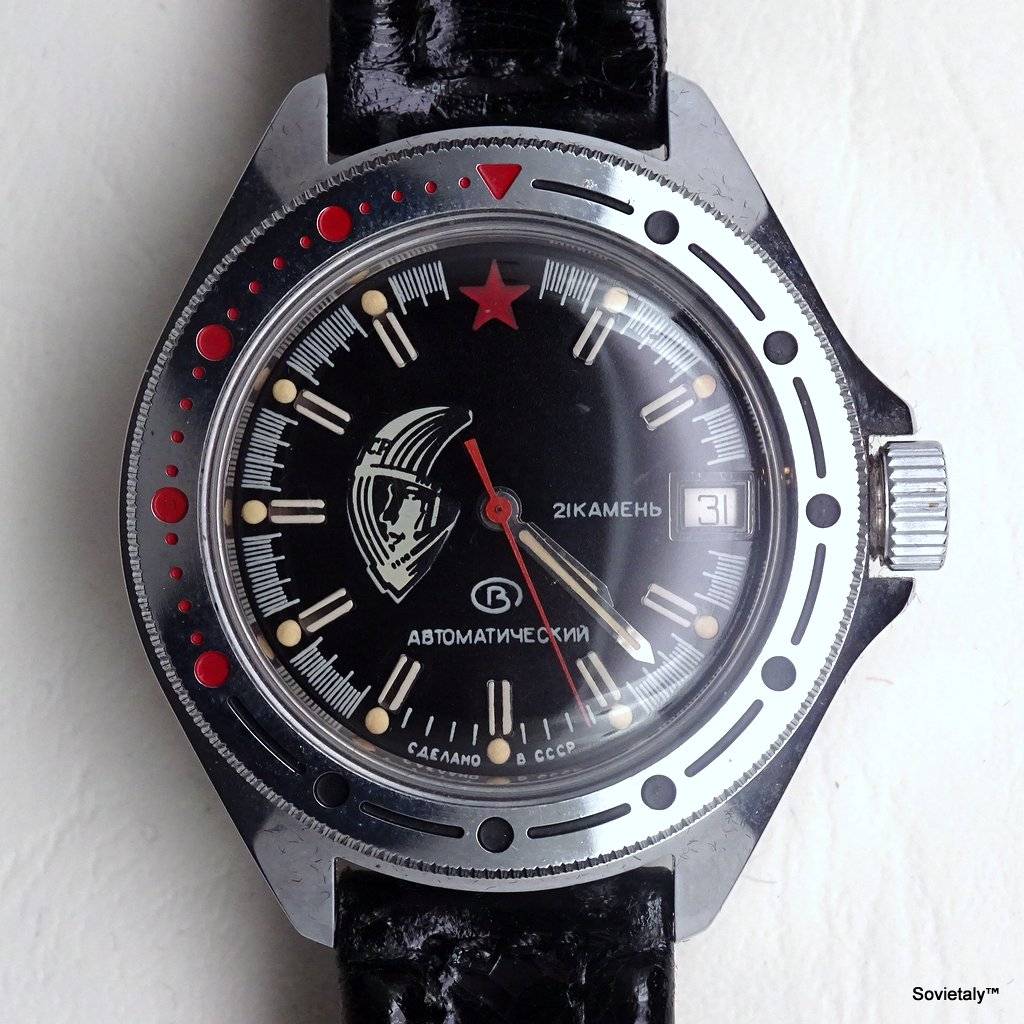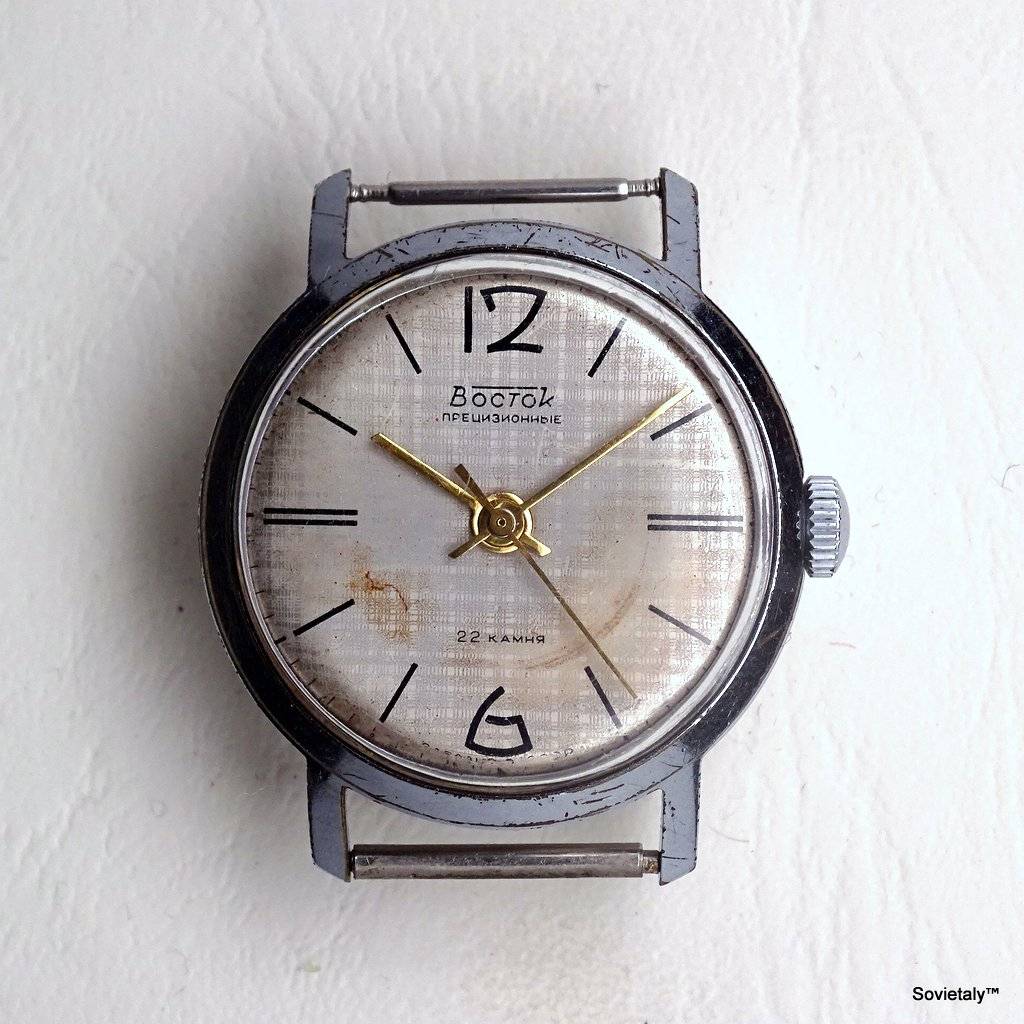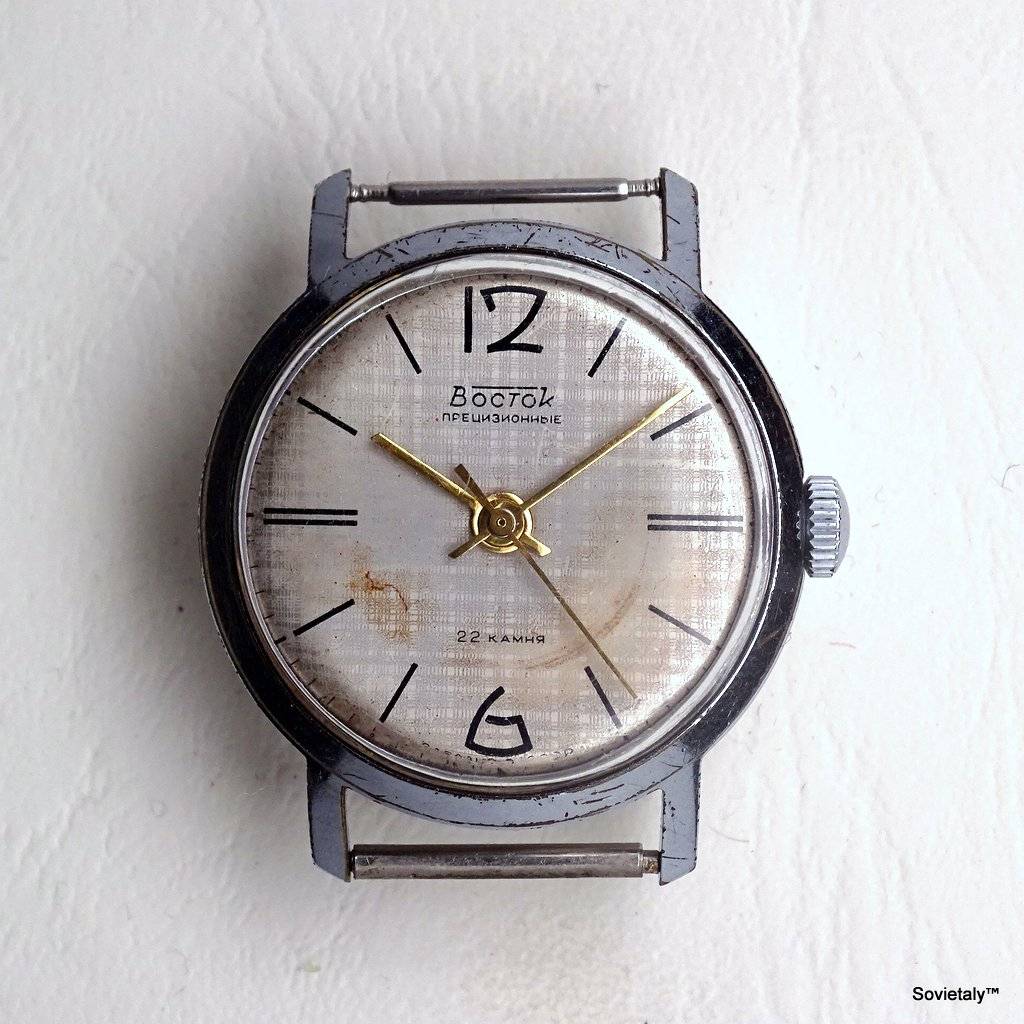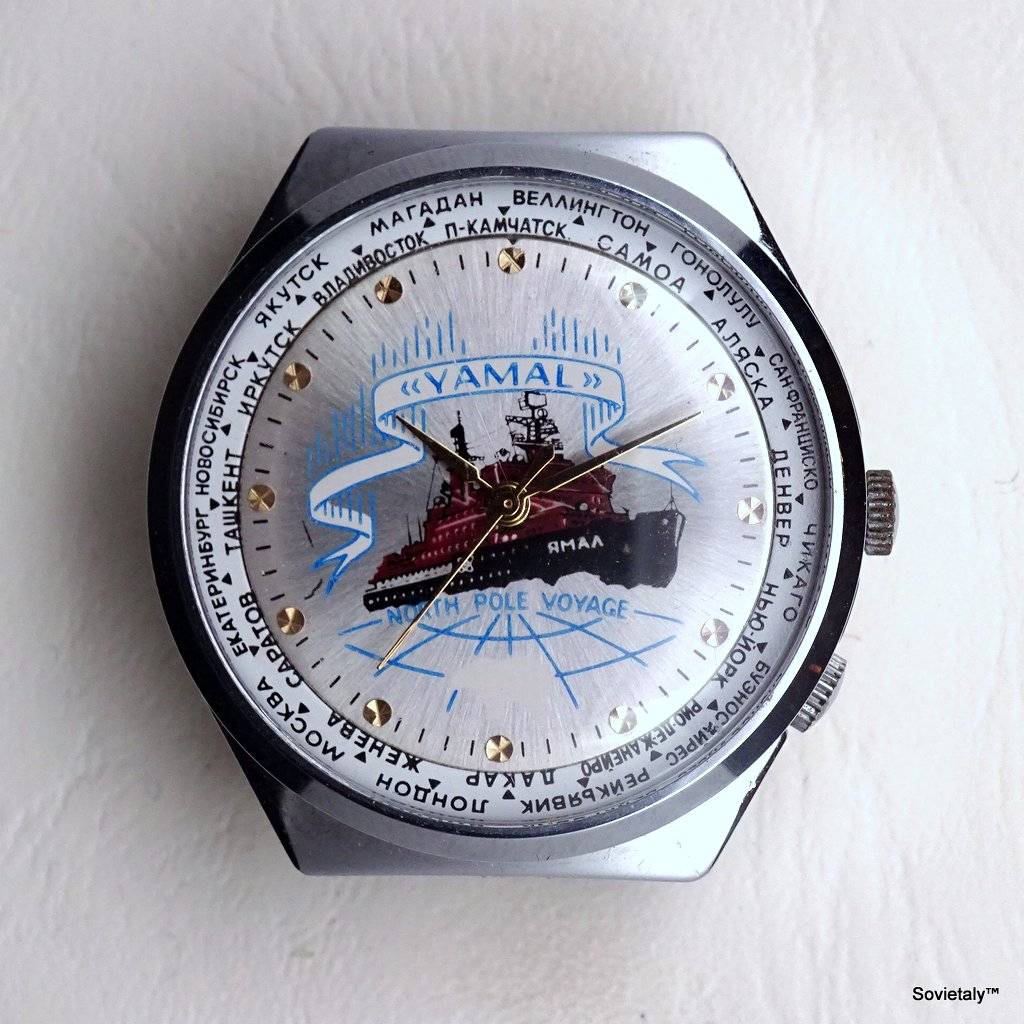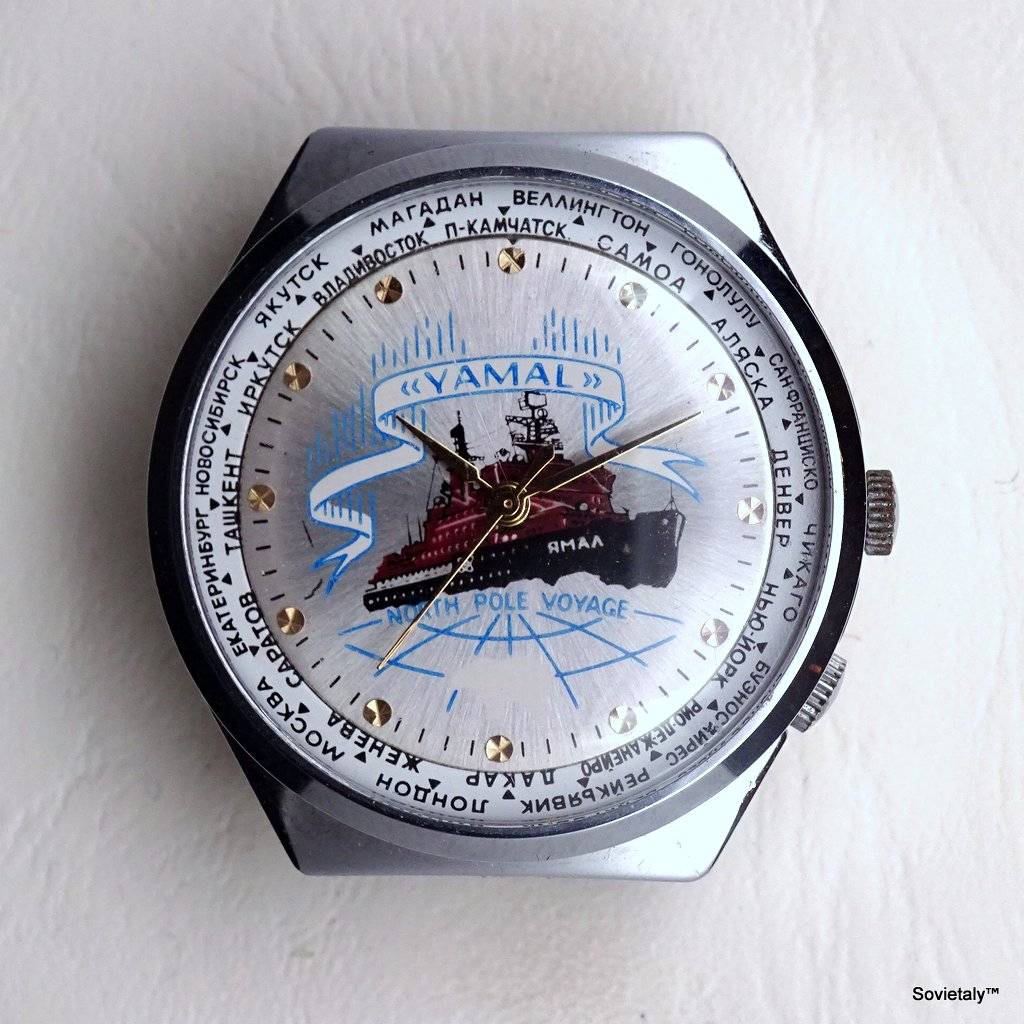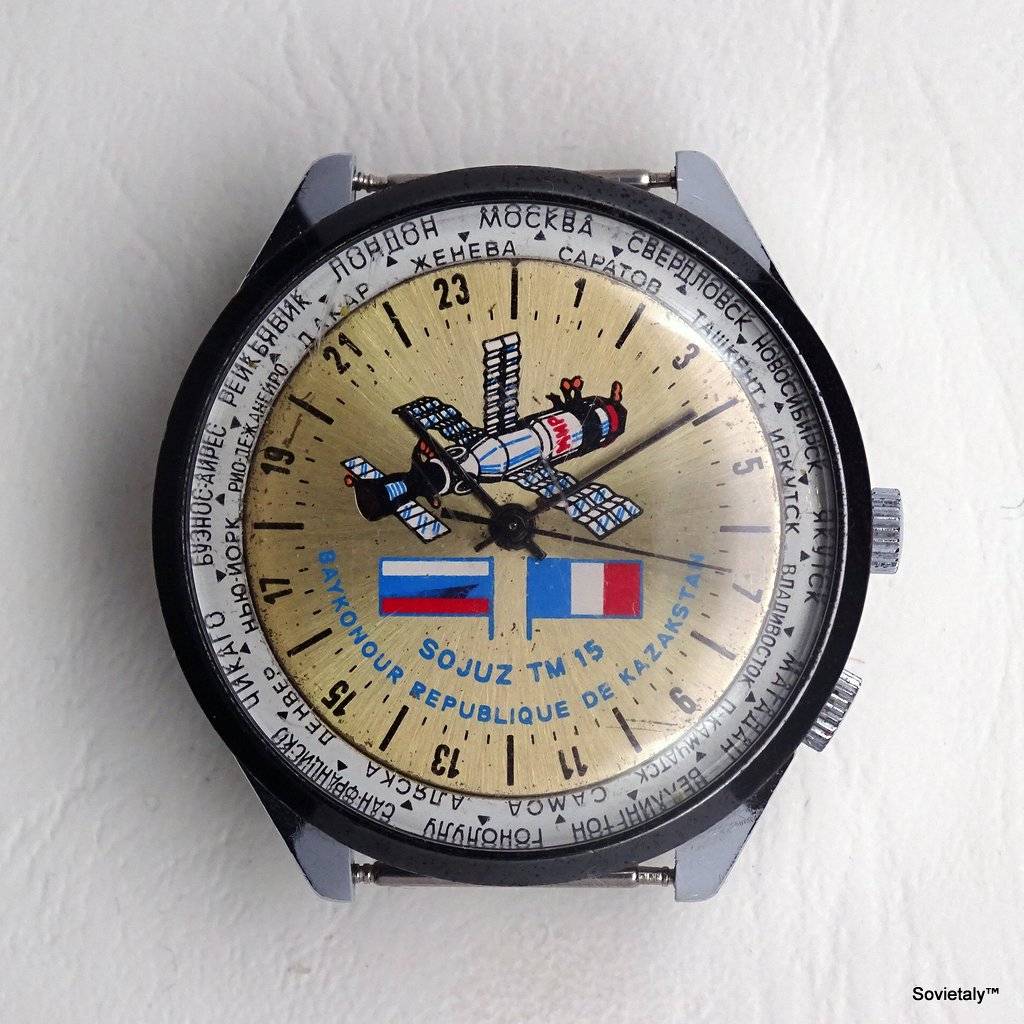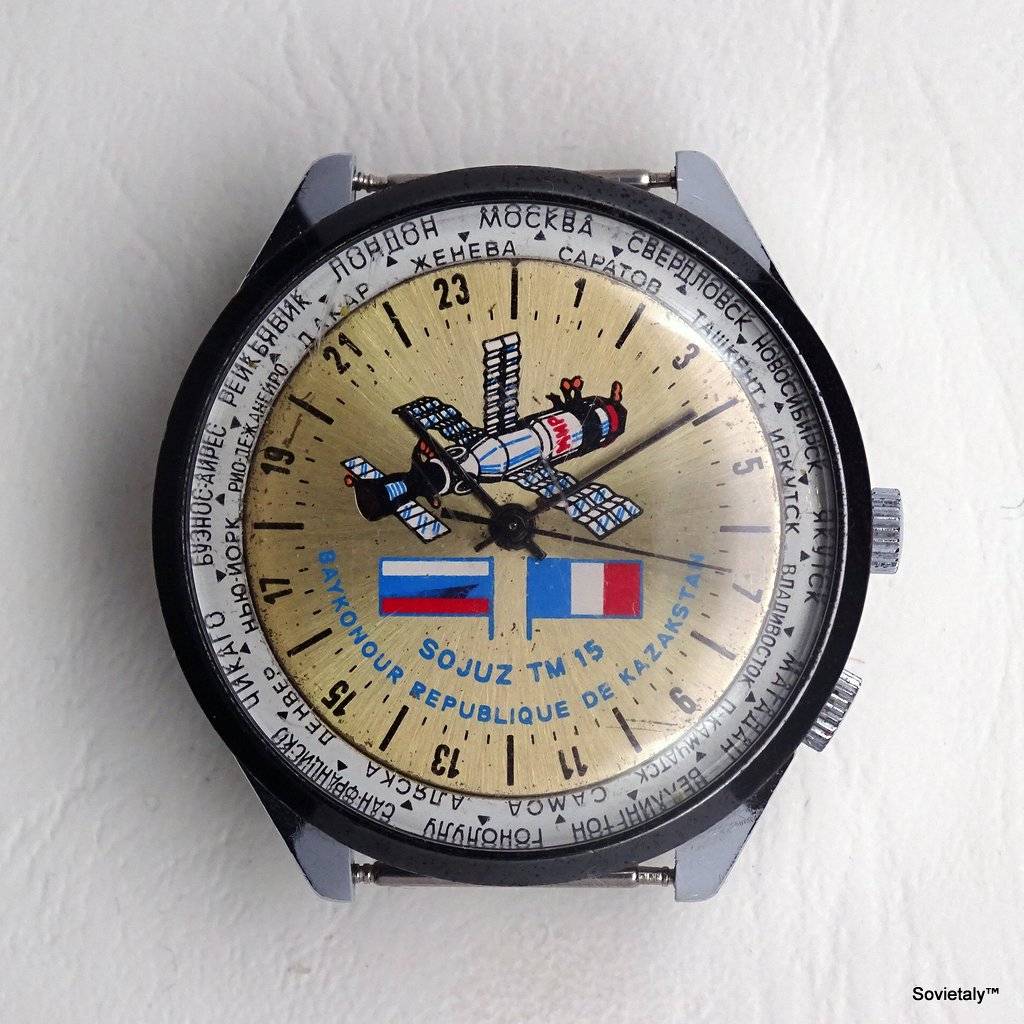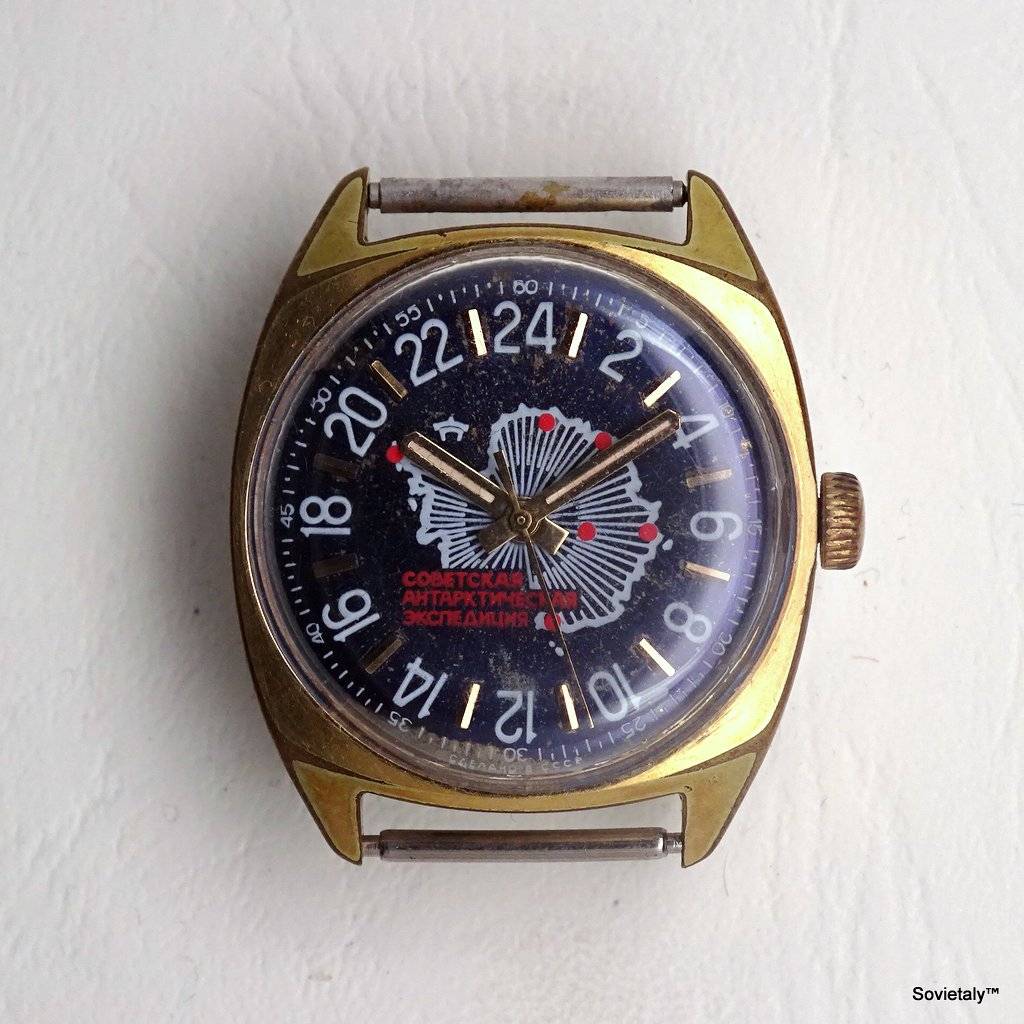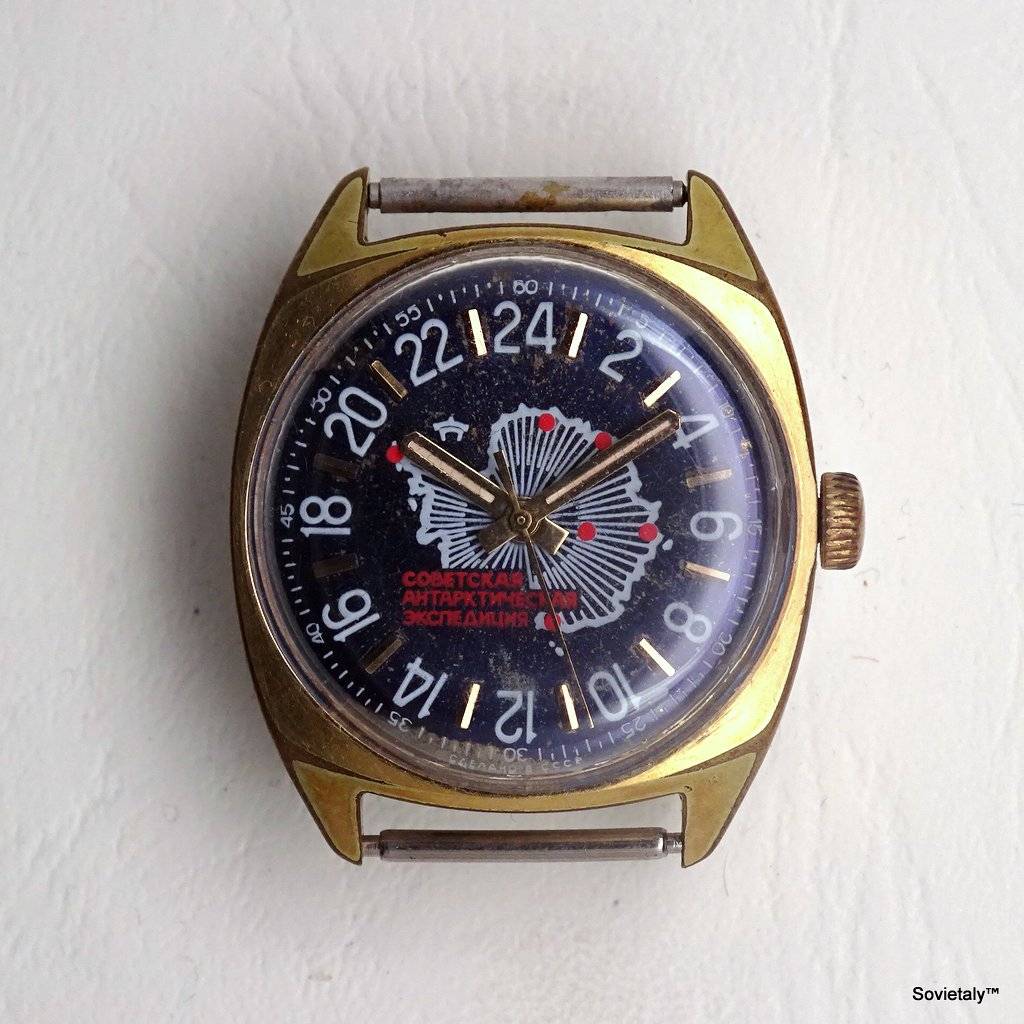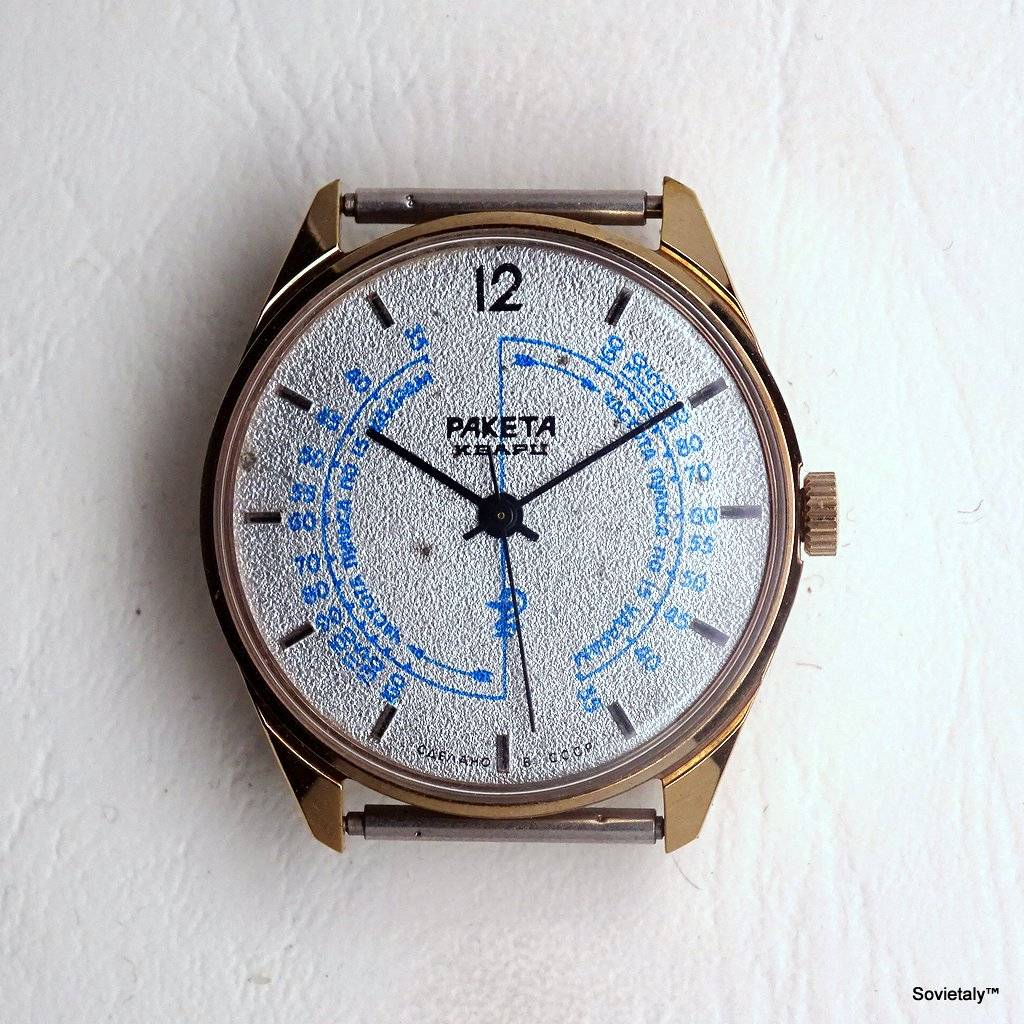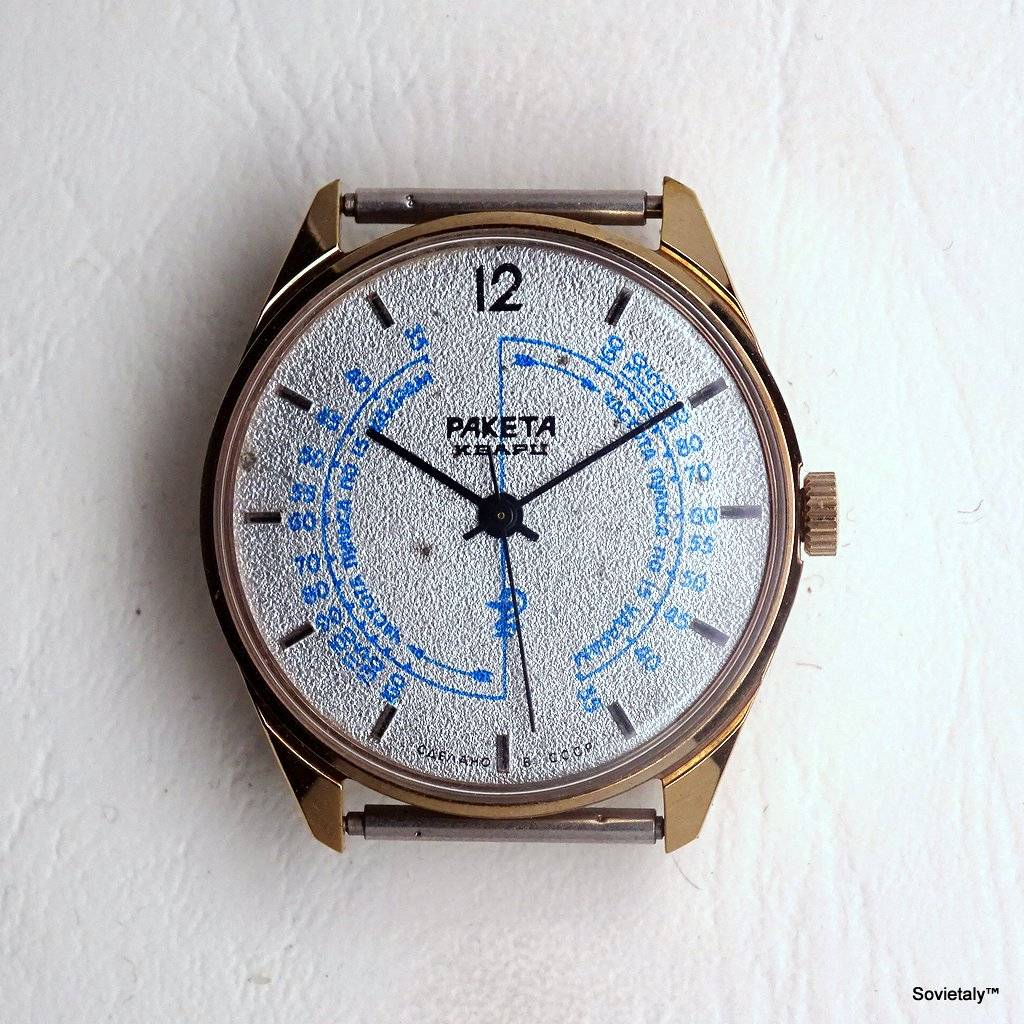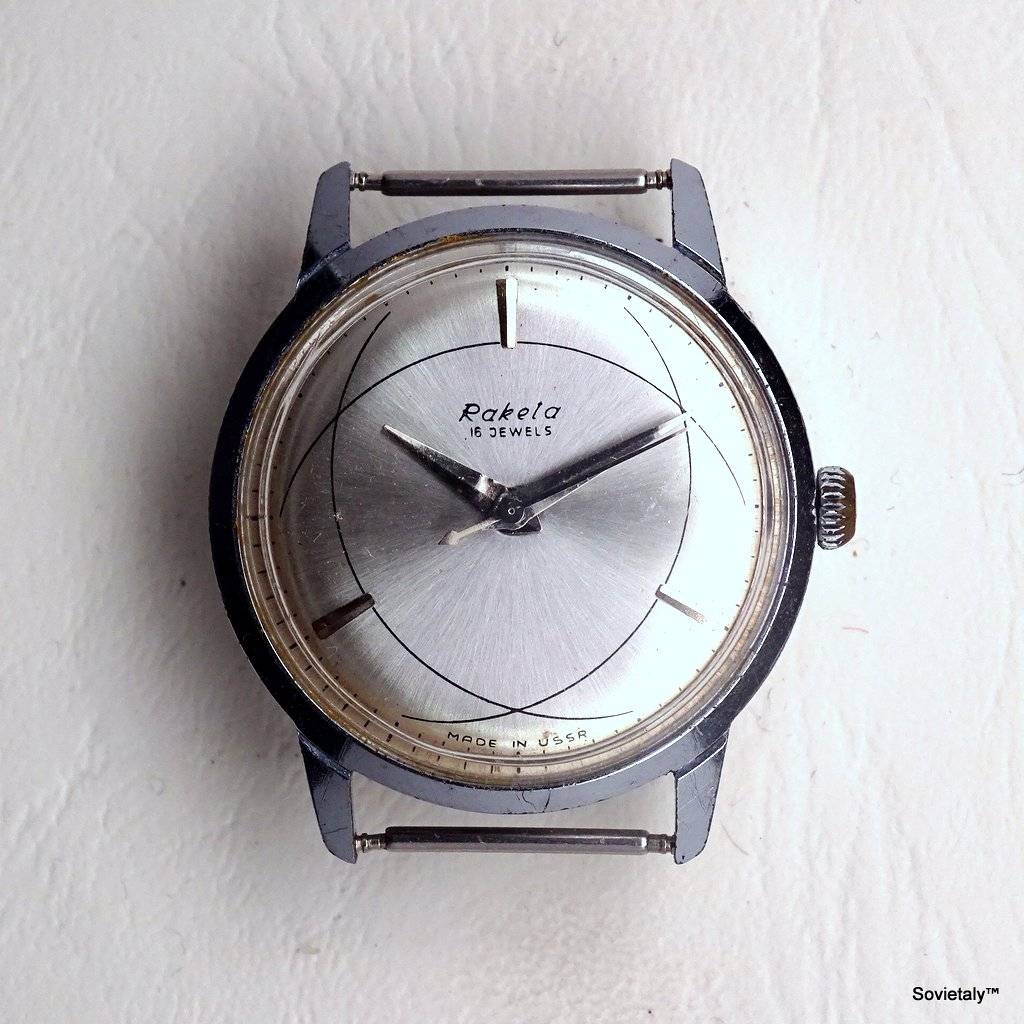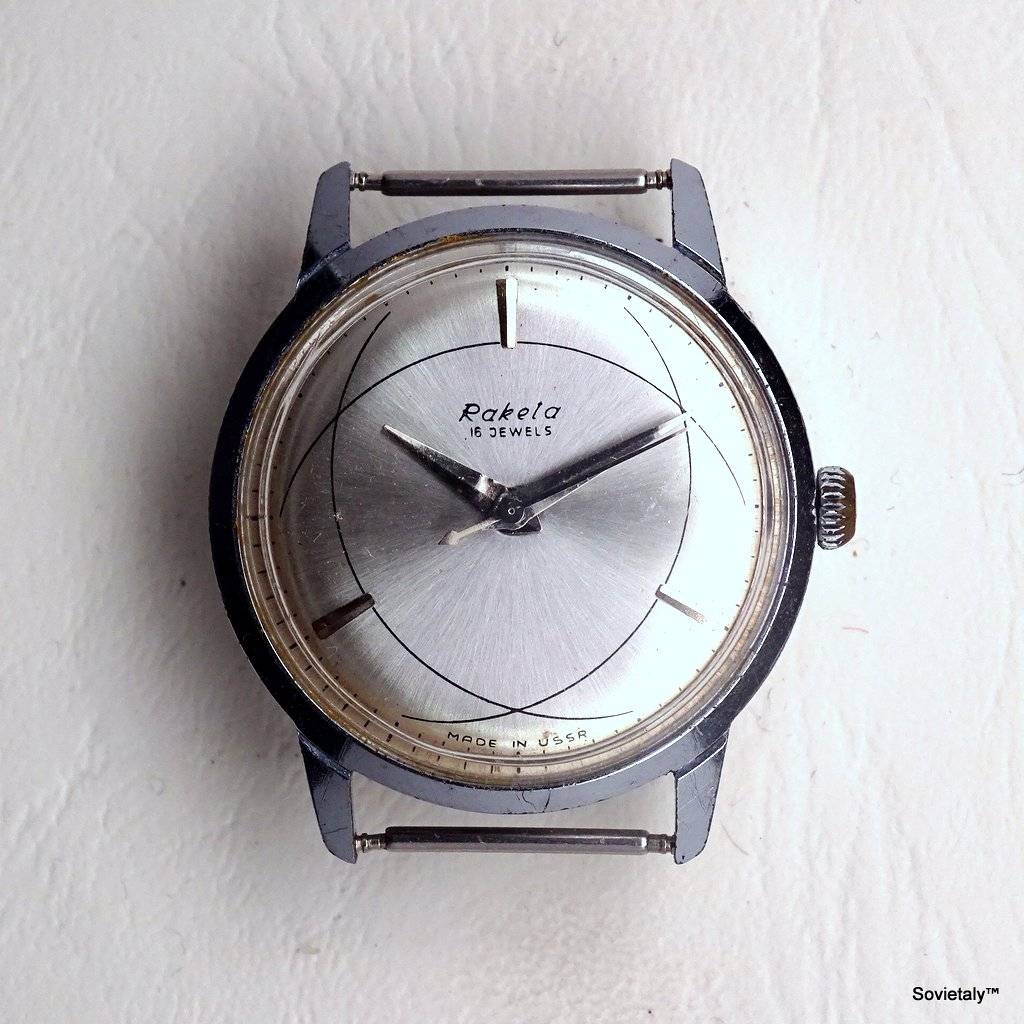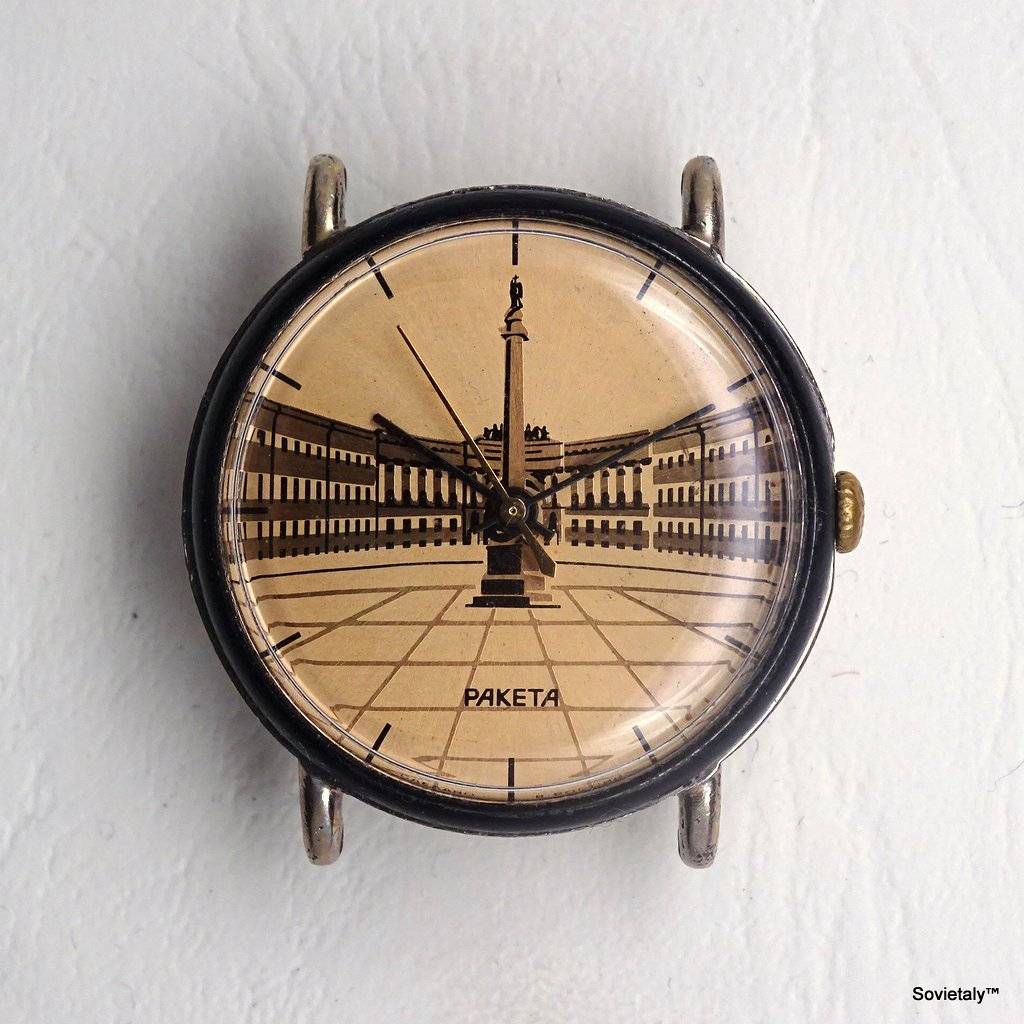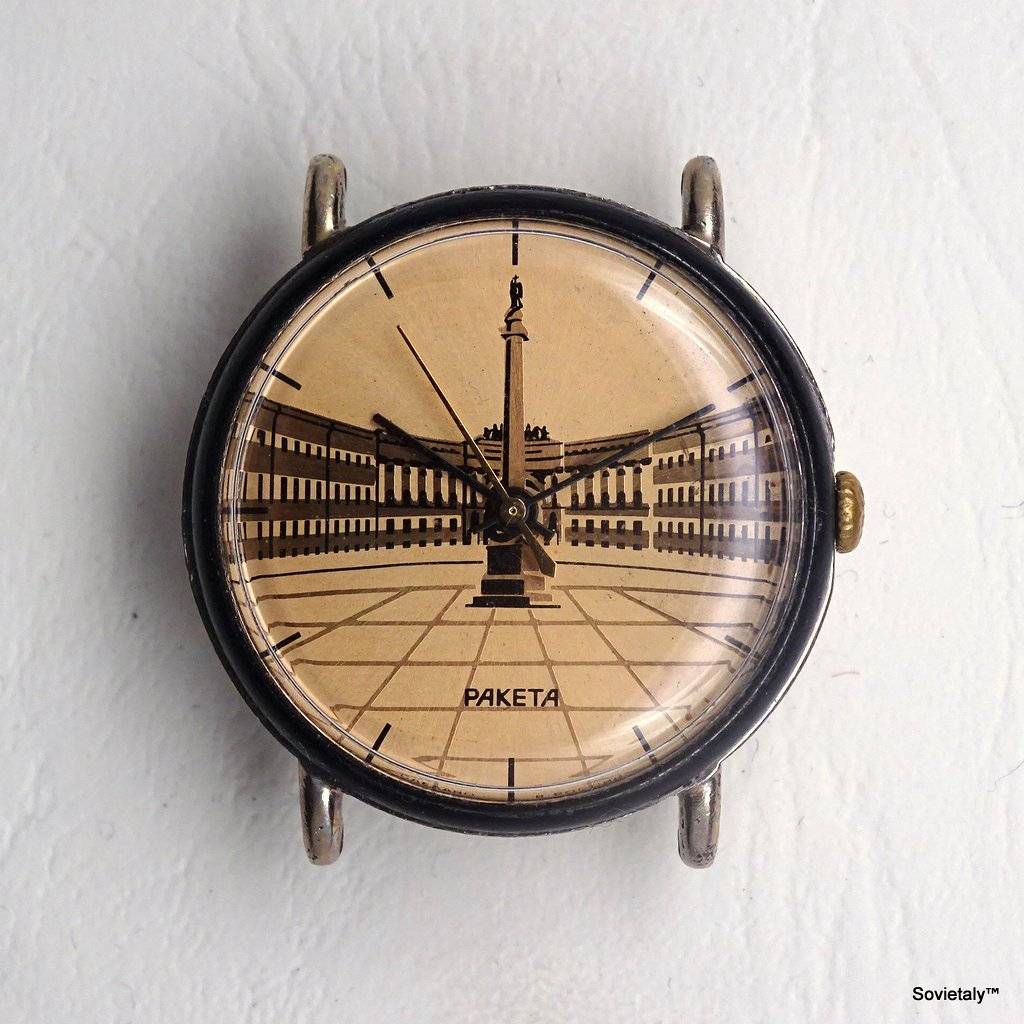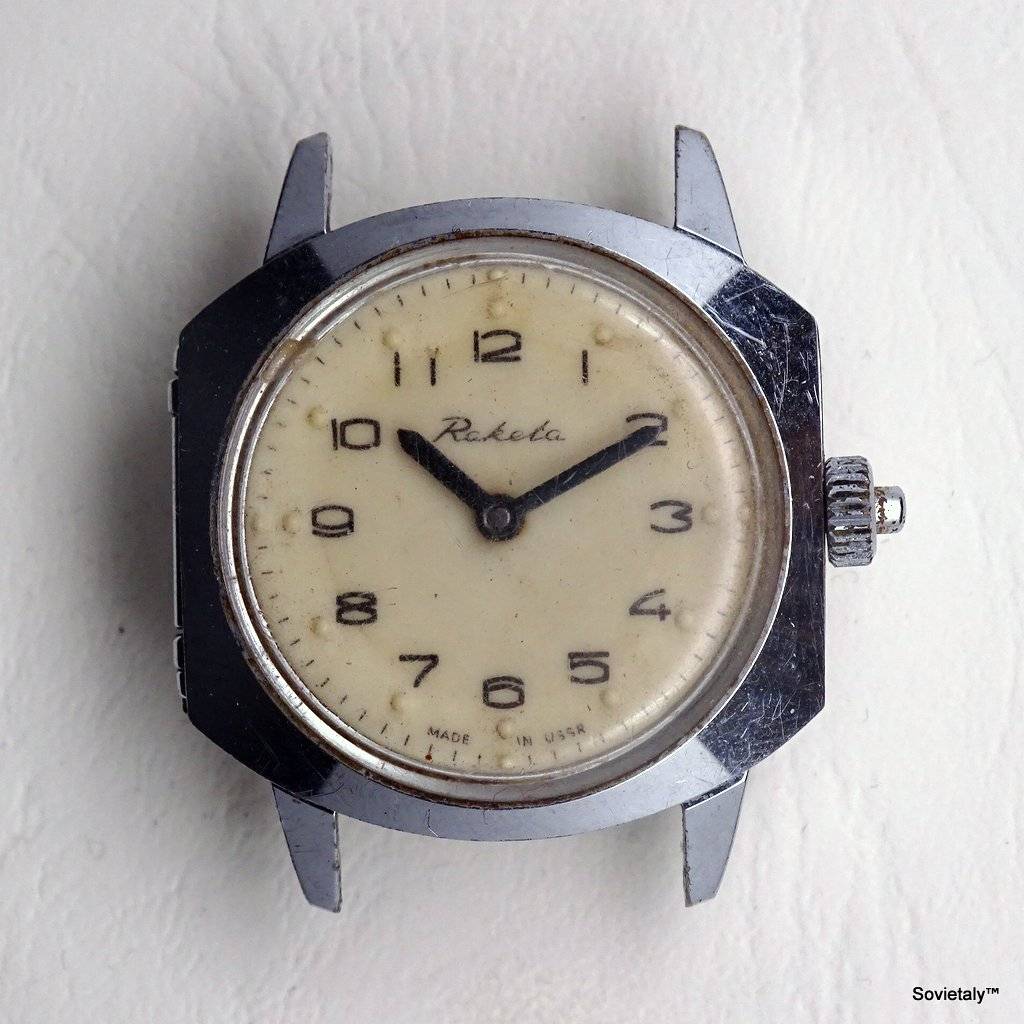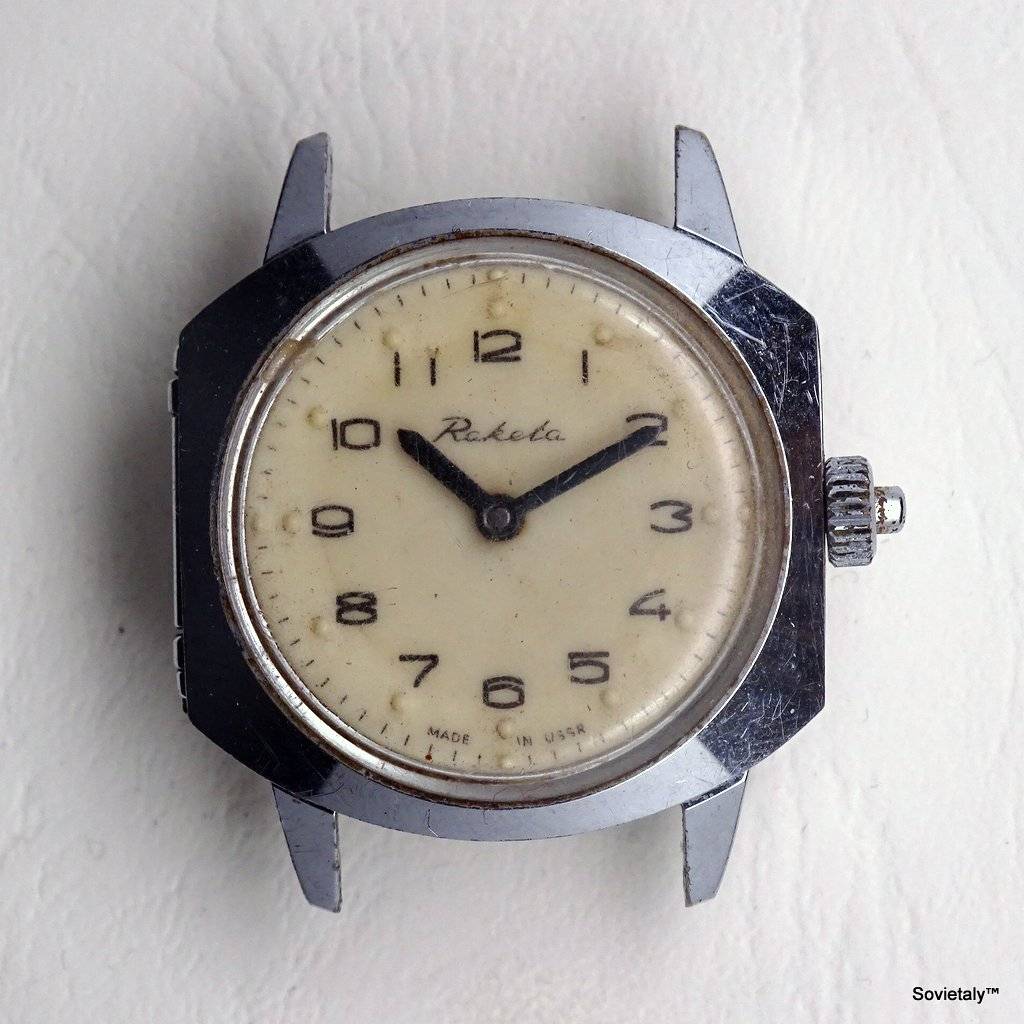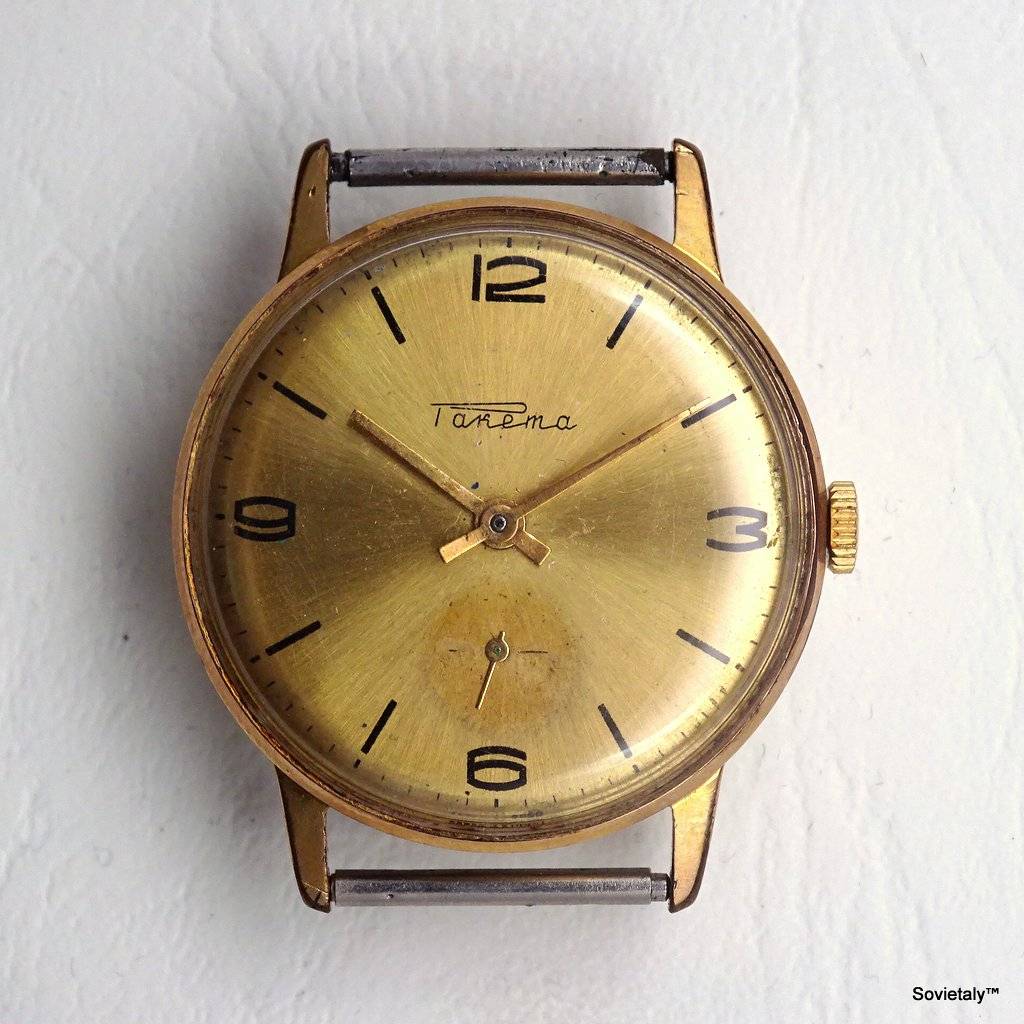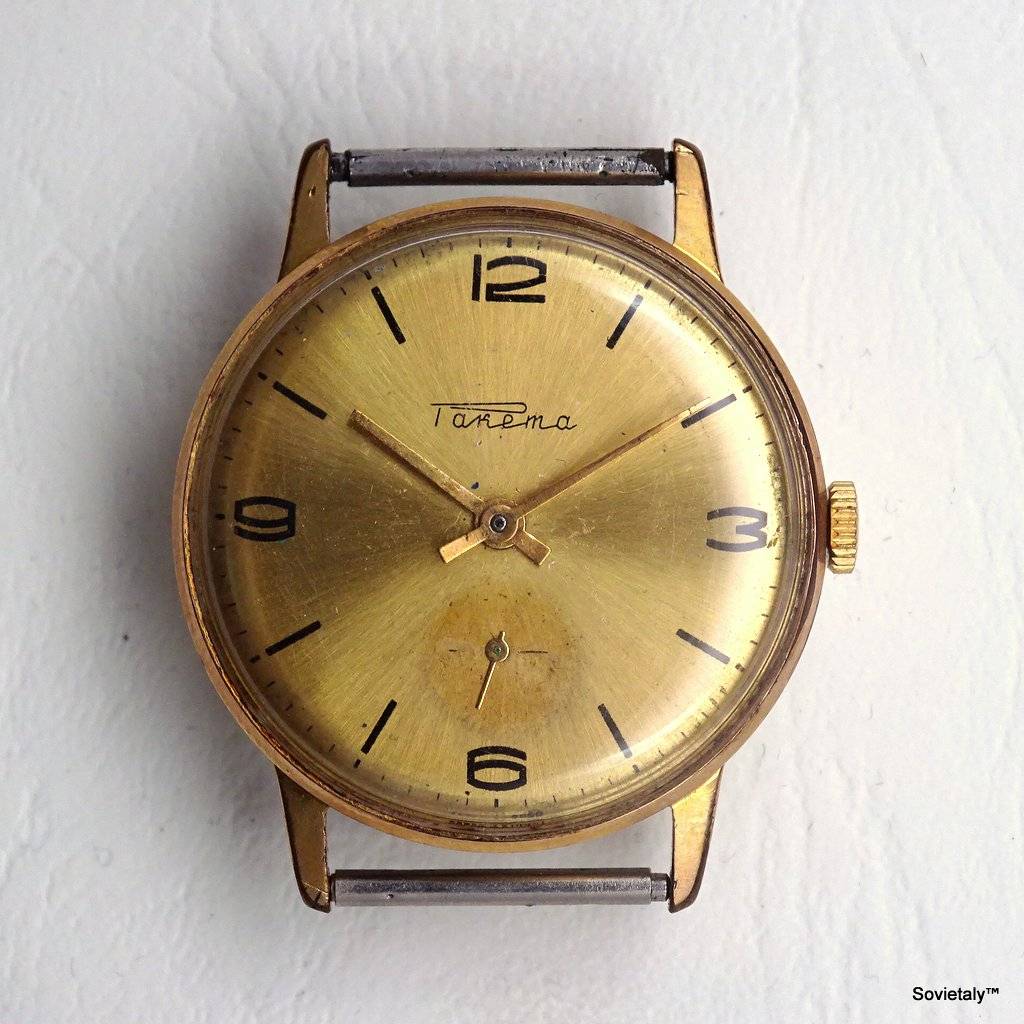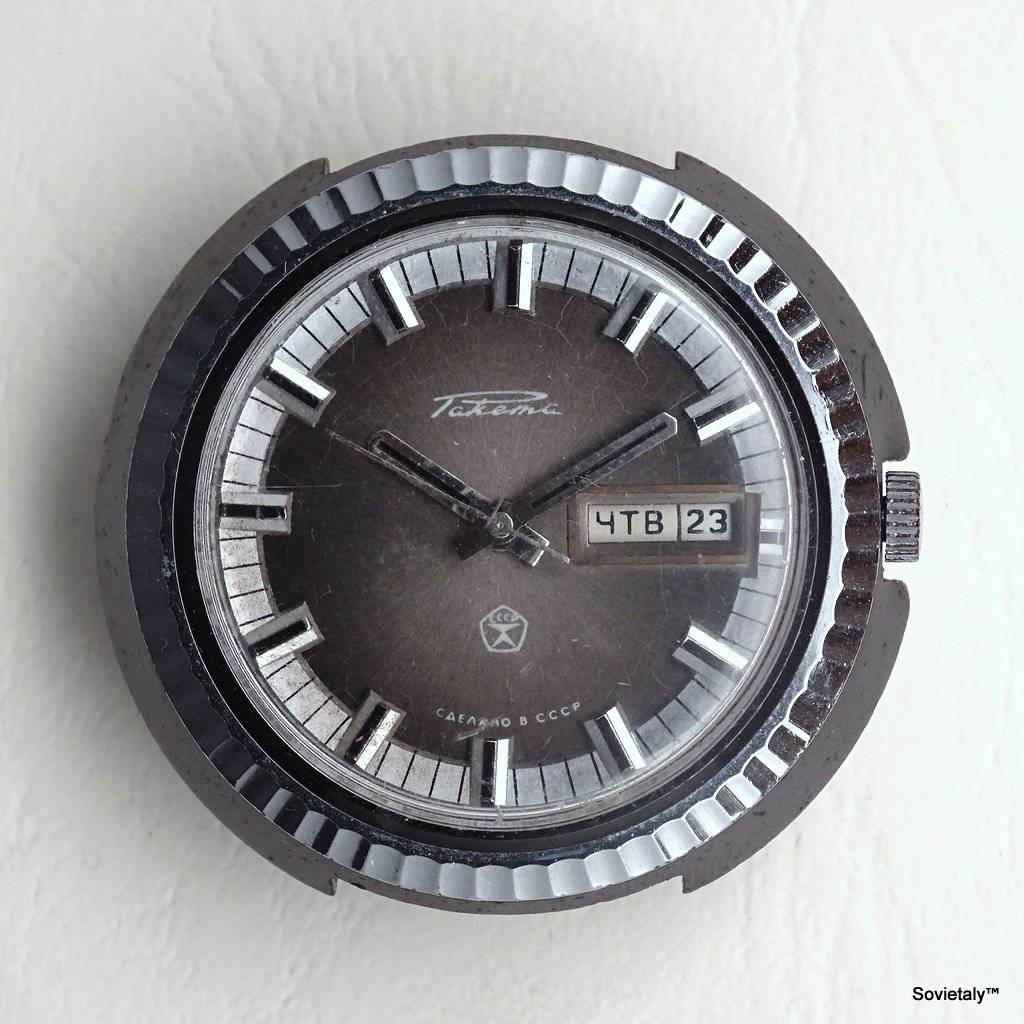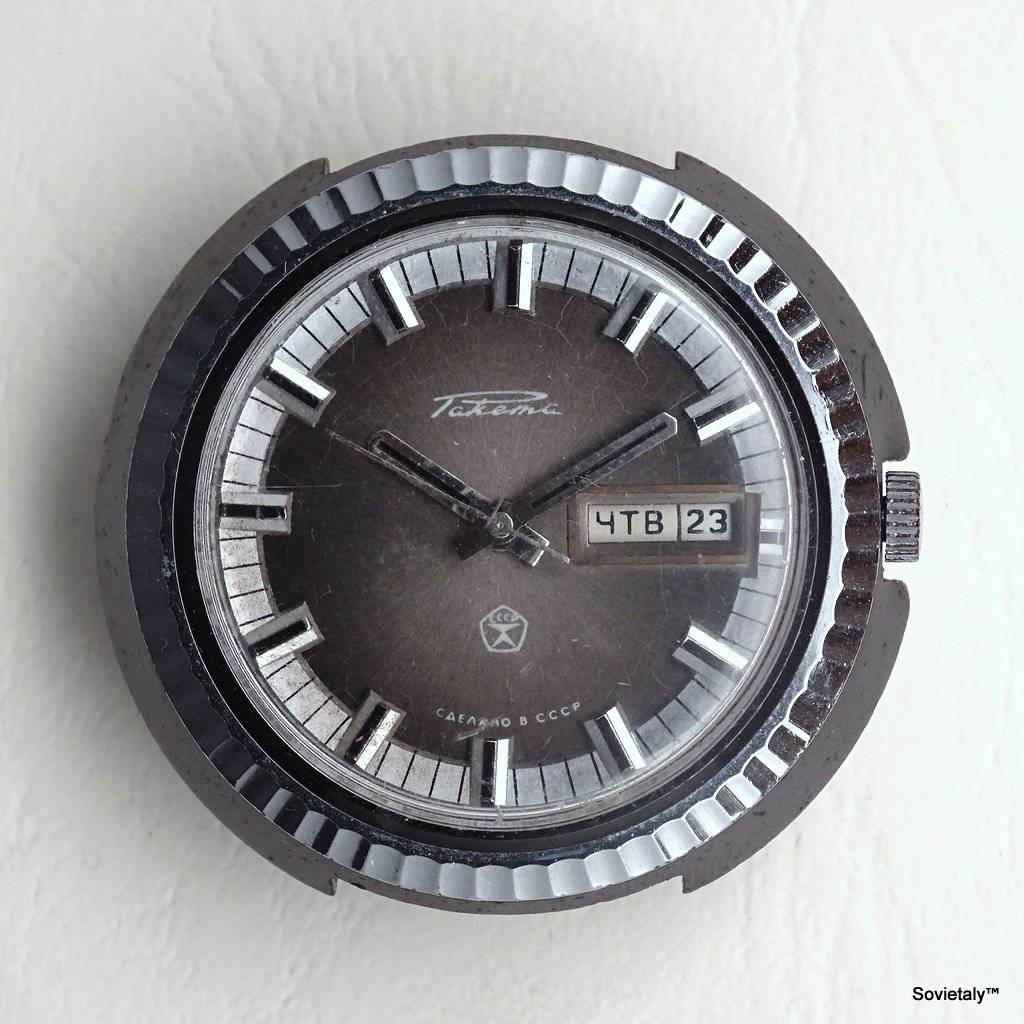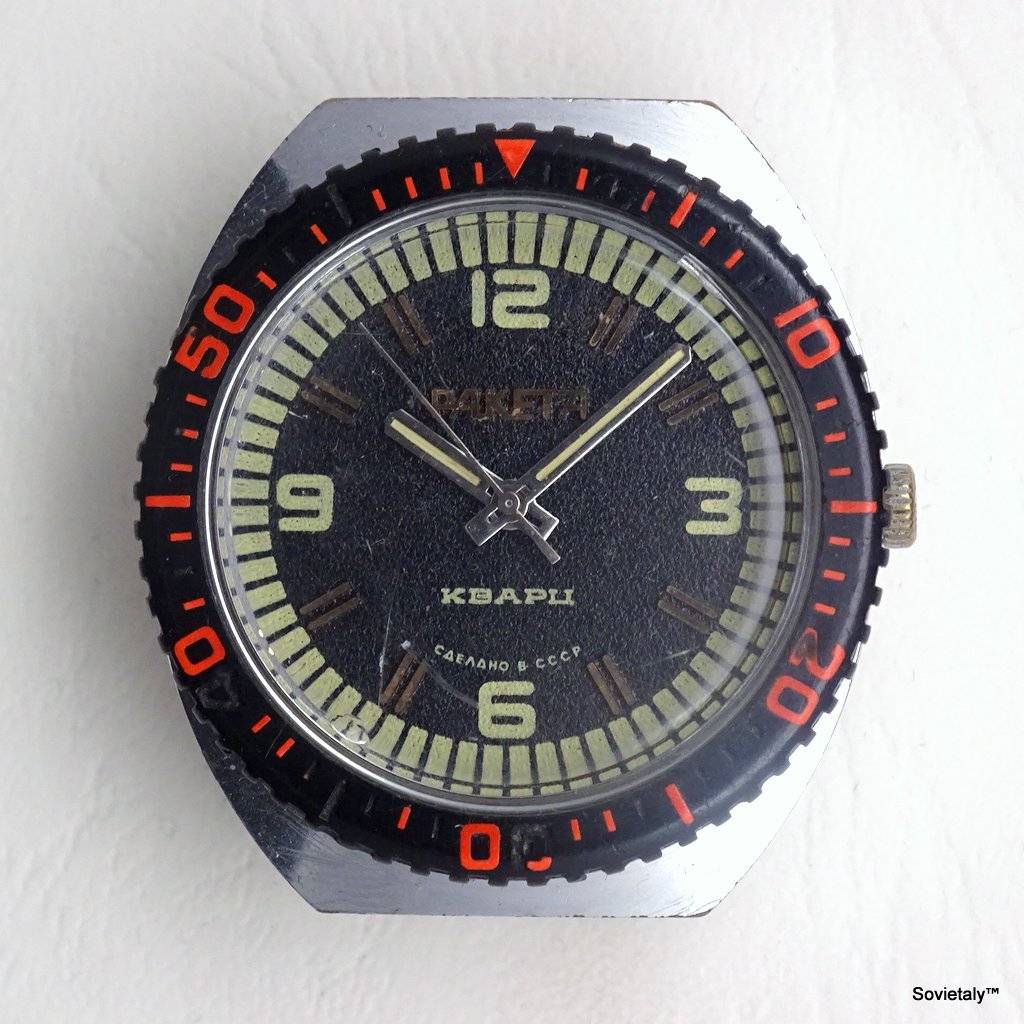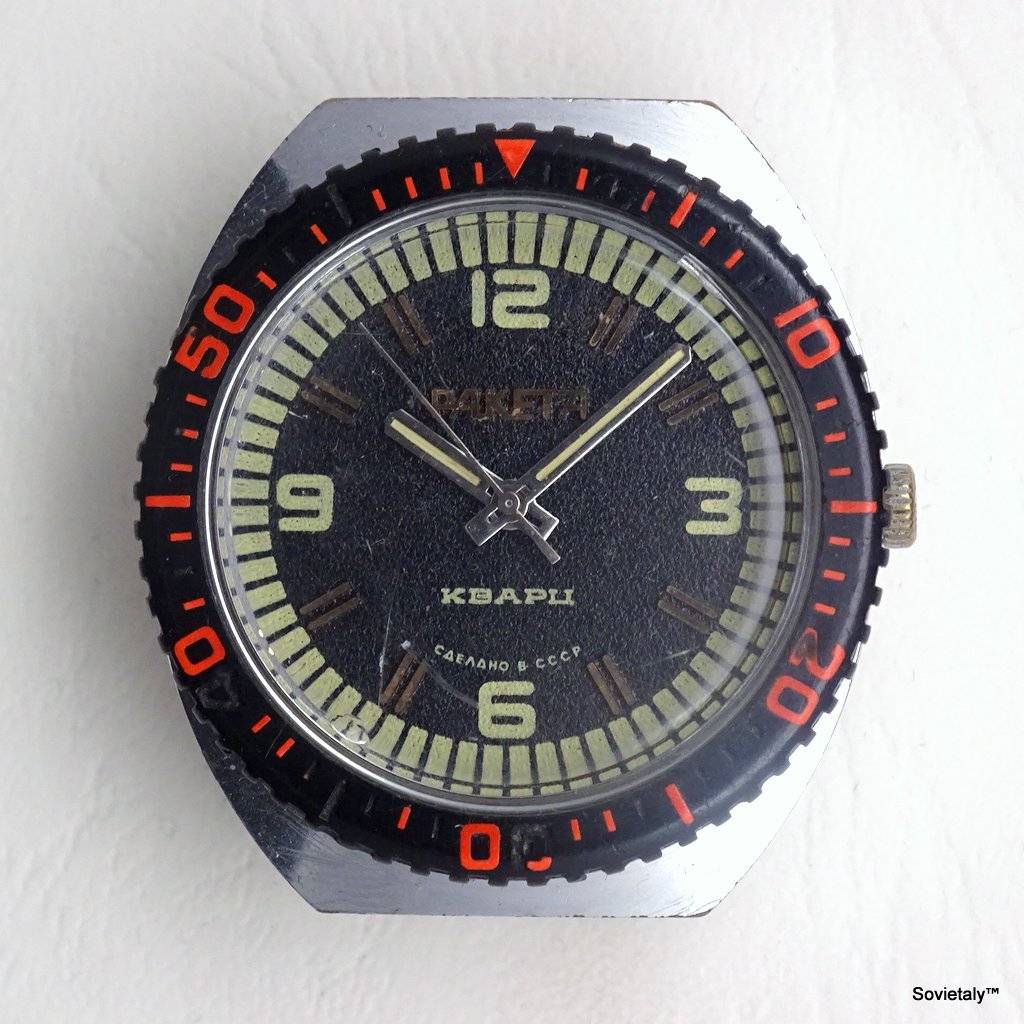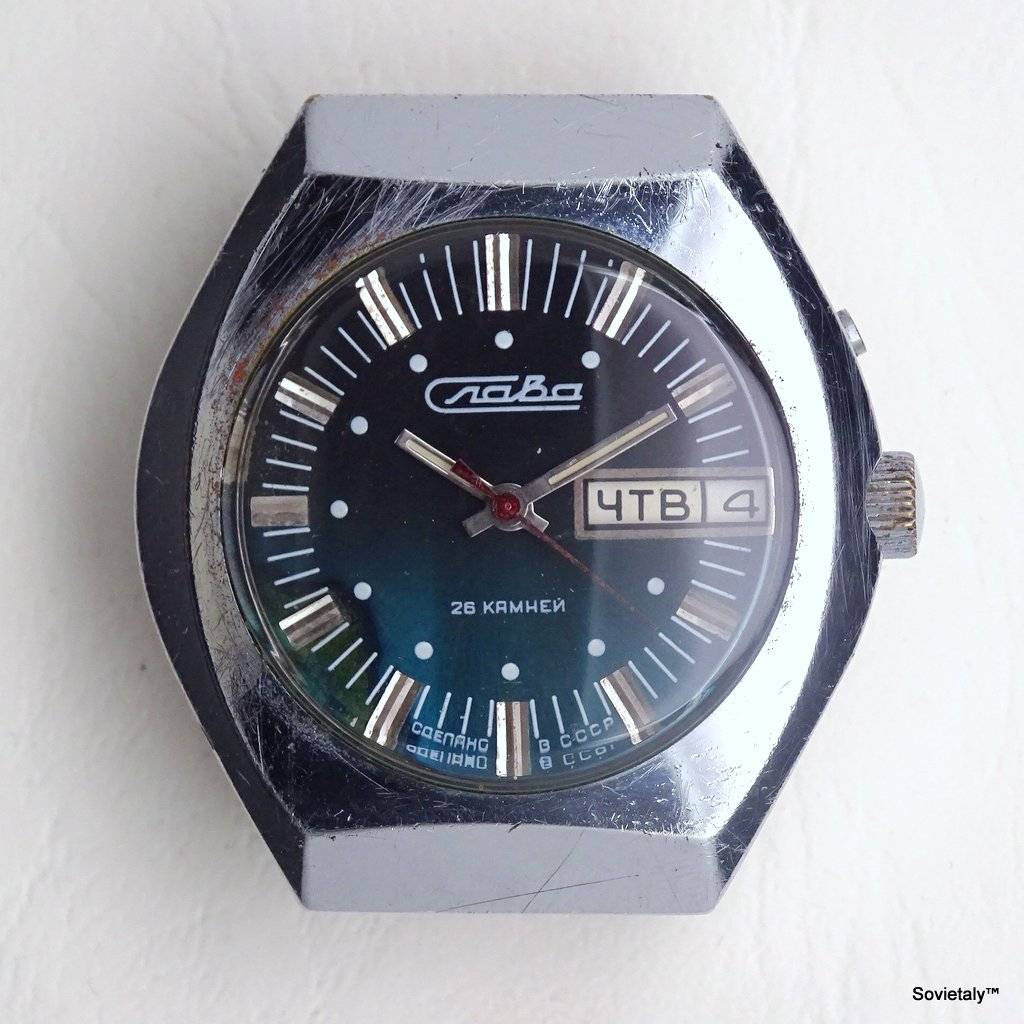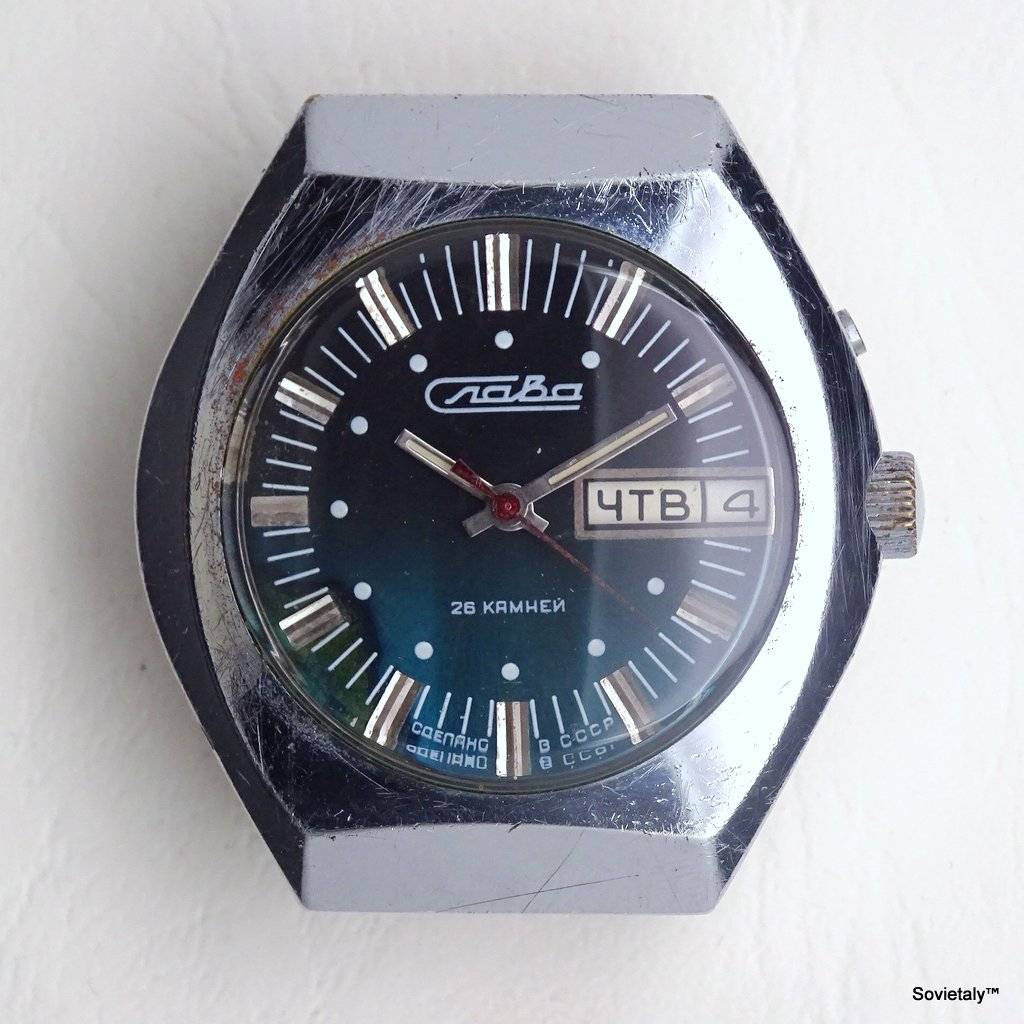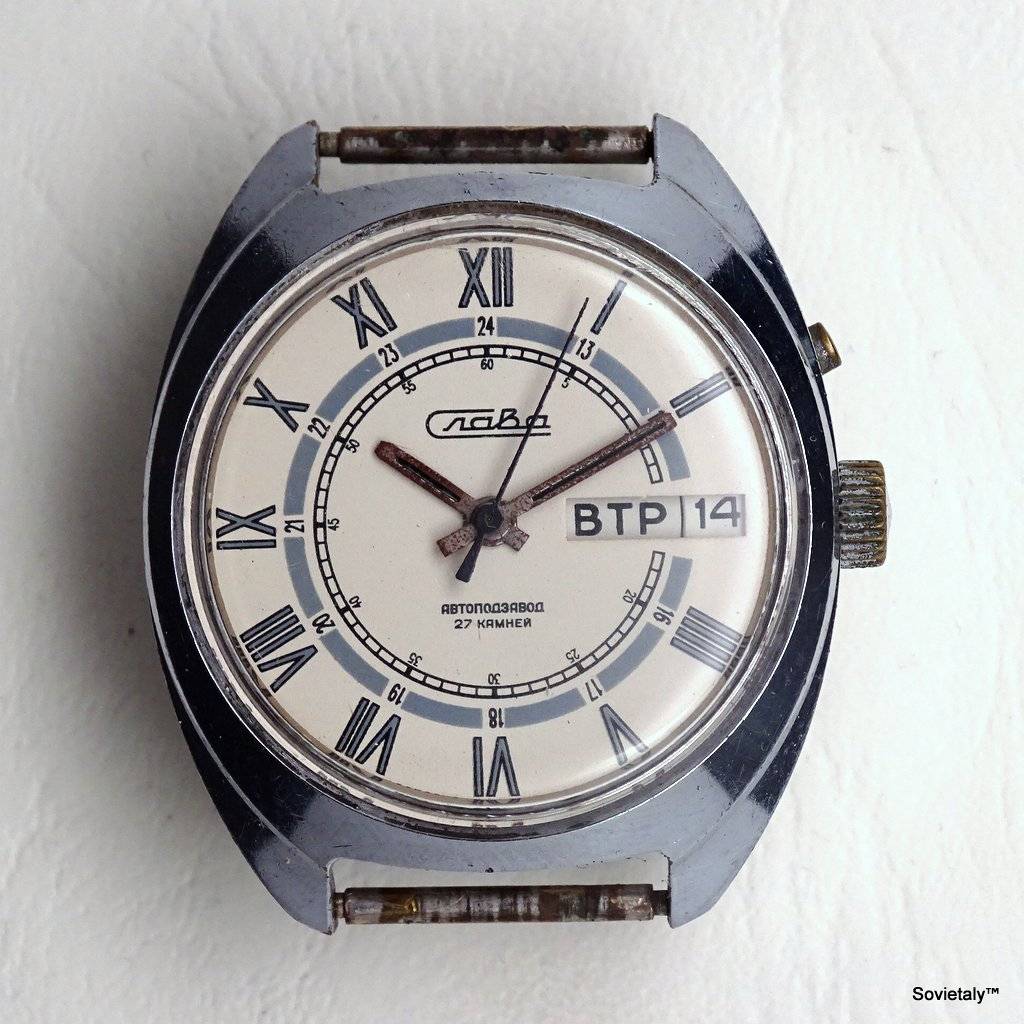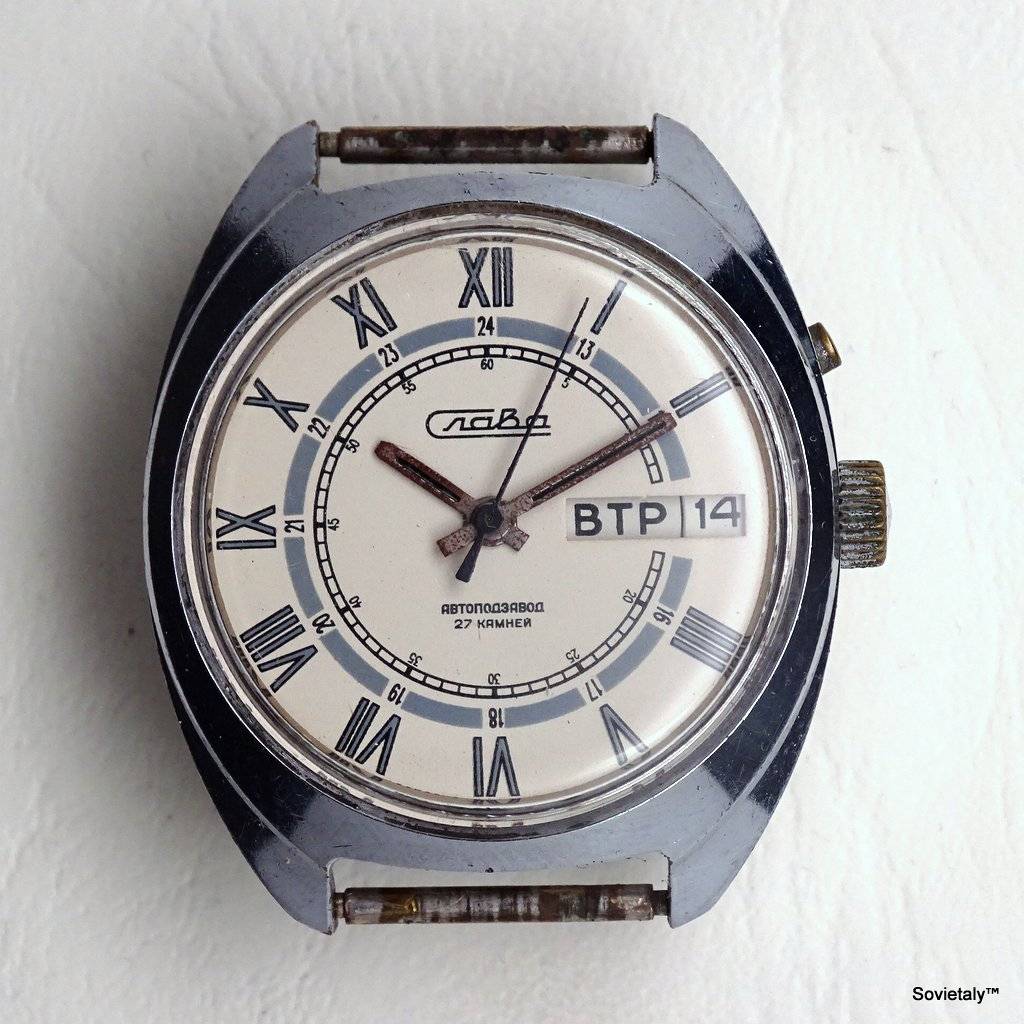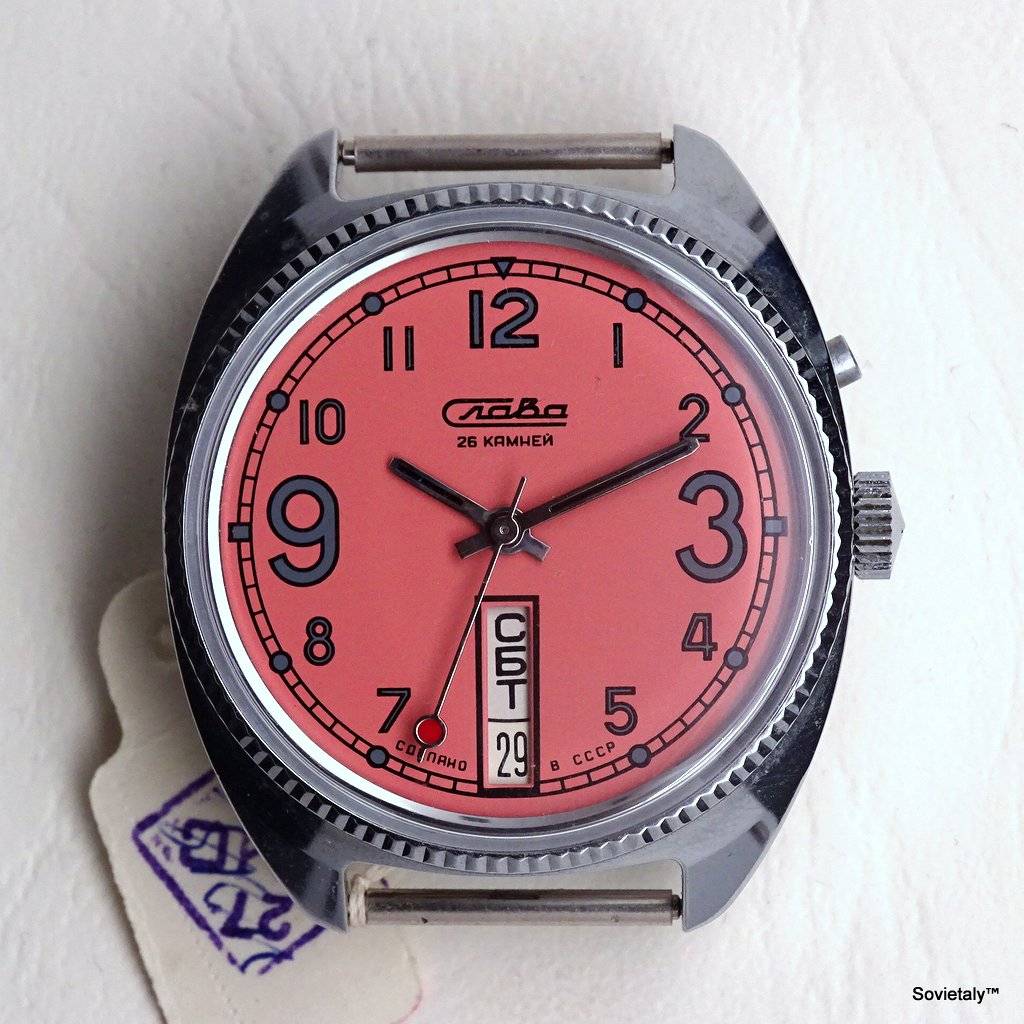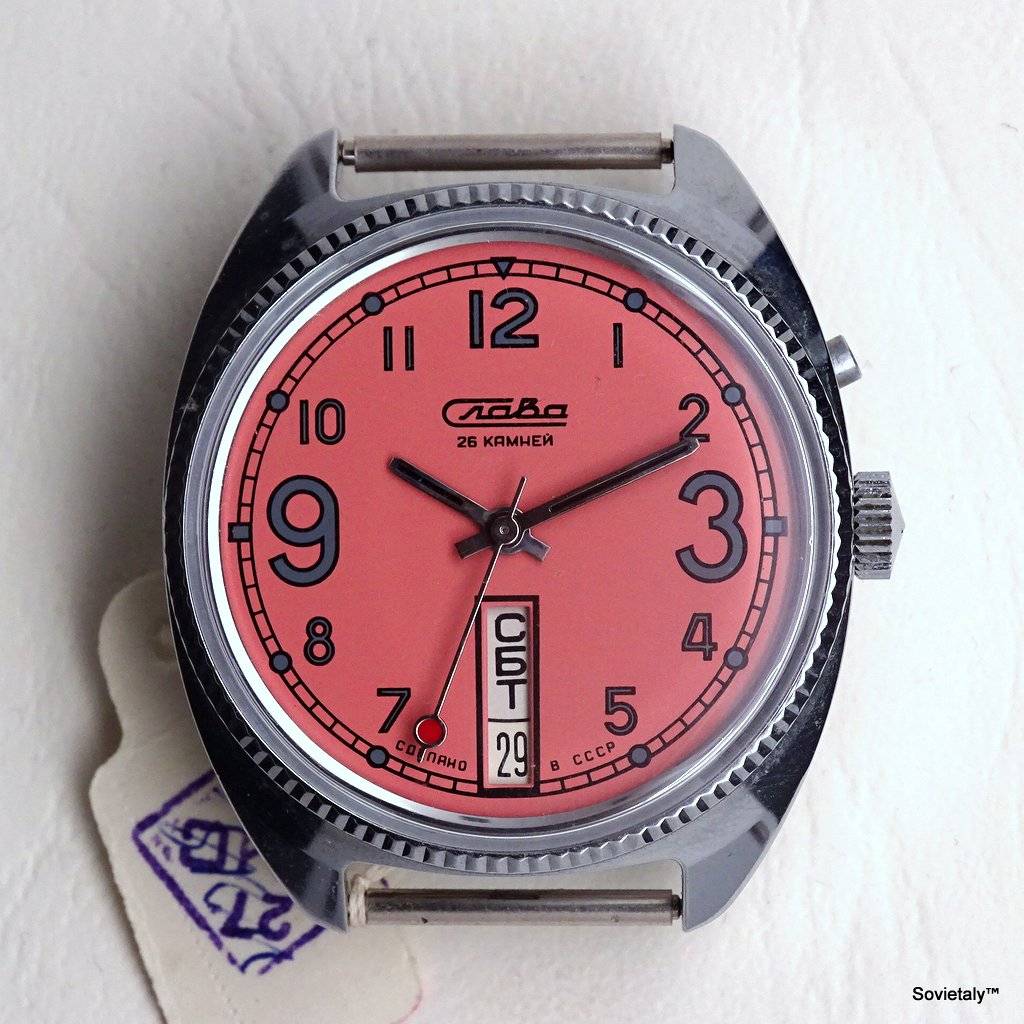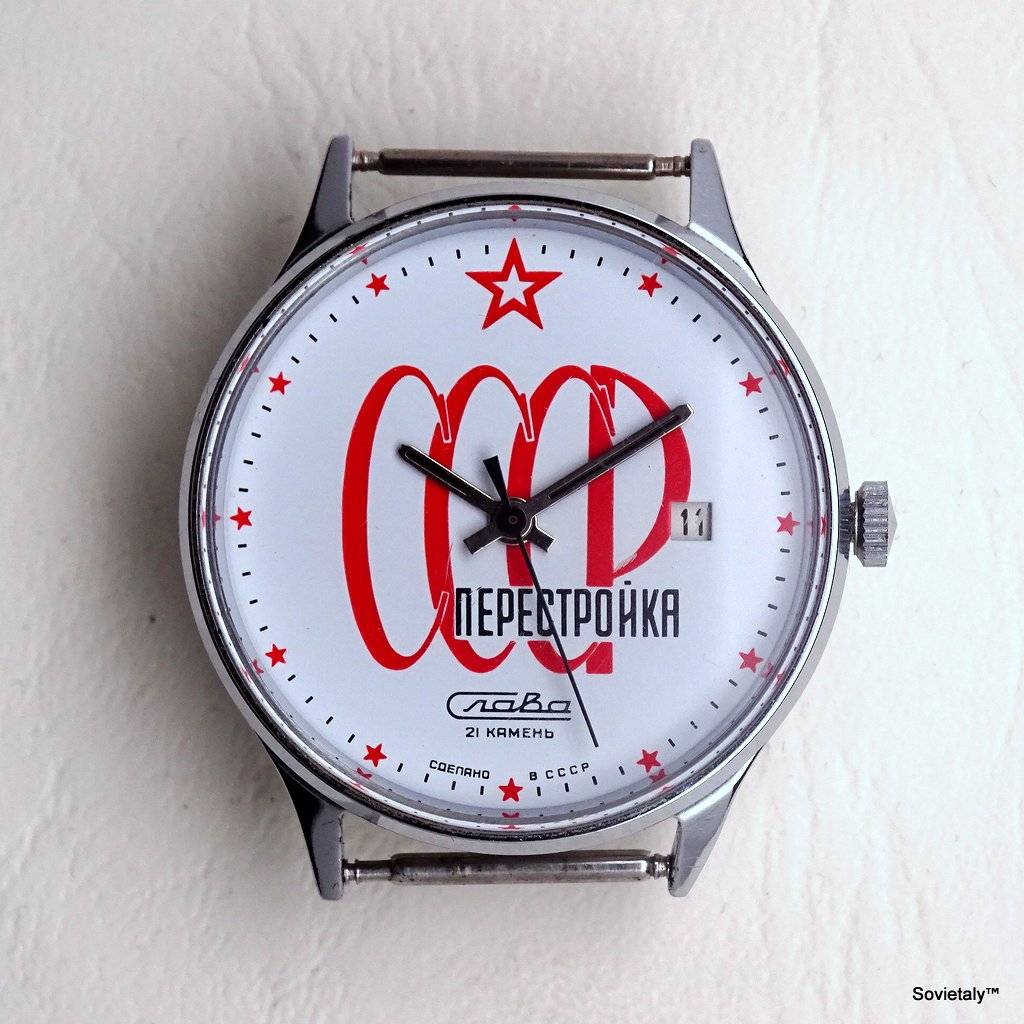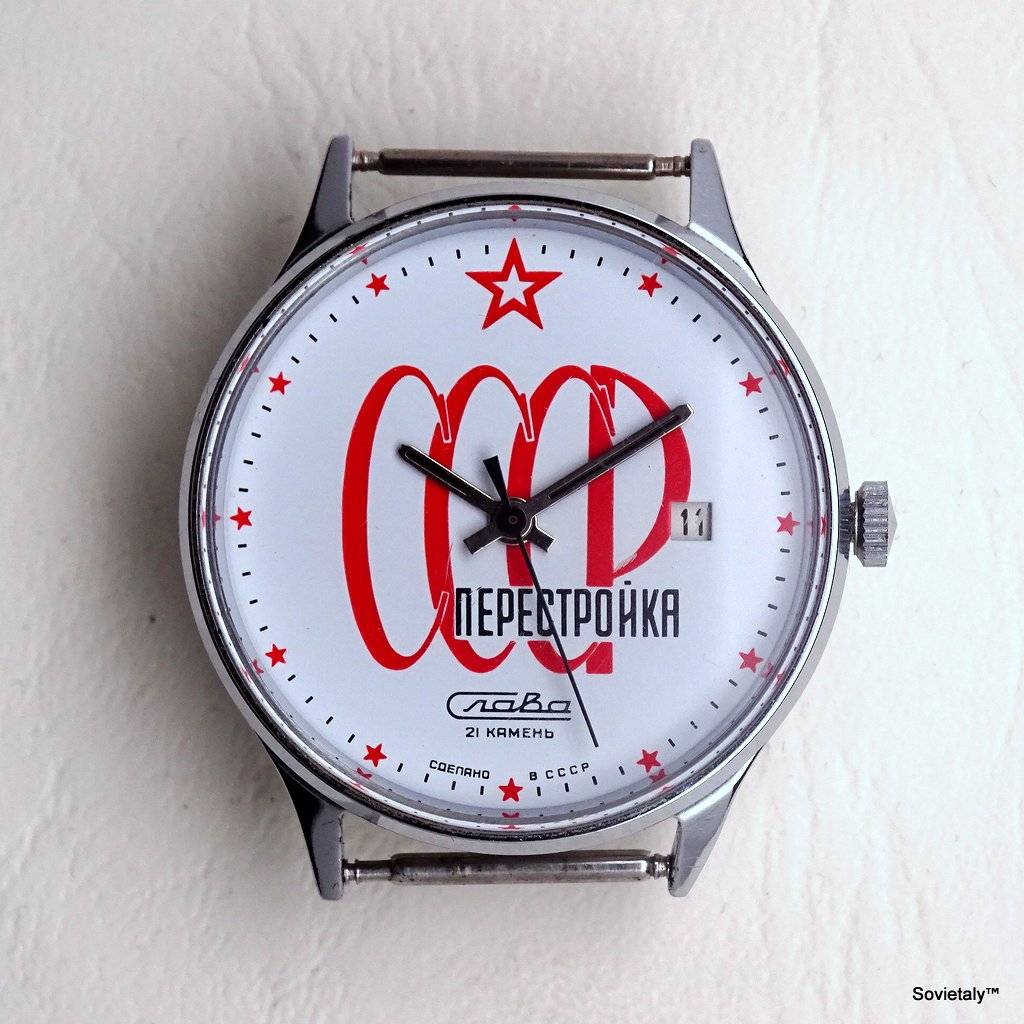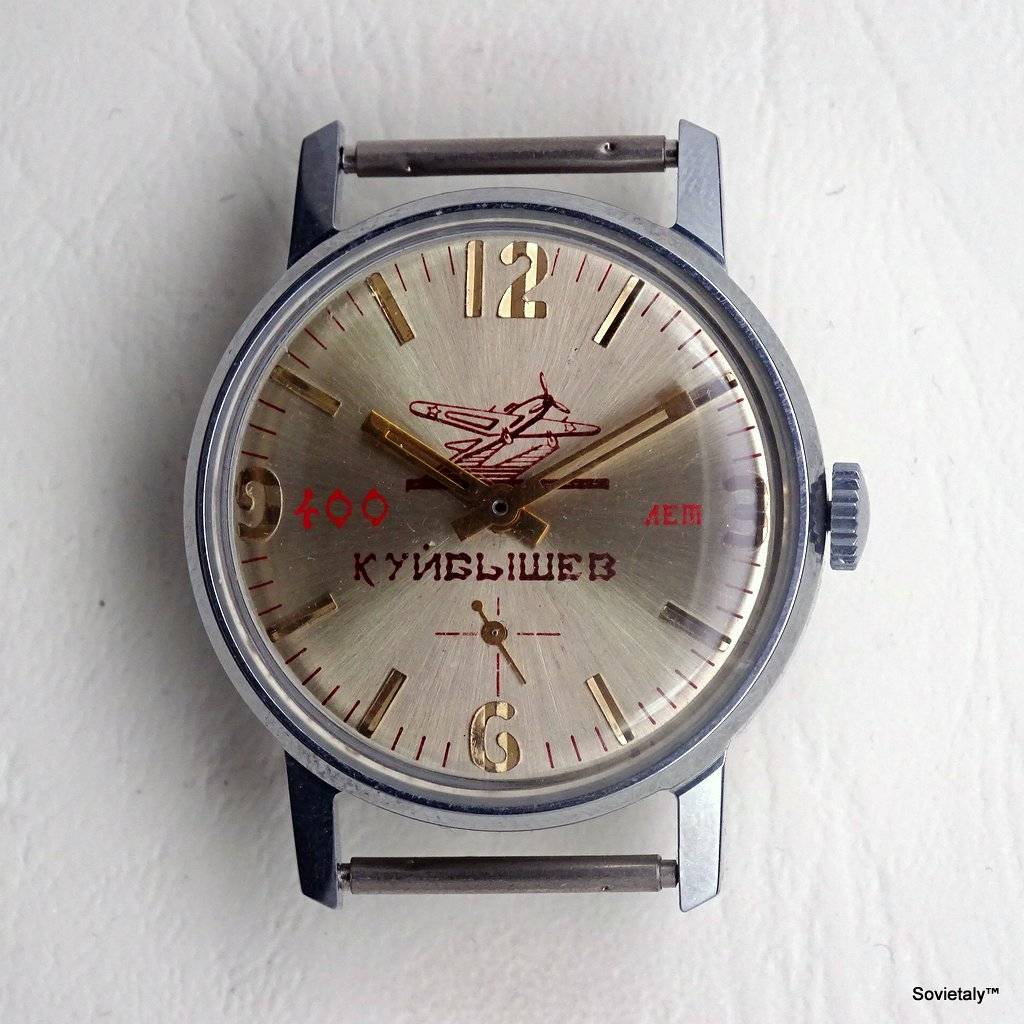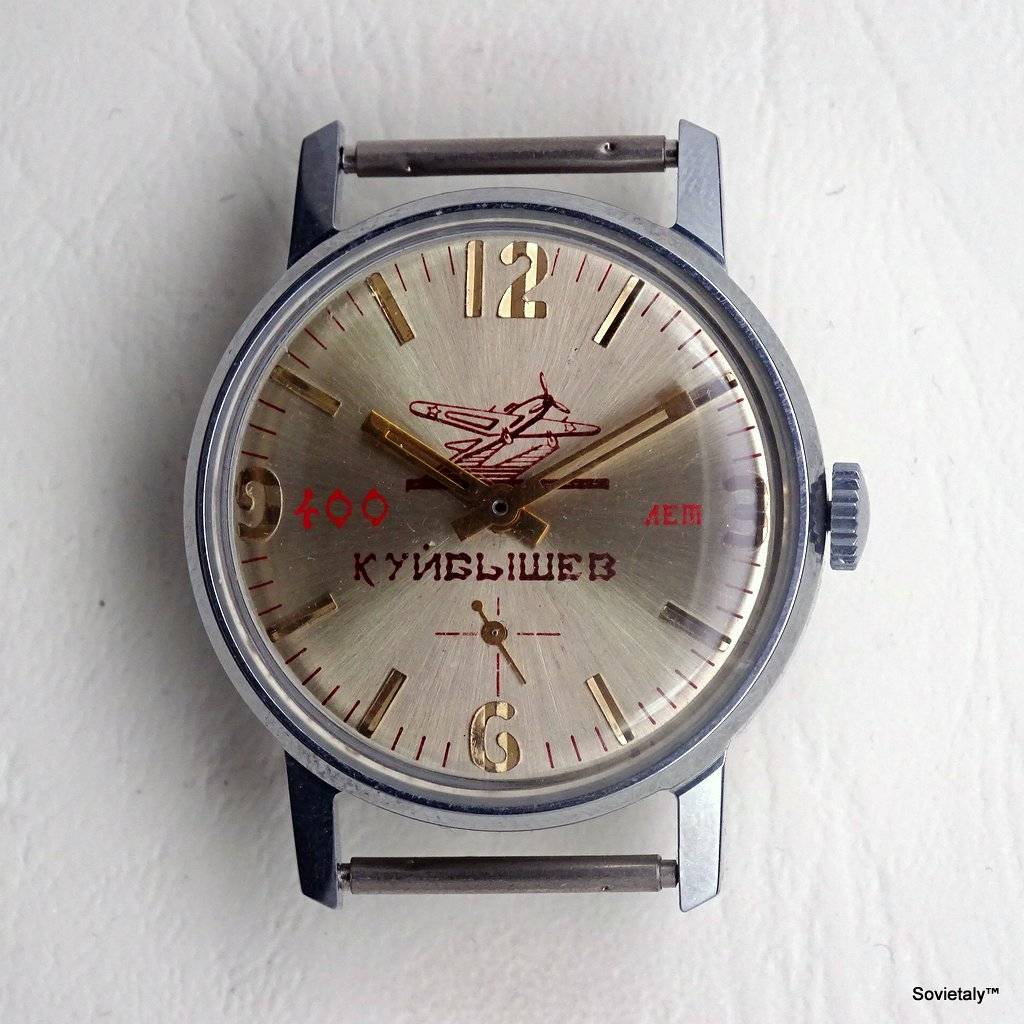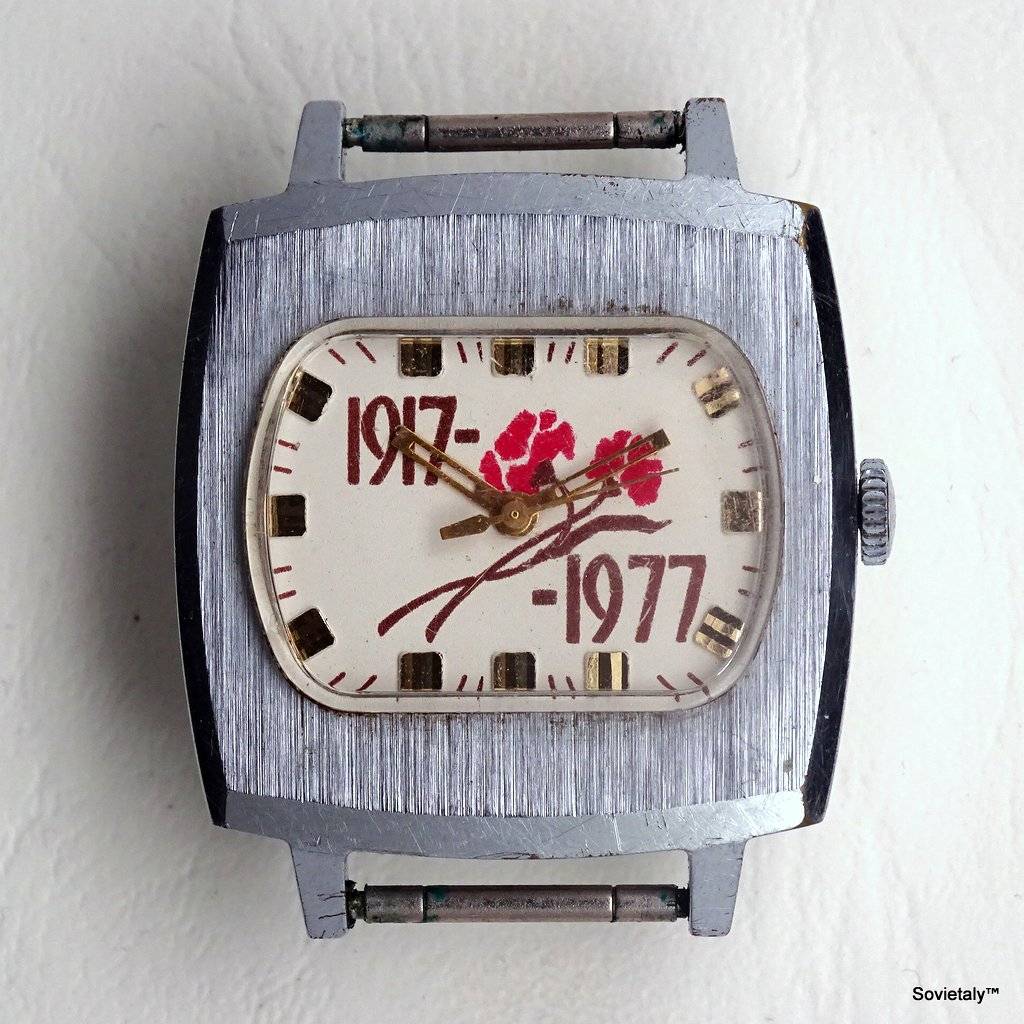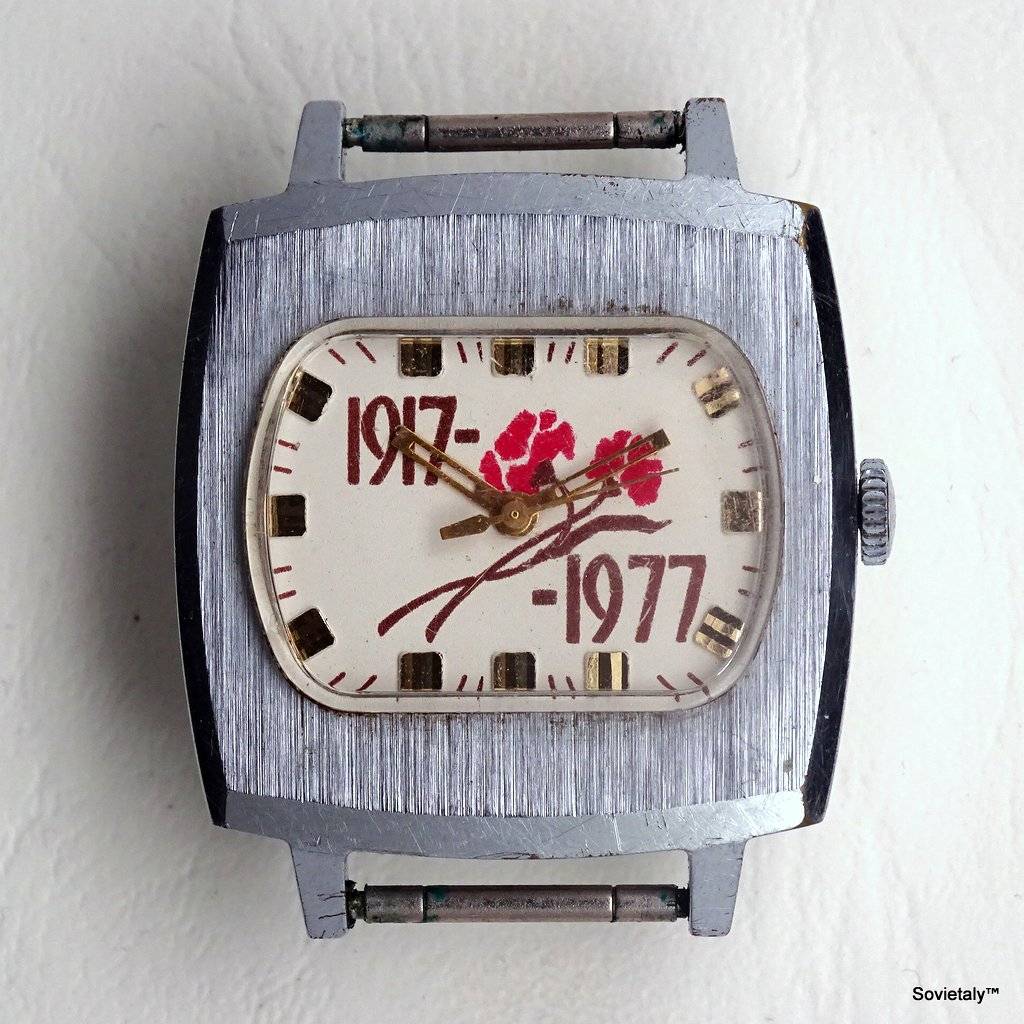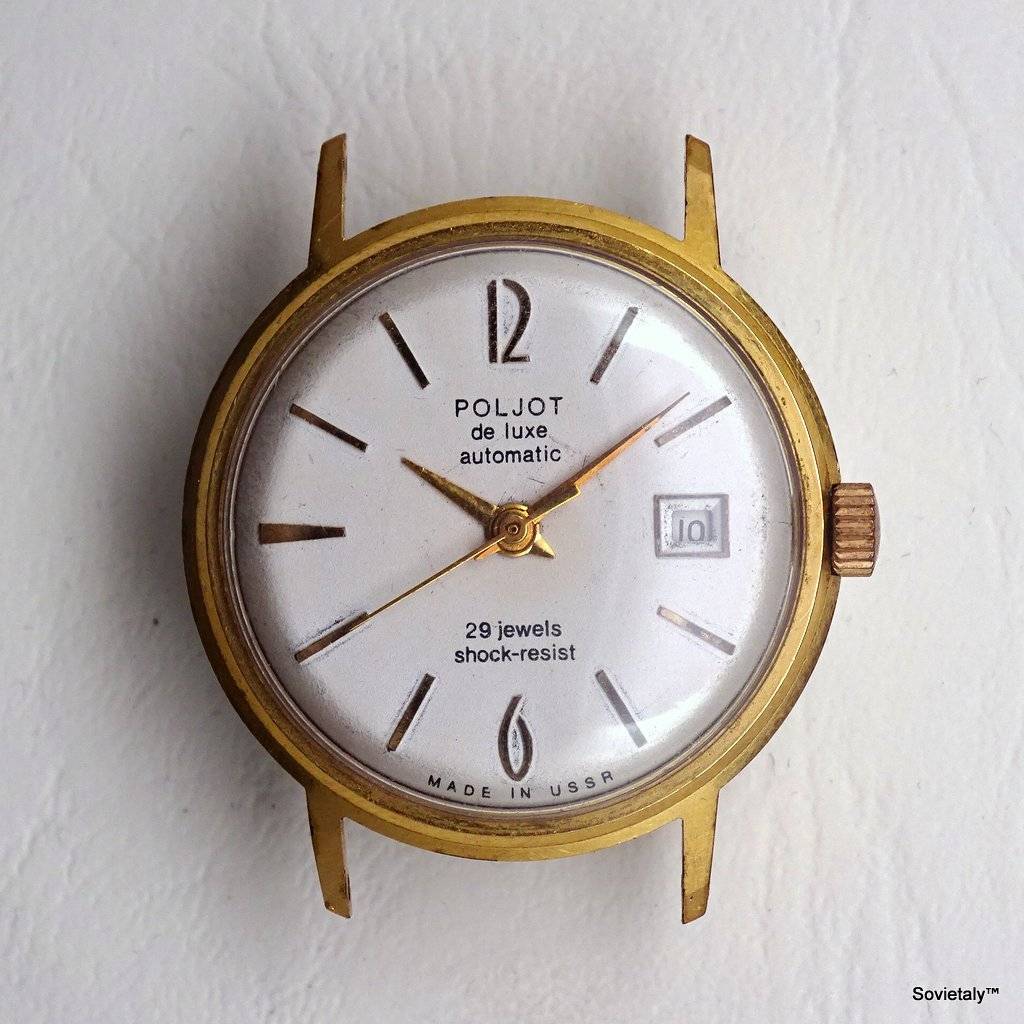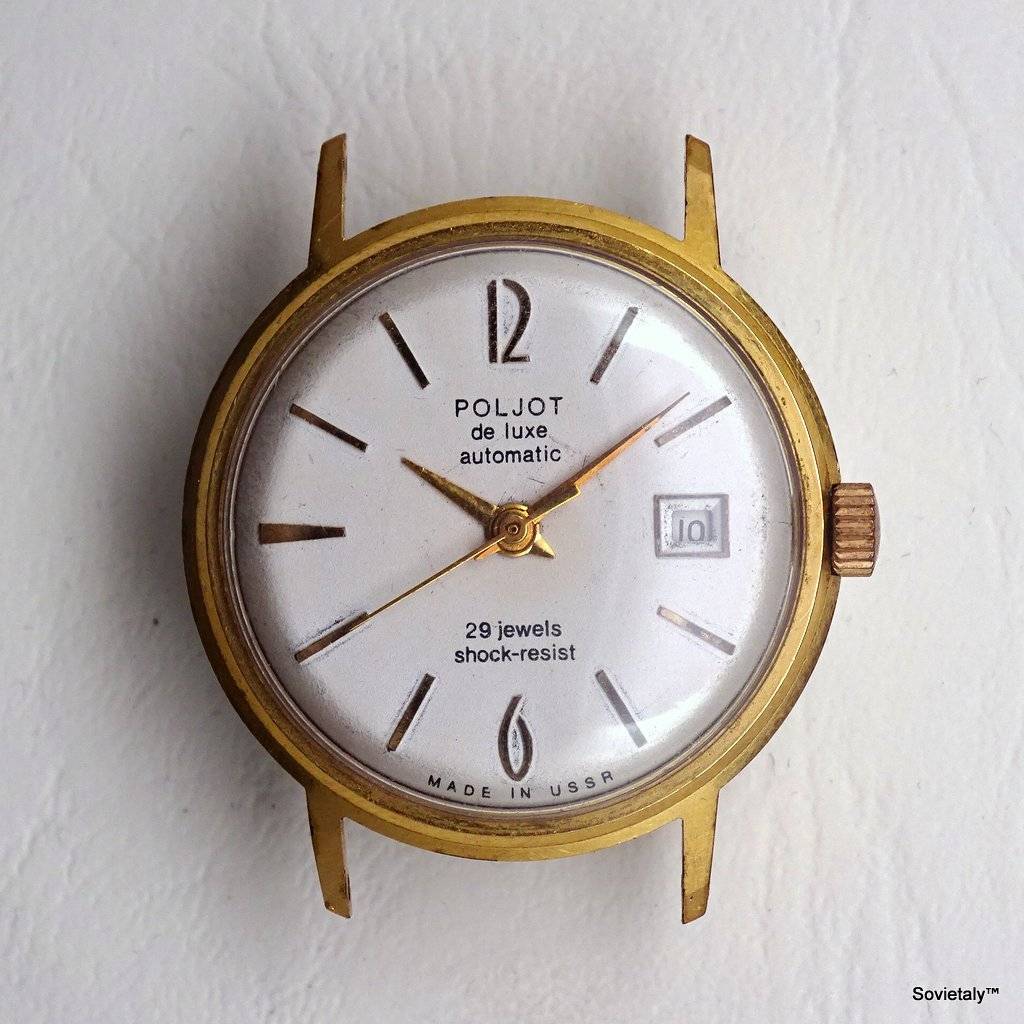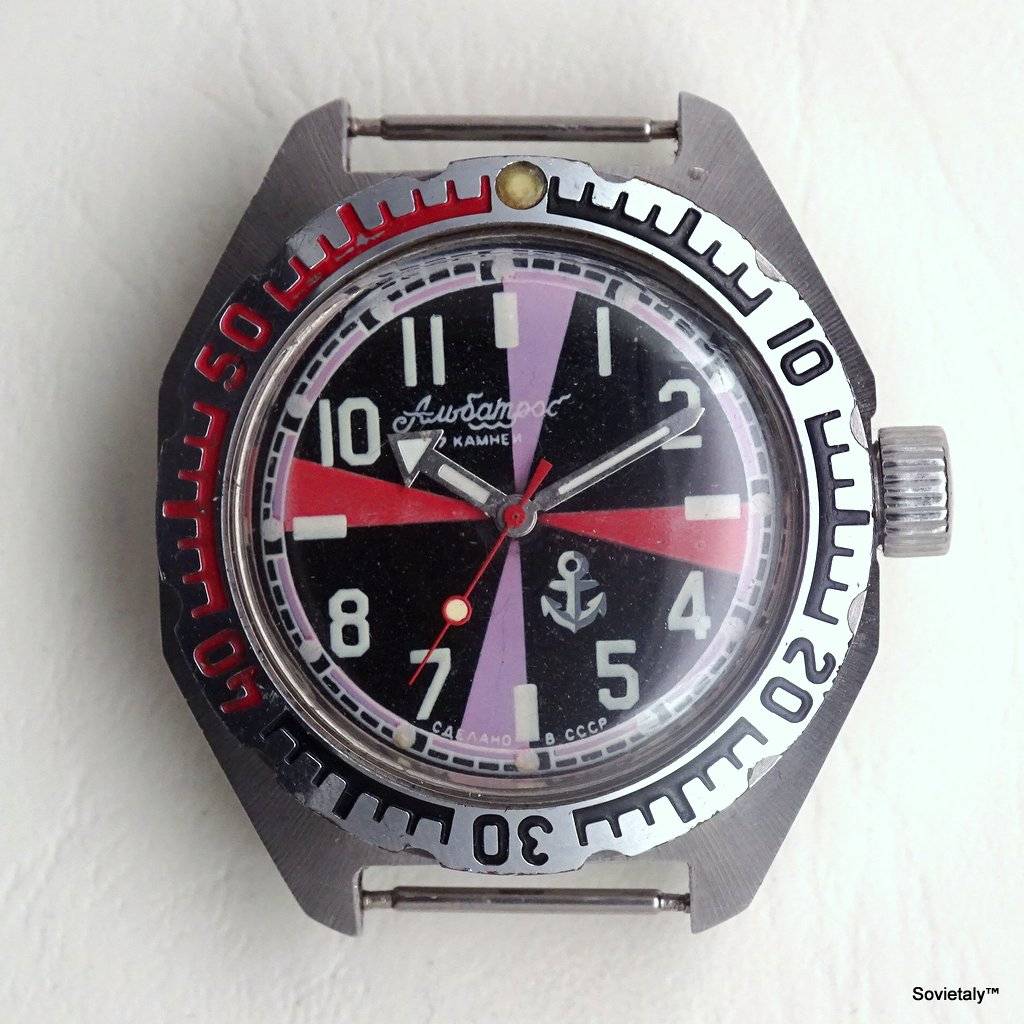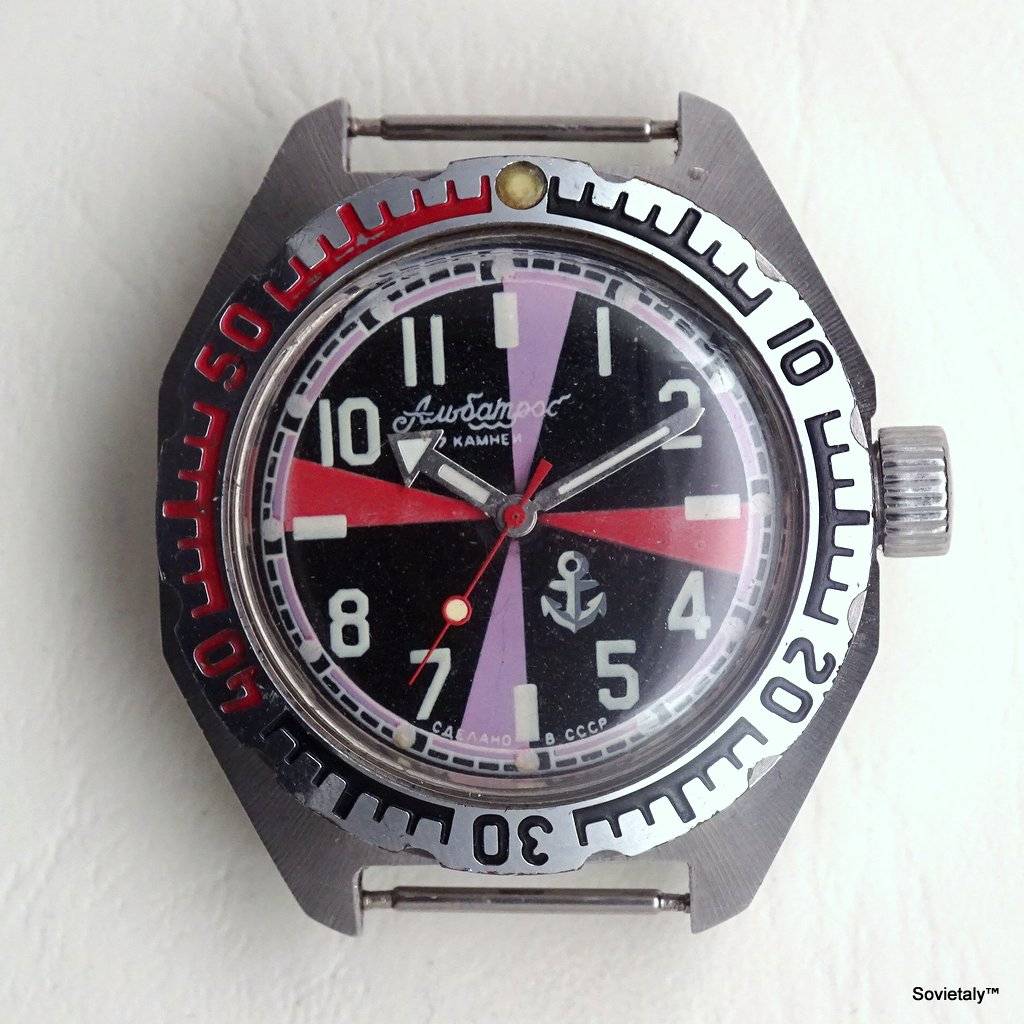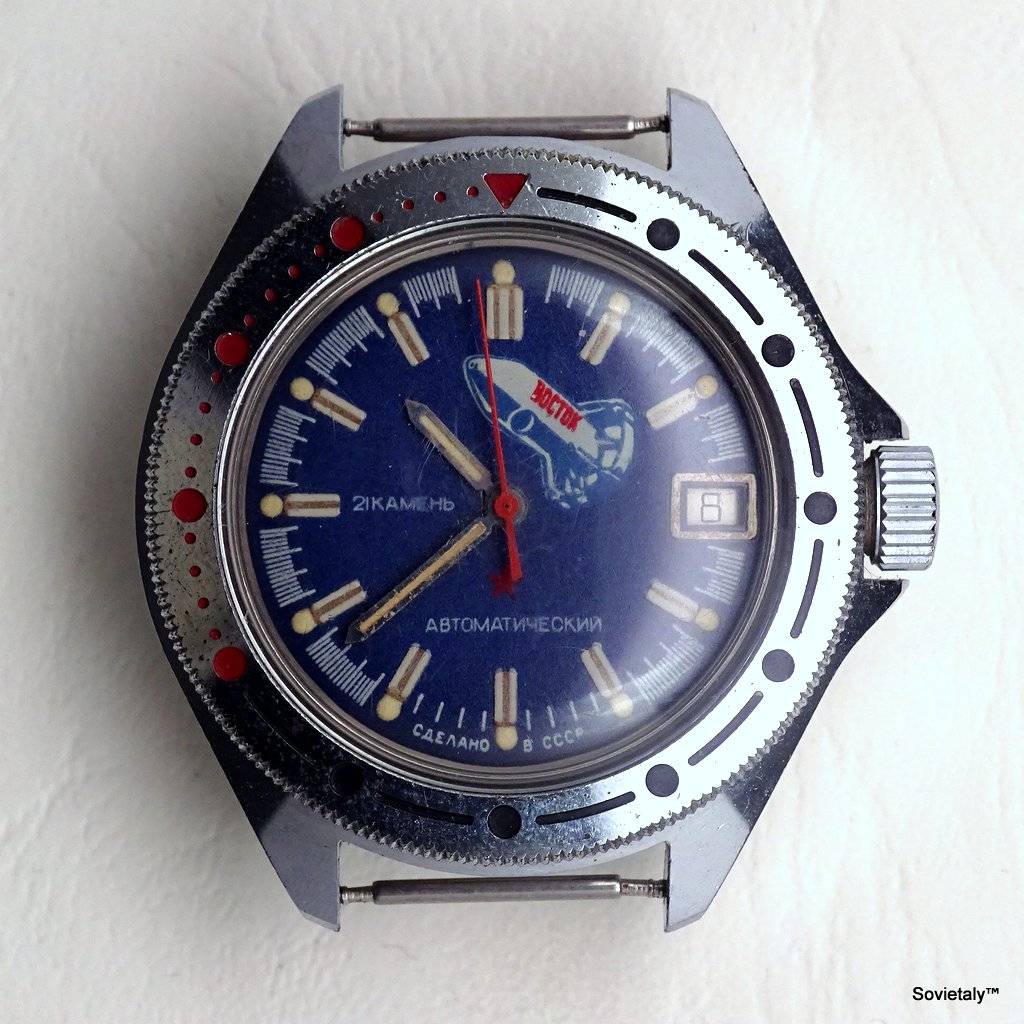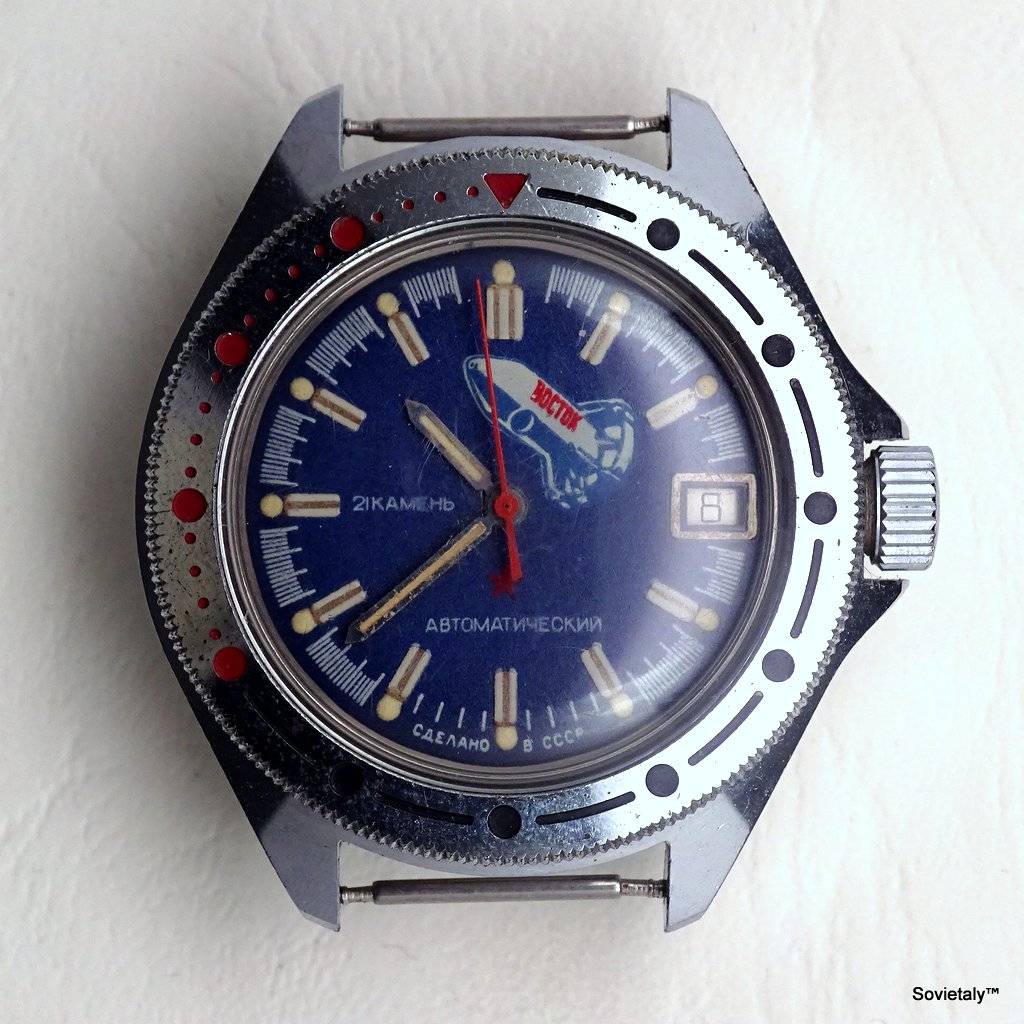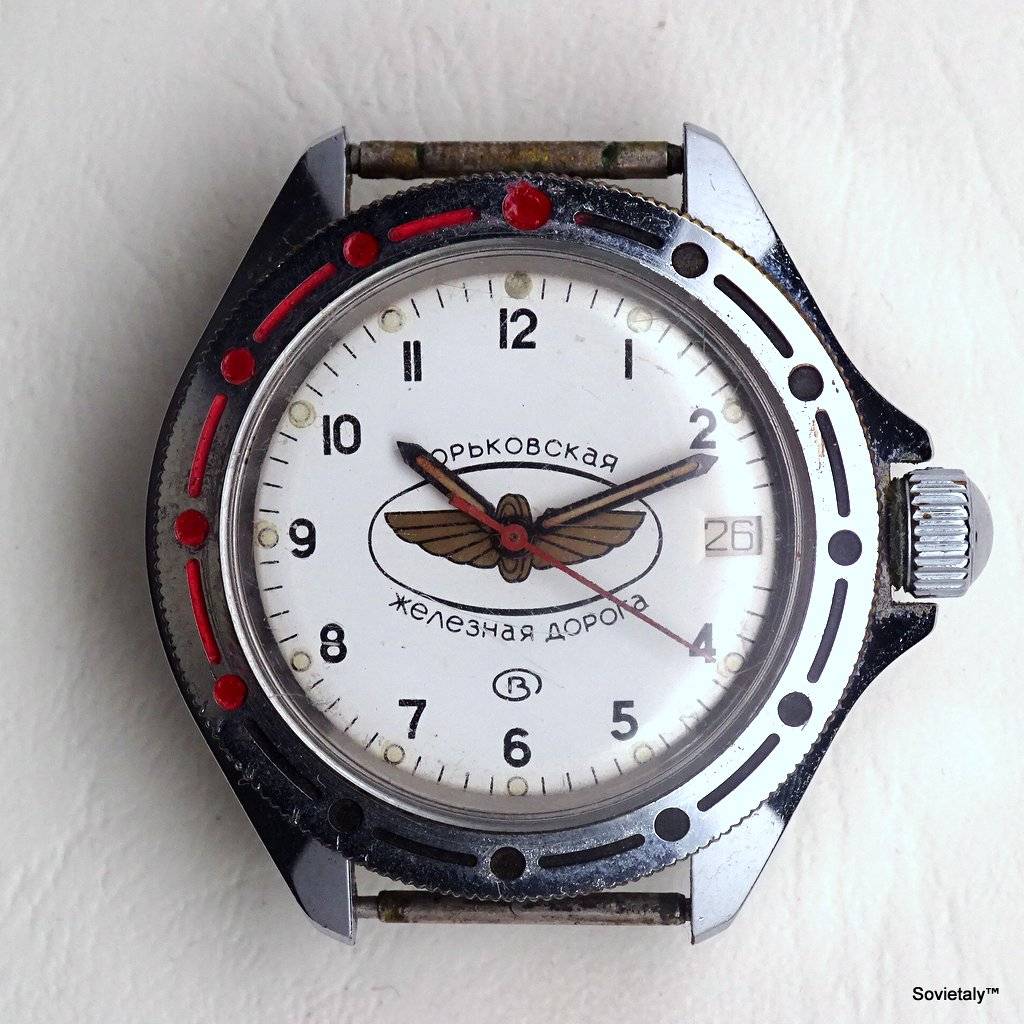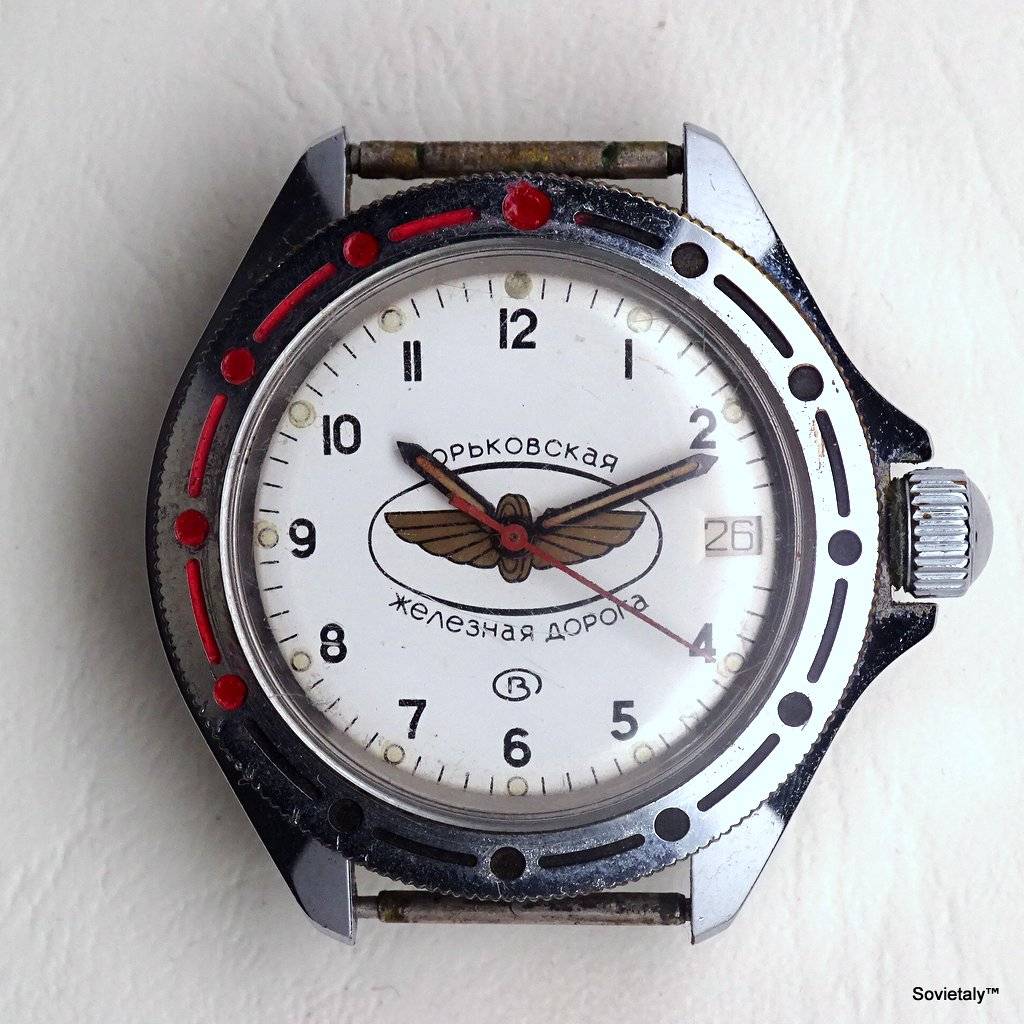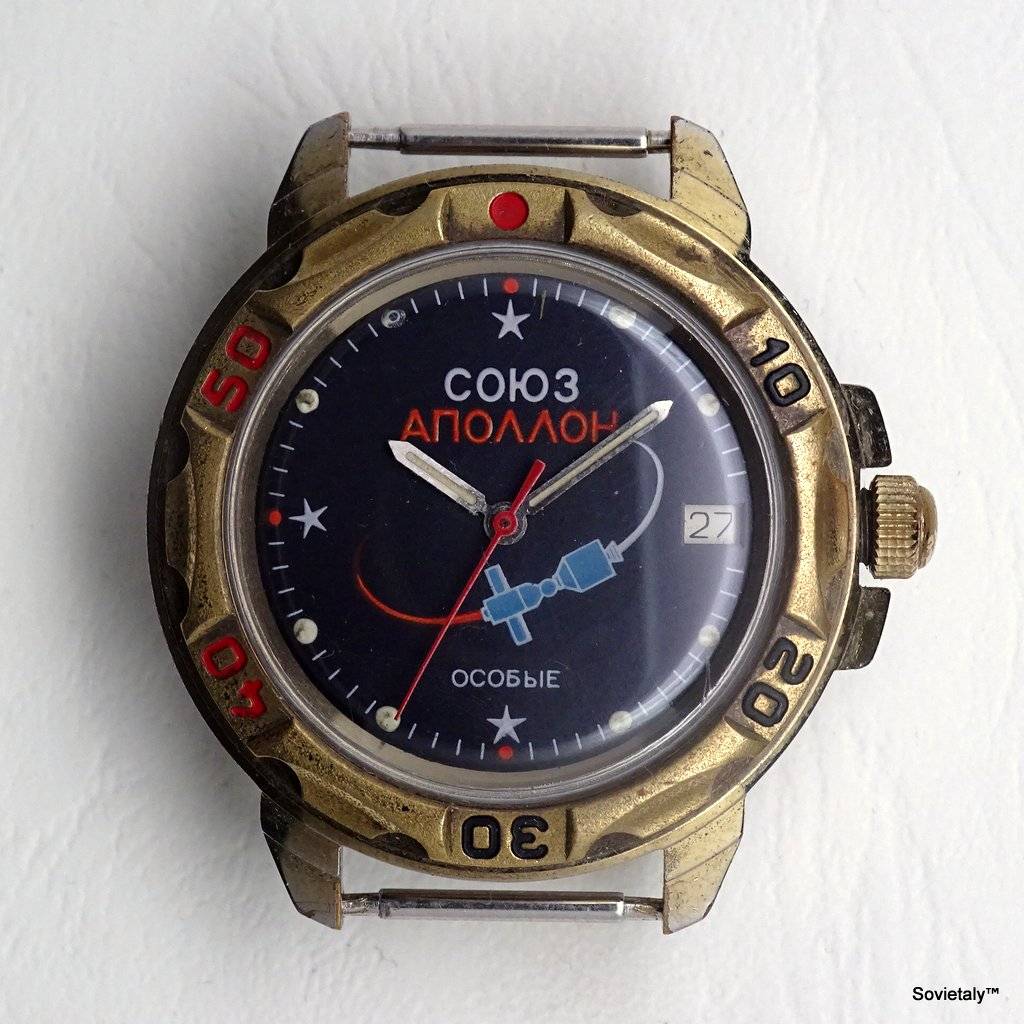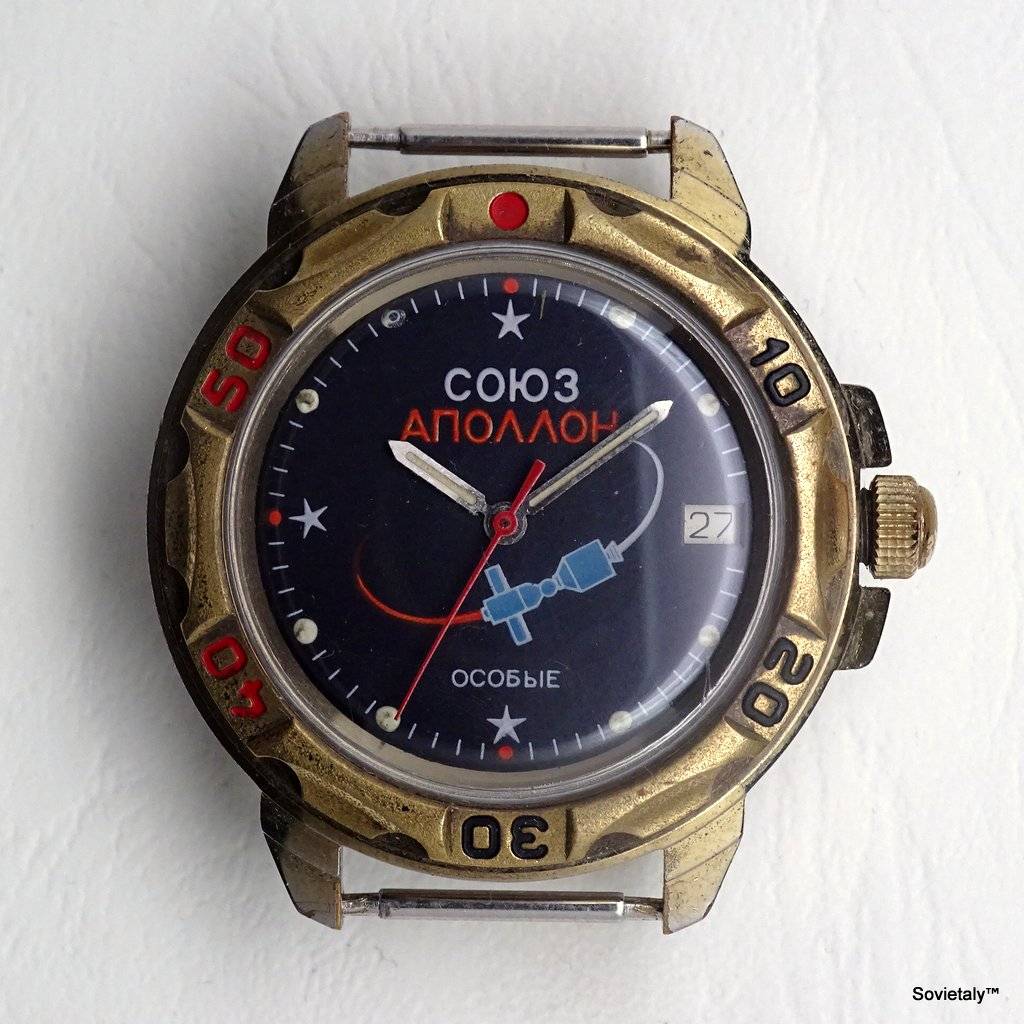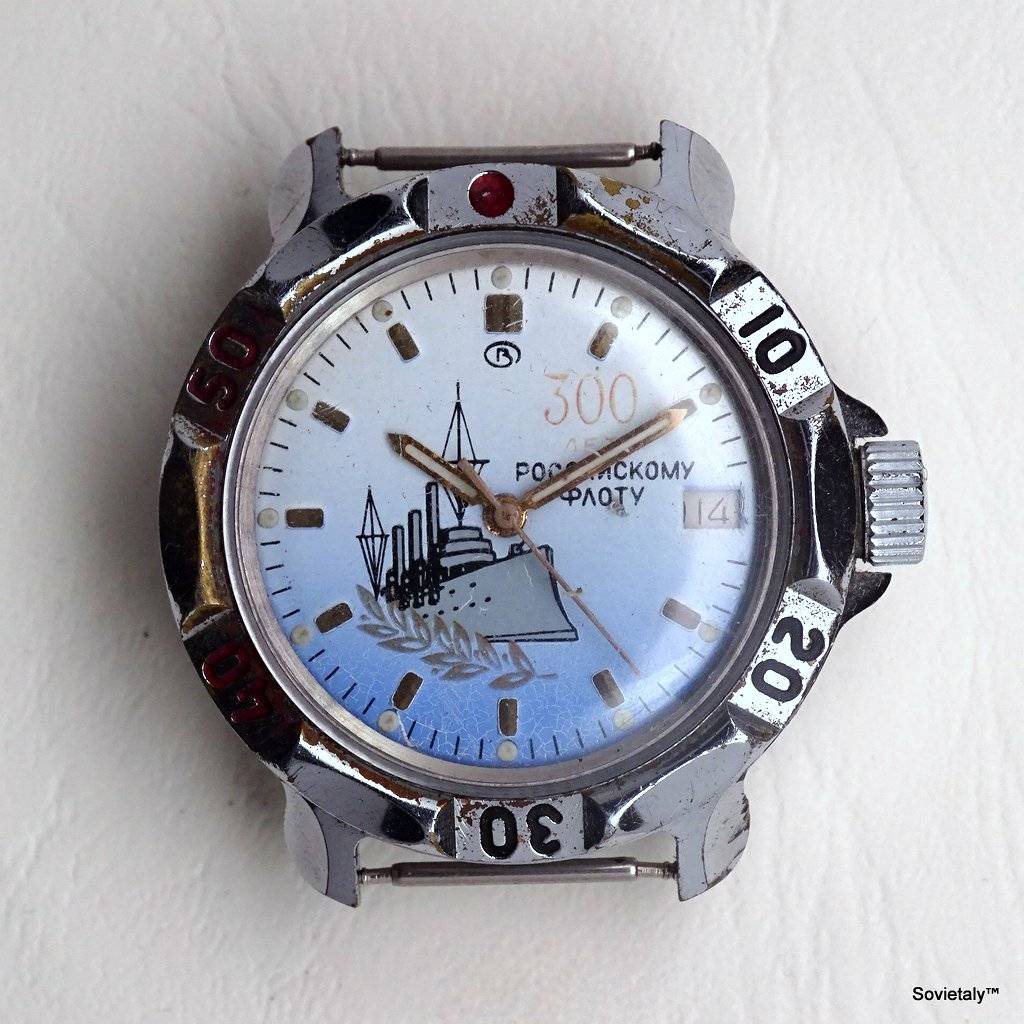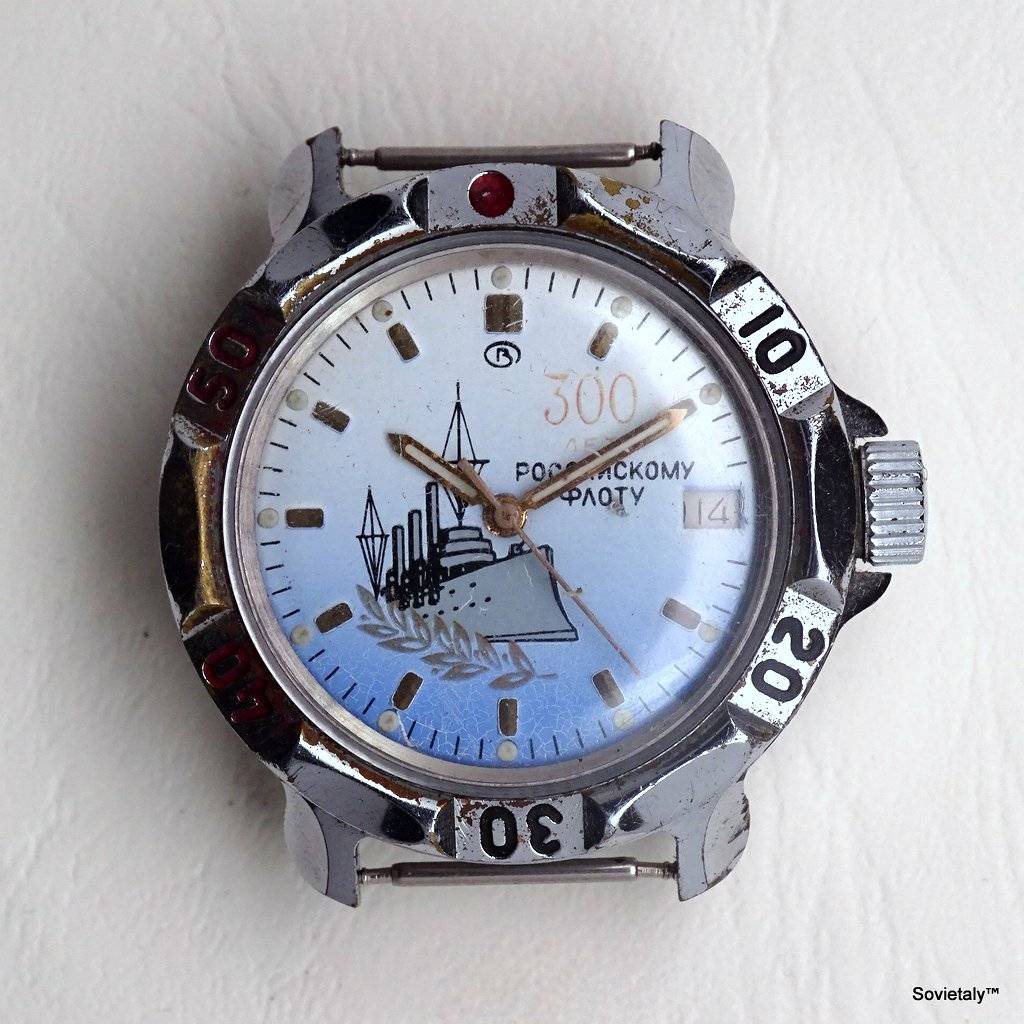 vostok-komandirskie-soviet-russian-watch-orologio-russo-sovietico-sovietaly-ссср-200222-000142
vostok-amphibia-bronze-1967-soviet-russian-watch-orologio-russo-sovietico-sovietaly-ссср-200222-000147
slava-MIR-soviet-russian-watch-orologio-russo-sovietico-sovietaly-ссср-200222-000143
slava-perestroika-soviet-russian-watch-orologio-russo-sovietico-sovietaly-ссср-200222-000130
vostok-komandirskie-time-trend-soviet-russian-watch-orologio-russo-sovietico-sovietaly-ссср-200222-000137
slava-pobeda-soviet-russian-watch-orologio-russo-sovietico-sovietaly-ссср-200222-000159
raketa-soviet-russian-watch-orologio-russo-sovietico-sovietaly-ссср-200222-000140
raketa-peterhof-masters-lenin-soviet-russian-watch-orologio-russo-sovietico-sovietaly-ссср-190222-000129
vostok-polar-aviation-soviet-russian-watch-orologio-russo-sovietico-sovietaly-ссср-190222-000136
vostok-komandirskie-cosmonaut-soviet-russian-watch-orologio-russo-sovietico-sovietaly-ссср-190222-000137
luch-soviet-russian-watch-orologio-russo-sovietico-sovietaly-ссср-180222-000127
vostok-precision-kgb-soviet-russian-watch-orologio-russo-sovietico-sovietaly-ссср-180222-000144
raketa-yamal-soviet-russian-watch-orologio-russo-sovietico-sovietaly-ссср-180222-000159
raketa-stone-dial-soviet-russian-watch-orologio-russo-sovietico-sovietaly-ссср-180222-000189
raketa-soyuz-soviet-russian-watch-orologio-russo-sovietico-sovietaly-ссср-180222-000145
raketa-soviet-russian-watch-orologio-russo-sovietico-sovietaly-ссср-180222-000153
raketa-six-stations-soviet-russian-watch-orologio-russo-sovietico-sovietaly-ссср-180222-000165
raketa-medical-soviet-russian-watch-orologio-russo-sovietico-sovietaly-ссср-180222-000172
raketa-atom-yalta-soviet-russian-watch-orologio-russo-sovietico-sovietaly-ссср-180222-000170
raketa-saint-petersburg-soviet-russian-watch-orologio-russo-sovietico-sovietaly-ссср-170222-000130
raketa-soviet-russian-watch-orologio-russo-sovietico-sovietaly-ссср-170222-000140
raketa-soviet-russian-watch-orologio-russo-sovietico-sovietaly-ссср-170222-000138
raketa-soviet-russian-watch-orologio-russo-sovietico-sovietaly-ссср-170222-000129
raketa-soviet-russian-watch-orologio-russo-sovietico-sovietaly-ссср-160222-000139
raketa-amphibia-soviet-russian-watch-orologio-russo-sovietico-sovietaly-ссср-160222-000128
pobeda-soviet-russian-watch-orologio-russo-sovietico-sovietaly-ссср-140222-000166
luch-perestroika-soviet-russian-watch-orologio-russo-sovietico-sovietaly-ссср-140222-000142
slava-soviet-russian-watch-orologio-russo-sovietico-sovietaly-ссср-120222-000176
slava-soviet-russian-watch-orologio-russo-sovietico-sovietaly-ссср-120222-000159
slava-pink-watermelon-frufru-soviet-russian-watch-orologio-russo-sovietico-sovietaly-ссср-120222-000160
slava-perestroikasoviet-russian-watch-orologio-russo-sovietico-sovietaly-ссср-120222-000145
slava-california-soviet-russian-watch-orologio-russo-sovietico-sovietaly-ссср-120222-000173
slava-big-zero-soviet-russian-watch-orologio-russo-sovietico-sovietaly-ссср-120222-000146
zim-pobeda-soviet-russian-watch-orologio-russo-sovietico-sovietaly-ссср-120222-000160
zim-pobeda-soviet-russian-watch-orologio-russo-sovietico-sovietaly-ссср-120222-000153
poljot-soviet-russian-watch-orologio-russo-sovietico-sovietaly-ссср-100222-000133
poljot-chronograph-3133-soviet-russian-watch-orologio-russo-sovietico-sovietaly-ссср-100222-000117
radio-room-amphibia-vostok-soviet-russian-watch-orologio-russo-sovietico-sovietaly-ссср-080222-000003
vostok-komandirskie-2414-soviet-russian-watch-orologio-russo-sovietico-sovietaly-ссср-070222-000011
vostok-komandirskie-2414-plastic-case-soviet-russian-watch-orologio-russo-sovietico-sovietaly-ссср-070222-000003
vostok-generalskie-2416-soviet-russian-watch-orologio-russo-sovietico-sovietaly-ссср-060222-000004
vostok-komandirskie-2414-soviet-russian-watch-orologio-russo-sovietico-sovietaly-ссср-050222-000075
vostok-komandirskie-2414-soviet-russian-watch-orologio-russo-sovietico-sovietaly-ссср-000082
vostok-wostok-komandirskie-soviet-russian-watch-orologio-russo-sovietico-sovietaly-ссср-000049
raketa-soviet-russian-watch-orologio-russo-sovietico-sovietaly-ссср-000040
































---
---
---