Vostok Amphibia 470303: A Soviet Relic at Garbagnate's Secondhand Market
Are you passionate about vintage watches and history? The Vostok Amphibia 470303 is an authentic historical piece, its story intertwining with the late '80s and early '90s. Found at the bustling secondhand market in Garbagnate Milanese, this Soviet watch is a gem waiting to be discovered by precision and aesthetics enthusiasts.
Technical Information – Caliber 2409a with 17 Jewels
The heart of this watch is its caliber 2409a, a manual movement with 17 jewels ensuring reliability and precision. Waterproof up to 200 meters, it features a screw-down crown and soft iron antimagnetic protection. Its bidirectional rotating bezel makes it practical and functional for outdoor enthusiasts.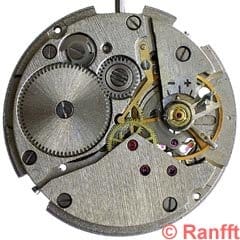 Design and Exclusive Details
The silver metallic dial with the distinctive blue 'Maltese cross' offers timeless elegance. Dark Amphibia arrow-style hands and a red second hand add a touch of originality. It's worth noting that a modern copy of this dial does not feature the 'antimagnetic' inscription.
Historical Trivia: Antimagnetism in Watchmaking
The history of antimagnetism in watches is fascinating. Although it's not clear who invented the first antimagnetic wristwatch, models like the 1940s IWC Pilot's Watch Mark XI and later iterations by Omega, Rolex, and Jaeger-LeCoultre introduced robust and functional antimagnetic versions.
If you're seeking a relic from the Soviet era that embodies stories and precision, the Vostok Amphibia 470303 is an unmissable option. It merges vintage aesthetics with modern functionality, making it a one-of-a-kind piece.
Technical Specifications
Vostok Amphibia 470
Reference: 470303 Production: Late '80s to early '90s Caliber: 2409A with 17 jewels Winding: Manual Water Resistance: Up to 200m Crown: Screw-down Dial: Silver metallic with a blue 'Maltese cross,' dark Amphibia arrow-style hands Antimagnetic Protection: Soft iron Bezel: Bidirectional rotating Versions: 'Boctok' for domestic market, 'Wostok' for export
Caliber Technical Data:
Diameter: 10.75 / 11.5"', Dm= 24.0 / 25.65mm Thickness: H= 3.6mm Jewels: 17 Frequency: 19800 A/h Power Reserve: 45 hours
Exclusive Wide Selection of Vostok Amphibian Classic – Discover Model 170510 on Meranom
Experience the timeless elegance of the Vostok Amphibian Classic 170510 at Meranom! Marrying classic design with impeccable precision, this new model epitomizes Russian watchmaking craftsmanship. With unique features and reliable construction, it's the perfect companion for quality watch enthusiasts. Explore the extensive range at Meranom and add an authentic touch to your style with the Vostok Amphibian Classic 170510. Click here to explore this exclusive collection and find the model that perfectly fits your personal taste.
CLICK HERE TO BE REDIRECTED TO MERANOM.COM