In Samara there is an important monument made with a fighter Il-2 Shturmovik. is located in one of the most important squares of the city and has a very curious history.
The Ilyushin Il-2 Šturmovik (NATO Bark code) was a single-engined low-wing attack engine produced in more than 26,000 units and widely used during World War II. For its great versatility, it proved to be one of the decisive aerial resources in combat.
The ZIM watch
On the dial of this ZIM watch, commemorating the 400 years of the city of Samara, you can read the inscription "400 лет Куйбышев". In the upper part there is a stylized drawing of the monument made using a real restored Il-2.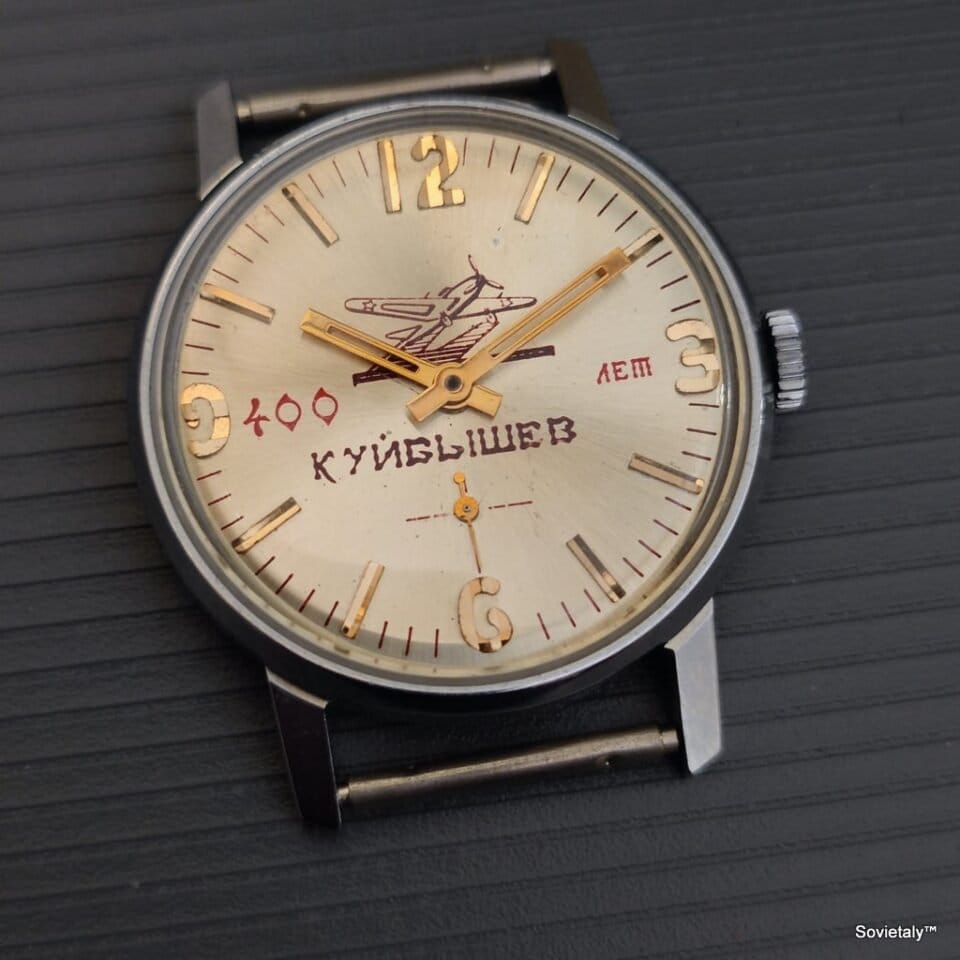 It is one of the main monuments of the city of Samara famous for both the monument to Glory and the monument dedicated to Chapaev.
The important role played by the city of Samara during the conflict justifies the presence of many monuments commemorating the Second World War.
The monuments of the city of Samara
At the beginning of the war, Many activities that were based in the cities near the war zones were relocated to the easternmost regions of the soviet Union including the No. 1 factories in Moscow and the No. 18 factory in Voronezh which were moved to Samara which was then called. Kuybichev. Both began mass production of Il-2 in 1941.
The restoration of Il-2
About 25 years after the end of the war it was decided to build a memorial. The search for an Il-2 specimen to be used began. Unfortunately, it was not possible to recover any aircraft that could be used in the factories and hangars of the Soviet Union. A well-preserved specimen was found in the marshes near the town of Murmansk. The old workers of factory no. 18 took care of the restoration of the specimen.
On the occasion of the 30th anniversary of the end of the war, in 1975, the monument with the restored Il-2 was installed in a central square of the city of Samara.
DISCLAIMER
This watch is part of the sovietaly™ collection. Please ask for permission to use the photographs of the watch.